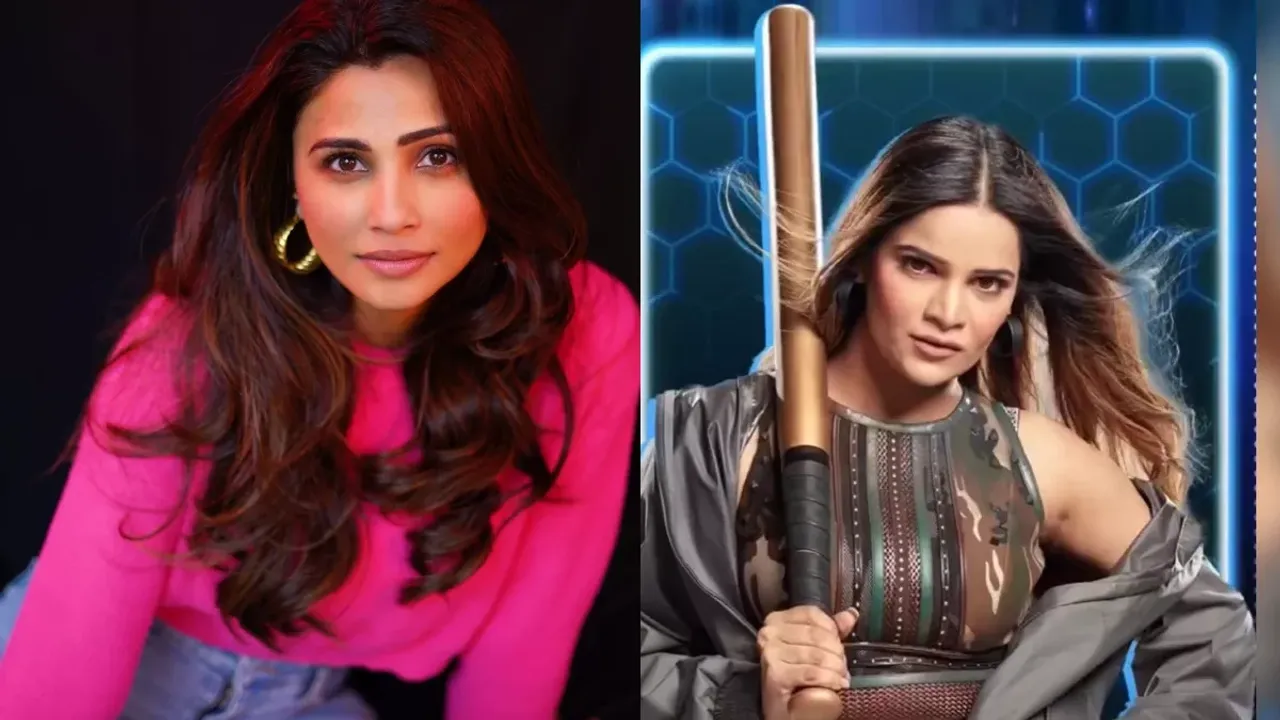 Khatro Ke Khiladi 13 aired on Televison two weeks ago and people are loving the show. This year the list of celebrities who have partcipated are intresting from Rapper Dino James to Big Boss contestants Shiv Thakre and Archana Gautaum to Bollywood actress Daisy Shah. People are enjoying the show very much and especially Archana Gautaum who keeps entertaining in the show with her antics. Archana has very different personality like the way she speaks and her actions than others and people on social media find it amusing. In show she has been seen reacting and giving her opinions to others contstants as well. 
According to the report both Archana Gautaum and Daisy Shah didn't had much good relations during the shooting of the show. Recently, both Archana and Daisy got into ugly online spat where both of them said many things to each other. All of this started when a fan on social media tagged Archana on one of Daisy's interview clips. In the interview, When asked about If Archana was entertaining in the show, Daisy said she does'nt find her entertaining and further added that she was very annoying and use to keep giving unneccessary advices to other contestants during the stunt which really irritated her and she even sarcastically said that her entertainment made her ear bleed.
"Ungli nahi karna mujhe"- Archana Gautaum.
After the video went viral,Archana Gautaum also replied to Daisy Shah's statement through her Instagram stories where she even shared her video. Firstly, Archana wrote, "2 baar eliminate kiya hai na esliye@shahdaisy naraj hai mujse koi nahi babu it's show usne entertainment karke ke or stunt krne ke hi @colorstv pesai deta hai Just chill babu India loves me.
She then posted a video, where Archana warned Daisy not to pick fights with her and she "ungli nahi karna mujhe warna mai hath kar deti hu, phir luch jada hi sach bol deti main".
The war of words didn't ended here Daisy took to her Instagram stories and posted two stories regarding the controversy. She wrote, "Everybody have their own way of liking things and people! if I don't ;ile somebody way of poking and instigating people then I don't. More over the amount of disrespect a particular person had towards others while performing stunts in the show was very crass. Channel only shows you what you want to see. alot many facts have been edited from the show".
"If you don't understant the difference between CLASS and CRASS then you have my respect".
People are shocked by this online spat between two contestant and they feel that the fight went too far. 
Video Courtsy: Varinder Chawla