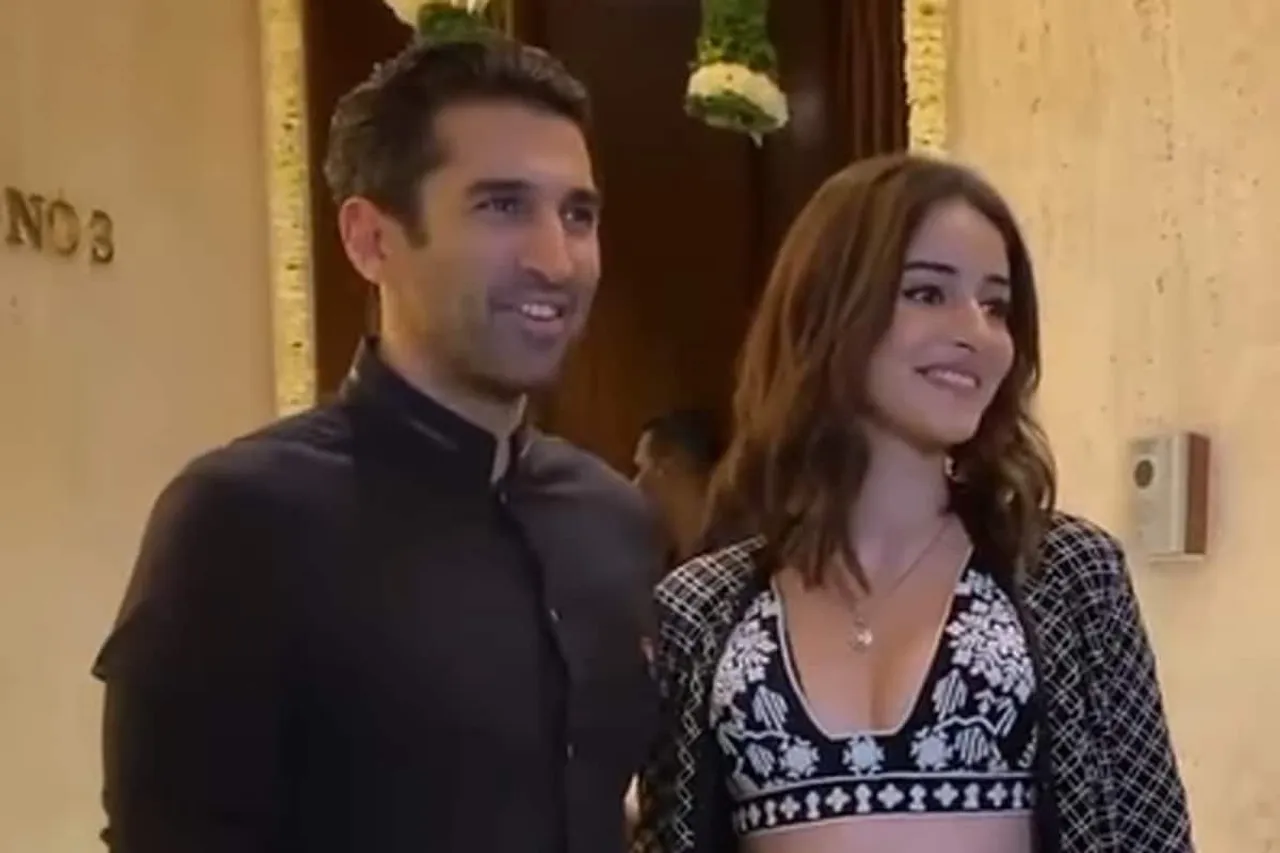 Rumoured couple actor Aditya Roy Kapur and Ananya Pandey were spotted together in the city on Monday. Both of them were spotted by papparazi as they were seen leaving a production house office. They are rumoured to be dating each other from the past one year .The papparazi requested them for pictures but the two of them didn't to posed together. They exited the office one by one with a smile for the camera. While, Ananya was looking very happy, many fans noticed that she blushing in the videos and pictures. 
Details about their outing:
On Monday, Ananya Panday and Aditya Roy Kapur were spotted visiting filmmaker Vikramaditya Motwanae's production house office. Both Aditya and Ananya were spotted in their casual outfits. Aditya had wore white shirt and white pants. Whereas, Ananya wore a white shirt and denim jeans and she was in her no make-up look. She was seen blushing throughout her way. Both of them left in a different cars. 
Check out the video here:
After, their recent outting videos surfaced online, Fans are spculating that the two of them might do a movie  together. Many fans showed their excitement on the comment section of media pages. Some of them are eagerly waiting to see this new pair onscreen, while some of them are excited to watch the real couple  roamnce onscreen. 
Ananya Panday and Aditya Roy Kapur are one of the most adored couple of Bollywood at present. They are rumoured to be dating each other since last year, when they were spotted together at Kriti Sanon's Diwali party. Ever since then, they have been pictured together enjoying vaccations with each other on foreign countries. They are spotted at dinner, lunch and movie dates with each other. However, both of them have not offically confirmed their realtionship with each other. When ever they are asked  about each other, they have stated, that they are good friends.