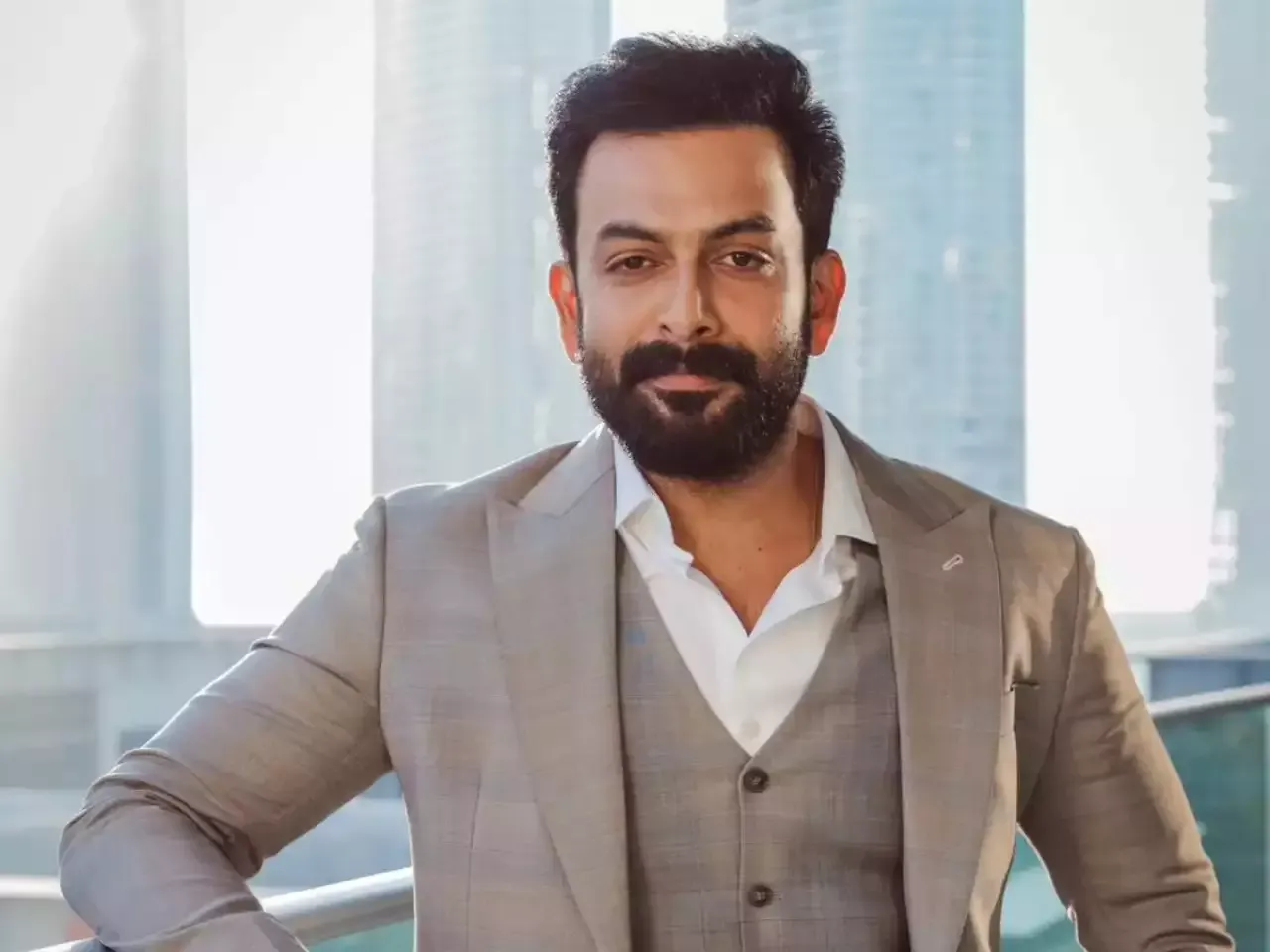 On October 16, south actor and director Prithviraj Sukumaran turned 41and he got into candid interview with Hindustan Times on a video call from Ladakh. Where he is currently shooting for his next directorial movie L2. Recently, Prithviraj had met an accident while filming an action sequence for one of his movie in which he had damaged his knee and after three months of recovering from the accident, the actor is back in the action. In his candid chat with HT, he said, "I told my wife that this year, the best gift I could give myself, is to get back on set, do what I do. It's after a while that I am working on my birthday". In the same interview, he talked about the clash between Salaar Part 1 and Dunki and more. 
Prithviraj Sukumaran on Clash between Salaar and Dunki:
Helmed by Prashanth Neel, much-awaited Salaar Part 1 starring Prabhas and Prithviraj will be releasing in theatres on December 22, alongside, Bollywood's superstar Shah Rukh Khan's Dunki. Ever since the news of  two big movie clashing with each other has come out it has created buzz on social media and it has become a talk of the town. SRK and Prabhas' fans have been fighting over the social media. While chatting with HT, Prithviraj for the first time opened up about the clash between the two big movie and he said, ""I am not quite sure what promotions plans are, the makers will let us know by November how they roll out the film. I am in touch with Prashanth (Neel, director) But the fact that we are releasing with Hirani sir and Shah Rukh sir's film, leave everything else, as a film lover I love it! I am excited that during the holiday season, you have two giant films, by two giant filmmakers, starring two big stars, and diamterically opposite in every possible parameter like the story and narrative."
He further, revealed that he would watch both the movies as it should be looked as a celebration,he said, "
"I am going to be watching both, I can promise you that. I am so looking forward to it. When did this last happen, that over a holiday season, we had two such big films. What better year than 2023 to celebrate Indian cinema like this."
Apart from Salaar, Prithviraj is focusing on his next L2, While talking about his accident he further also confirmed that actor Mohanlal will be  joining the L2 shooot soon, he said, "I had met with an accident filming an action sequence for one of my films and after the knee surgery, I was resting for three months. Given the workaholic that I am, I wanted to get back. There's a big crew on set, and Mohanlal joins soon, it's going to be a party,"