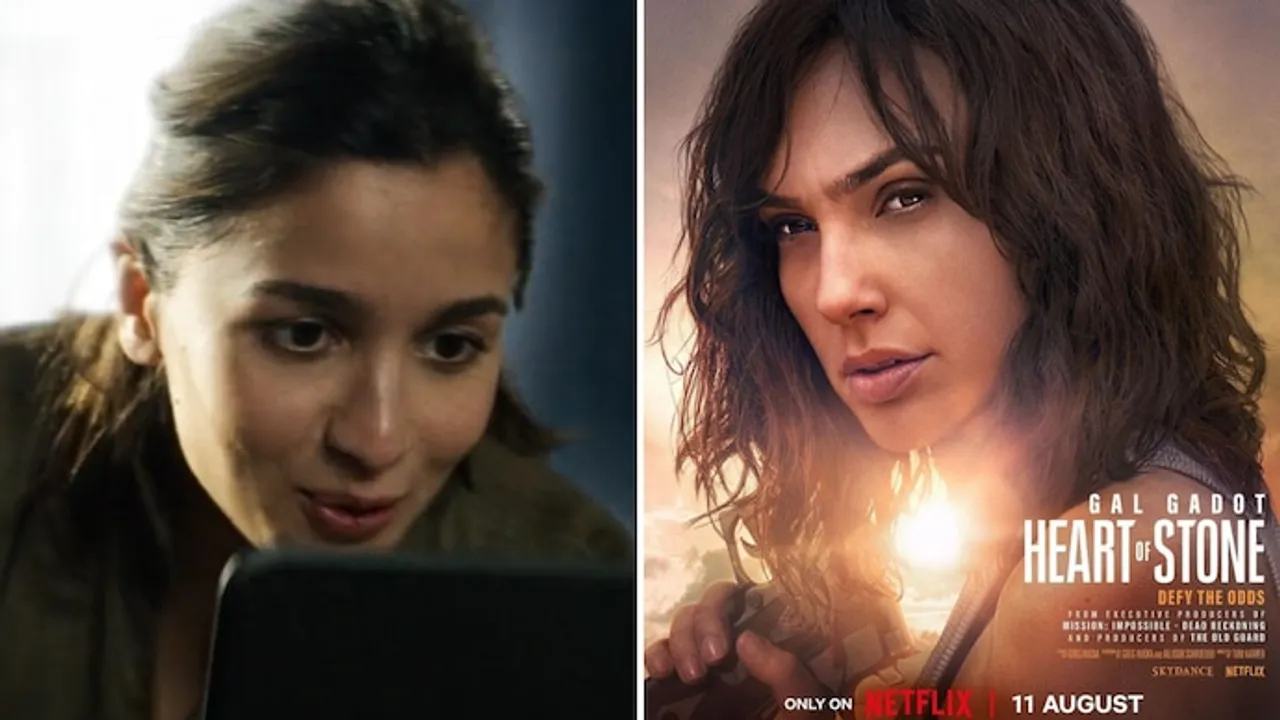 Prior to Sag-aftra strike, Gal Gadot and Alia Bhatt alongside Jamie Dornan, being the three most important characters of their latest Netflix Orginal movie, Heart Of Stone; went into complete details of their preparation and dedication while shooting for the Tome Harper directorial.
In her first actioner tagging along as her debut in Hollywood, Alia Bhatt has given us all from parachuting off snowy cliffs, jumping out of a helicopter and fighting thousands of feet up in the air, among other wild stunts. Moreover, the blockbuster actress has done all this and more while being pregnant!
While performing such daunting tasks, Alia Bhatt has quite the time of her life, as an actor and as a mother into being! Talking about her charcter Keya Dhawan and her action stint, she spoke in her recent interview, "she is a mysterious hacker whose quest to find and control the Heart threatens global stability. She's after the heart, which is the center of Rachel Stone's universe ( played by Gal Gadot ), what she's trying to protect," Bhatt said.
Talking about her being pregnant during the shoot of the same, she said, "I was enjoying to be able to say that, 'Oh, I'm doing my first action movie pregnant."
Talking about the visual effects creating the atmosphere of susupense and the teams effort into bringing all to life, "The real execution happens in that moment," she said. "So, the preparation of course entails, with certain amount of agility, training, wire work."
In "Heart of Stone," Gadot transforms into Rachel Stone, an unassuming computer tech/undercover operative for a peacekeeping agency who races to stop a hacker from stealing a device called "The Heart," which is described as "the world's most powerful AI" or artificial intelligence, according to Netflix's Tudum. The film is streaming from tomorrow only on Netflix!