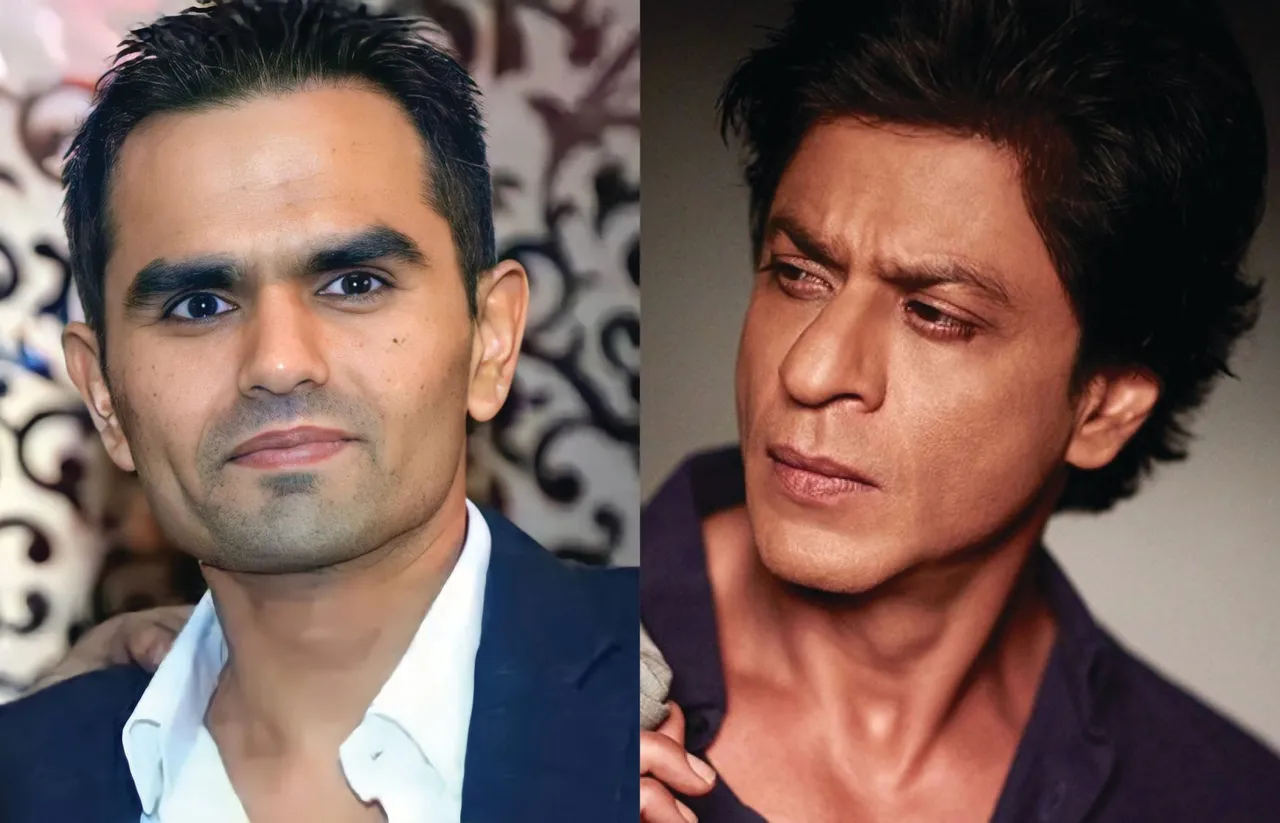 Shah Rukh Khan's most anticipated movie Jawan is all set release in theatres On September 7. Jawan makers have finally released the most awaited trailer of the movie. The trailer has increased the excitement level of fans and people are now eagerly waiting for the movie to be released. The power-packed trailer has been remarked by the fans as the trailer of the century and SRK's fans are screaming out joy.
The trailer has created a strong buzz among fans and it is receiving a positive response from the audience. SRK's one dialogue from the tariler has gone viral, "Bete ko haath lagane se phele, baap se baat kar", this dialogue has taken the internet by storm. Fans are speculating  this dialogue is directored to  Sameer Wankhede who was a former Narcotics Control Bureau (NCB) zonal director and fans are connecting it to their fued from 2021. 
Sameer Wakande has shared a cryptic post on his social media handle: 
Back, In 2021, Sameer Wakande who was Narcotics Control Bureau (NCB)  zonal director had aresseted  SRK's son Aryan Khan in connection with the drug cases. The entire court hearing went for 1 months and Aryan Khan spent a month in custody, Later, Bombay High Court granted Aryan Khan bail and later he wasr given clean chit.  This entire case had became a center of attraction and was the higlight of every news channel. Later, the entire case took a U-turn and Sameer Wankhede was alleged with corruption charges and it was reported that he allegedly had demamded Rs 25 crore from superstar SRK in order to get Aryan released from the custody. 
As soon as, the trailer dropped, fans were quick at connecting the dialogue with Aryan's case. This dialogue "Bete ko haath legane se phele, baap se baat kar" went viral on Internet and fans were applauding SRK for his outstanding dialogue delivery, they felt his rage and power when he delivered the dialogue in his style. 
Soon after the dialogue from the trailer went viral, Sameer Wakande took to his X account (formerly known as twitter) and shared a cryptic post. He posted a Nicole Lyons quote, "I have licked the fire and danced in the ashes of every bridge I ever burned. I fear no hell from you". Netizens are recating to this tweet and they feel that Wankande is referring to Shah Rukh Khan and he is giving a reply to his viral dialogue. 
Check out Sameer Wakande's post here:
I have licked the fire and danced in the ashes of every bridge I ever burned. I fear no hell
from you.
-Nicole Lyons
A quote that always inspires me !@ABPNews @news24tvchannel @RoflGandhi_

— Sameer Wankhede (@swankhede_IRS) August 31, 2023
Check out fans reaction:
You are an extortionist who is ruining NCB's name. We don't need corrupted officers like you: A quote from NCB I love😂 https://t.co/HuYCLhaHrI

— Angoor aadmi (@angoor_man) September 1, 2023
*25 crore 😂😂😂#ShahRukhKhan #Jawan https://t.co/XZBqeMTGRp pic.twitter.com/XHko1J7vGm

— Kabir (@Kabir_SRK_fan) August 31, 2023
Patriotism is the last refuge of the scoundrel.
-- Samuel Johnson
A quote that quintessentially defines you Moron.!! https://t.co/i5dW4skDBo

— KULCHA (@picklesamosa) August 31, 2023
A Message...🔥🔥🔥 #Jawan #ShahRukhKhan𓀠 https://t.co/187FEA3nYP pic.twitter.com/yBx84mo8Bi

— Ahmed Khan (@SmartyKhan1993) August 31, 2023