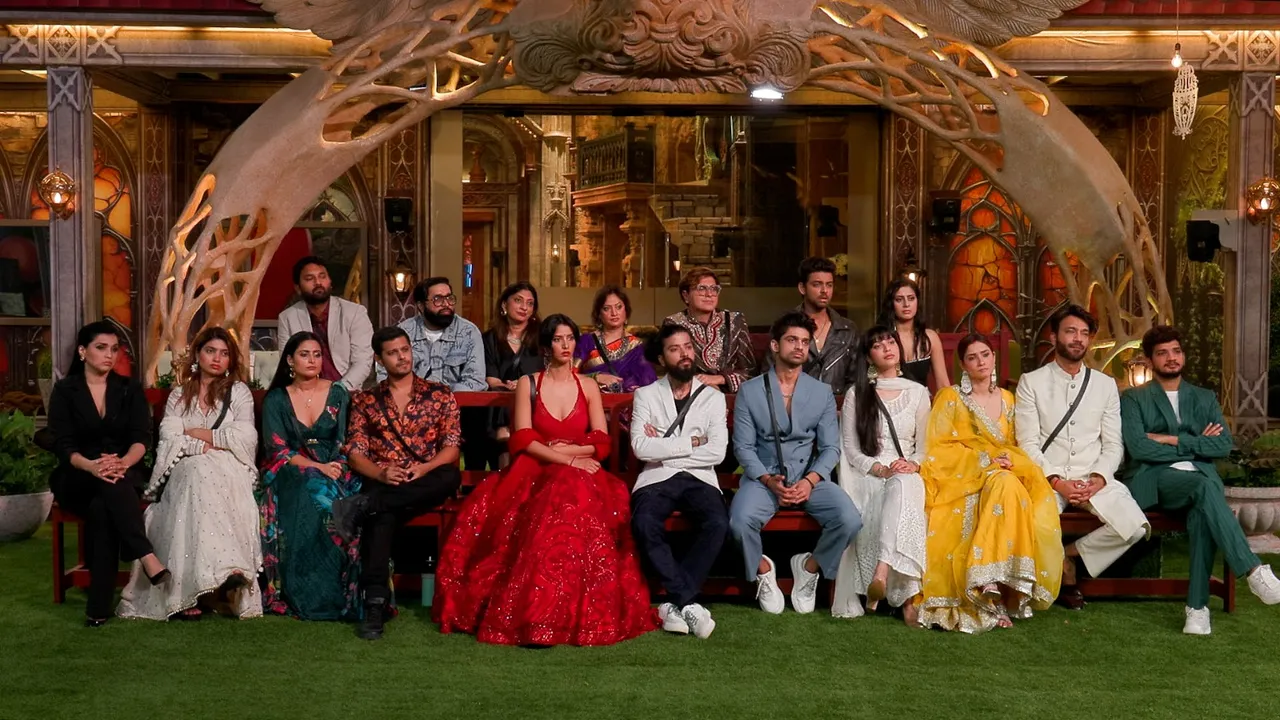 Megastar Salman Khan's 'Shanivaar Ka Vaar' on COLORS' 'BIGG BOSS' won't go in vain tonight. In an unexpected turn of events, the dapper host doesn't hold himself back as he delivers a series of reality checks for the housemates. He unveils the truths regarding Vicky Jain and Neil Bhatt allegedly breaching their contracts before entering the house. The atmosphere in the house takes a twist as the megastar confronts the contestants, about their commitment to honouring the contracts that they signed when they came on board for the show. He also asks if the contestants met or spoke to each other before coming to the house. In response to this, Vicky Jain discloses that he had a conversation with Neil Bhatt just two days before they both entered the show. This revelation leaves the other contestants in shock, wondering if there was a secret agreement between them before the
show began. Salman subtly reveals via Sana that the makers reserve the right to halt Vicky and Neil's further participation and can request them to exit due to the breach of their contracts.
Will Vicky Jain and Neil Bhatt be able to defend themselves and convince the show's authorities to allow them to stay, or will their journey in 'BIGG BOSS' come to an end?
Elevating the thrill of 'Shanivaar Ka Vaar,' the rap sensation, King, makes a spectacular entry on the 'Bigg Boss' stage, infusing the ambiance with his soul-stirring melodies. As his music fills the air, the contestants couldn't resist swaying to the irresistible rhythm. Adding to the excitement, the cast of COLORS' upcoming social drama 'Doree', arrives on Bigg Boss stage. An ensemble of talent takes centre stage as Amar Upadhyay, Sudha Chandran and Maahi Bhanushali grace the set, igniting
excitement for their show.
Watch 'BIGG BOSS' co-presented by HYUNDAI & APPY FIZZ, co-powered by DABUR RED BAE FRESH GEL & TRESEMME, SPECIAL PARTNER Ching's Schezwan Chutney, SMART LOCK SCREEN PARTNER GLANCE & HYGIENE PARTNER, HARPIC' every Monday to Friday at 10.00 pm and Saturday and Sunday at 9.00 pm only on COLORS, with a 24-hour LIVE channel on JioCinema.