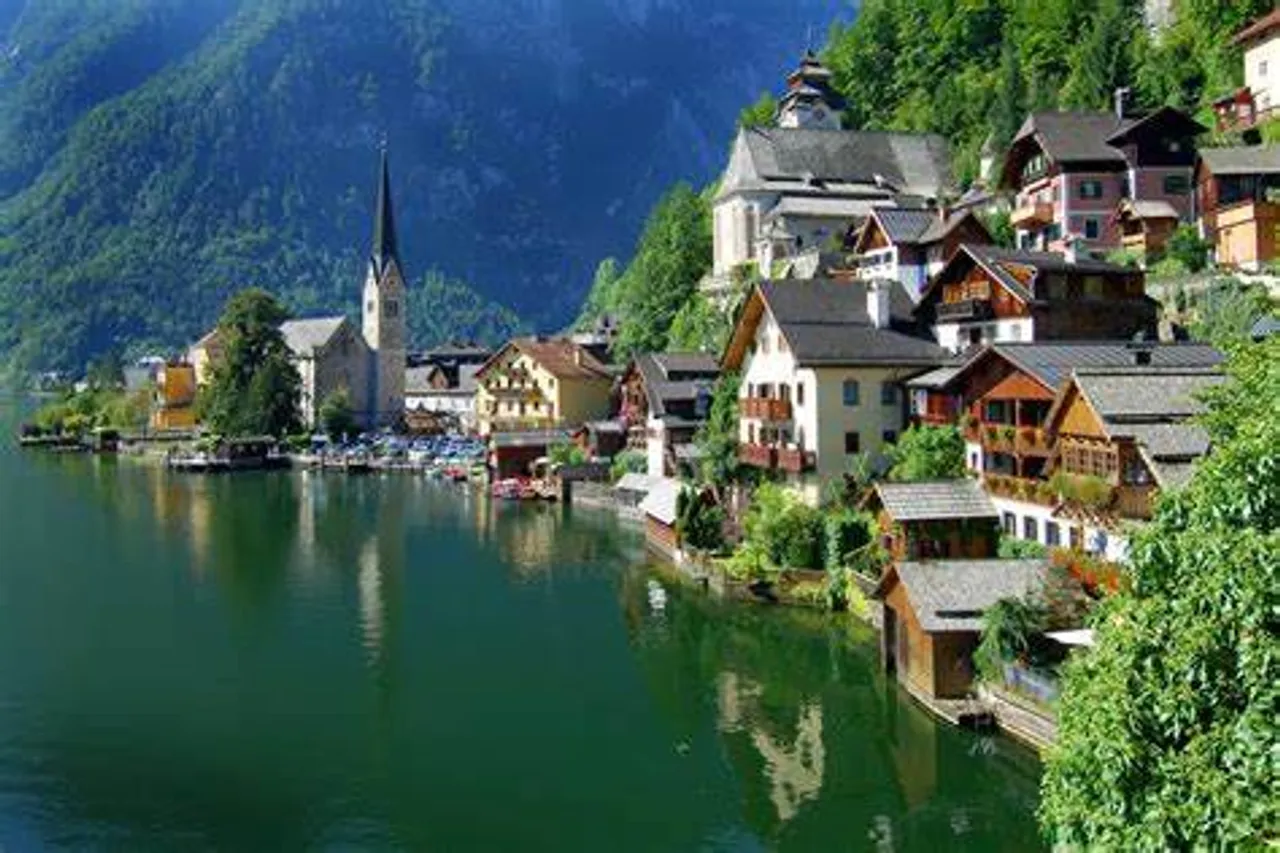 India is a country known for its rich cultural heritage and diverse landscapes. However, did you know that there are towns in India that can transport you across the globe, specifically to Europe? These charming towns not only resemble the beauty and architecture of European cities but also offer a unique experience that will make you feel like you have stepped into a different continent. Here are five such towns in India that will surely enchant you with their European charm:
1. Pondicherry
Located on the southeastern coast of India, Pondicherry is a former French colony and is often referred to as the "Little France of India." The town boasts beautiful colonial architecture, narrow winding streets, and vibrant cafes that will transport you straight to the streets of Paris. Take a stroll along the Promenade, visit the iconic Matrimandir, and indulge in some delicious French cuisine to complete your European experience.
2. Mcleodganj 
Situated in the picturesque Kangra Valley of Himachal Pradesh, Mcleodganj is often called "Little Lhasa" due to its strong Tibetan influence. This hill station is home to the Tibetan government-in-exile and the residence of the Dalai Lama. Discover quaint cafes, Buddhist monasteries, and vibrant markets as you soak in the tranquil beauty that resembles the towns of Tibet. Don't miss the opportunity to try some authentic Tibetan cuisine.
3. Havelock Island
Located in the Andaman and Nicobar archipelago, Havelock Island is often compared to the stunning beaches of Greece. With its crystal-clear turquoise waters, pristine white sandy beaches, and lush greenery, it is like stepping into a Greek paradise. Explore the underwater world by going snorkeling or scuba diving and immerse yourself in the tranquility of the island.
4. Auroville
Just a short drive from Pondicherry, Auroville is an experimental township that was founded with the vision of creating a universal town where people from all over the world can live together in harmony. The town's unique architecture and serene ambiance give it an otherworldly feel that transports you to a different era. Visit the Matrimandir and participate in various workshops and programs that focus on personal growth and self-discovery.
5. Gulmarg
Nestled in the state of Jammu and Kashmir, Gulmarg is often referred to as the "Switzerland of India" due to its stunning landscapes and snow-capped mountains. With its picturesque meadows, gondola rides, and skiing opportunities, Gulmarg offers a European-like experience in the heart of India. Enjoy the breathtaking views of the Himalayas and indulge in winter sports to complete your Swiss adventure. These charming towns in India offer a unique experience that transports you across the globe and lets you discover the beauty of Europe right here in India. So, pack your bags, embark on a journey, and let these towns enchant you with their European charm.