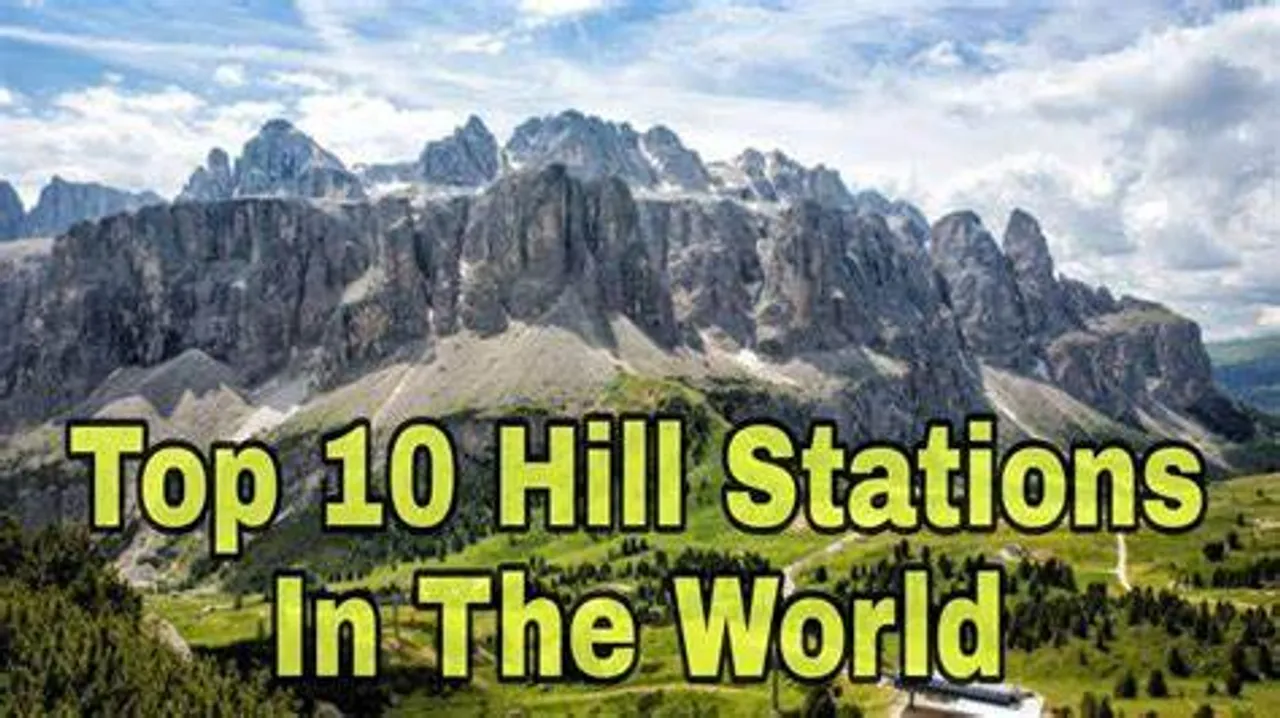 Hill stations offer a charming escape from the hustle and bustle of city life, providing breathtaking views, tranquility, and a chance to immerse oneself in nature. From the mist-shrouded peaks of the Himalayas to the rolling hills of Scotland, these 10 hill stations across the world captivate visitors with their unparalleled beauty. Join us on a virtual tour as we explore these enchanting destinations.
1. Shimla, India
Nestled amidst the majestic Himalayas, Shimla welcomes visitors with its colonial charm and stunning vistas. Marvel at the panoramic views from Scandal Point or take a leisurely walk along the Mall Road, lined with quaint shops and colonial architecture.
2. Banff, Canada
Located in the heart of the Canadian Rockies, Banff offers an awe-inspiring natural playground. Adventure seekers can explore the breathtaking Banff National Park, while others can relax in luxurious hot springs, surrounded by snow-capped mountains.
3. Ooty, India
Known as the "Queen of Hill Stations," Ooty allures with its mesmerizing landscapes and verdant tea plantations. Take a scenic ride on the iconic toy train, visit the picturesque Botanical Gardens, or indulge in a boat ride on Ooty Lake.
4. St. Moritz, Switzerland
Renowned for its glamorous charm, St. Moritz beckons winter sports enthusiasts with its world-class skiing facilities. Experience the thrill of gliding down pristine slopes, or simply savor the stunning Alpine scenery while indulging in luxurious hotel accommodations.
5. Queenstown, New Zealand
Nestled on the shores of the crystal-clear Lake Wakatipu, Queenstown is an adventure lover's paradise. Enjoy exhilarating activities like bungee jumping, and jet boating, or take a scenic gondola ride for panoramic views of the Remarkables mountain range.
6. Darjeeling, India
Famed for its tea gardens and charming colonial-era architecture, Darjeeling offers a tranquil retreat in the Himalayan foothills. Wake up early to catch the mesmerizing sunrise over the Kanchenjunga peak, or take a joy ride on the Darjeeling Himalayan Railway, a UNESCO World Heritage site.
7. Cape Town, South Africa
Cape Town's majestic Table Mountain, pristine beaches, and vibrant cultural scene make it a beloved hill station. Take a cable car ride to the top of Table Mountain for breathtaking views of the city and explore the historic Cape of Good Hope.
8. Blue Mountains, Australia
Located just outside of Sydney, the Blue Mountains National Park boasts dramatic cliffs, ancient rainforests, and cascading waterfalls. Embark on scenic bushwalks, or take in breathtaking views from the iconic Three Sisters rock formation.
9. Inle Lake, Myanmar
Inle Lake in Myanmar showcases the charm of a hill station, featuring lush green mountains, a cool climate, and serene surroundings. With its picturesque scenery, traditional villages, and unique floating gardens, it offers a peaceful retreat for travelers seeking natural beauty and tranquility amidst the hills.
10. Auli Resort, Himalaya
Auli Resort, nestled in the majestic Himalayas, is an idyllic hill station that offers breathtaking views and a serene atmosphere. With its picturesque landscapes, pristine skiing slopes, and charming accommodations, Auli Resort is the perfect destination for those seeking a memorable mountain getaway.