The fourth installment of Shetty's Police Universe, Sooryavanshi starring Akshay Kumar in titular role opposite Katrina Kaif has been keeping us excited already and the trailer dropped in just now! Read on…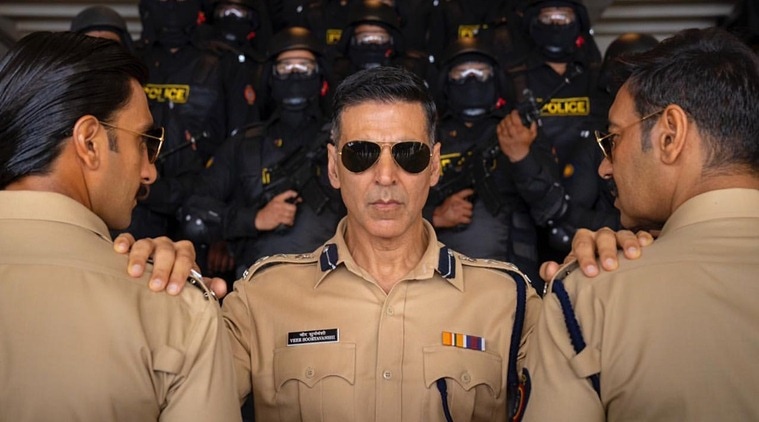 Here is why we really dig the trailer of Sooryavanshi which does has the core of Rohit Shetty cinema with a reckoning force like Akshay Kumar.
The Return Of Khiladi Kumar : Akshay Kumar makes his presence felt in the Khaki uniform and does justice to the character of a cop who is on a mission for justice! He looks ruggedly ready for his adventure against crime & terrorism and no one could have been better to do what he just did in the trailer.
The Serious Plot : Bounded by a strong backdrop plot of showing how terrorism has major plans to destroy Mumbai, Sooryavanshi's trailer makes sense with it's theme and it indeed adds gravitas to the film's soul. It is just not masala but a film with a sensitive and important reason!
The Terrific Trio : As soon as you see Ajay Devgn as Singham and Ranveer Singh as Simmba arriving with their immensely popular signature anthems, the intensity and the X-Factor just keeps on increasing to the brim not forgetting the entertainment behind!
The Rohit Shetty Cinema : The 4 minute 15 seconds long trailer will keep you asking for more and it has Rohit Shetty cinema written all over it. From the signature 360 degree drifts of super-cars to high octane action, it is surely a delight for all those who were eager to see the action for which both Akshay Kumar and Shetty are known for!
Well, we just cant wait for the movie to release now and see the core of Rohit Shetty cinema at its finest! And if you happen to like our review of the Sooryavanshi trailer, let us know in comments below. See the trailer here…