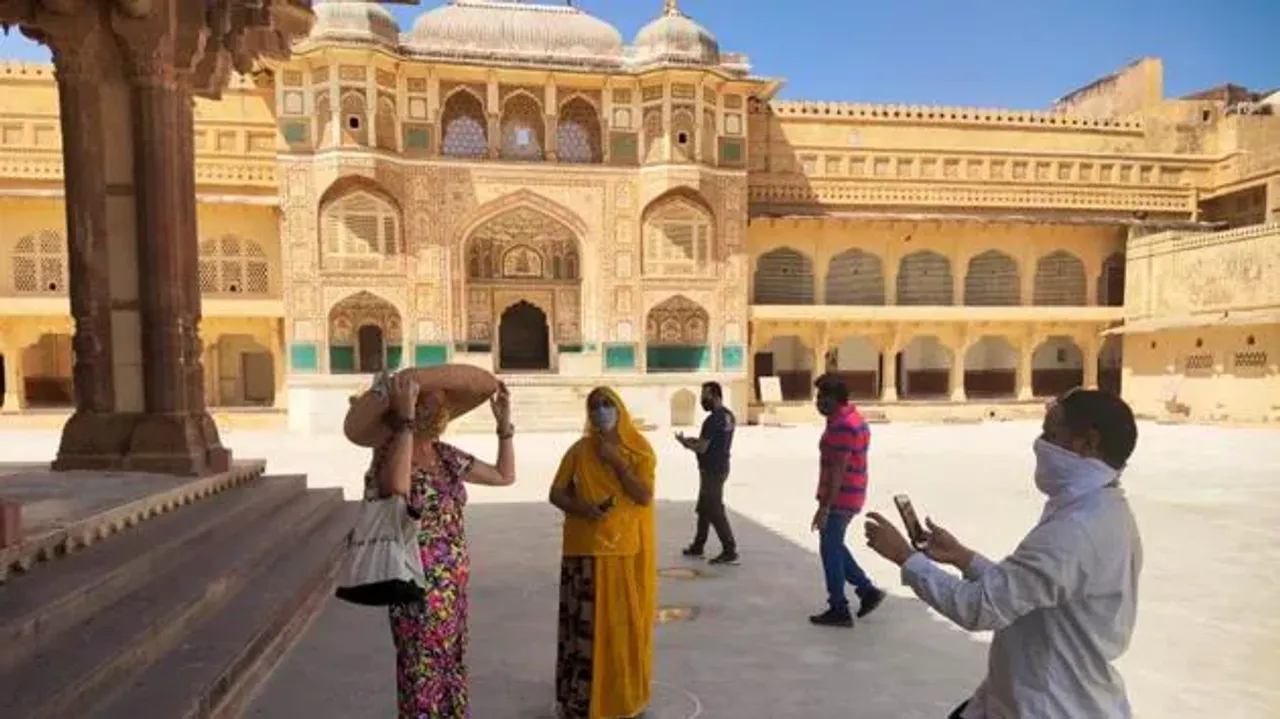 The Rajasthan government is working on implementing a system that will provide tourists with access to multiple monuments and transportation facilities through a single smart card. The plan involves developing a portal by the Department of Information Technology, with the Department of Tourism as the nodal agency and the Transport Department also participating.
 Initially, tourists will be able to visit multiple monuments using a single smart card that can be recharged. The smart card will eliminate the need to purchase tickets at each monument, offering convenience to tourists. The card will be valid for government-protected monuments in the state, and integration with the services of the roadways will also be implemented.
In the initial phase, the service will include super luxury buses for intrastate travel. The validity of the smart cards will be designed to assist with crowd management at monuments. Depending on the system's response, the service will be expanded to include private museums or monuments. This initiative aims to eliminate the requirement for standing in queues to purchase tickets, thereby saving time and resources. Furthermore, the system has the potential to integrate other tourist services such as accommodation in Rajasthan Tourism Development Corporation (RTDC) owned hotels, private hotels and resorts, and cab services, once it is successfully implemented on a smaller scale.
 Tourist guides and industry professionals have expressed positive views about the proposed system. They believe that it will significantly improve the experience for travelers and contribute positively to the tourism industry in the state. Rajasthan is a popular tourist destination known for its forts, palaces, wildlife, lakes, and religious sites. In 2022, the state received 1087.5 lakh tourists, including visitors from countries like the US, France, UK, Italy, Germany, Spain, and Australia.