If we hear the word 'comedian' then 'Kapil Sharma' will be an instant name which comes might be in many minds. The man who has his own difficult story of struggling, headed to Mumbai to become a singer but God's destiny for him was different and made him a comedian, the ace standup comedian. Sent him as a person who can heal all their difficulties, sadness, stress, negativity, etc. Without reminding of themselves they just stand up for the people to see them laughing their heart out and Kapil Sharma is one of them.
Appearing in man reality shows including Comedy Circus and bagged up six wins in a row which is incredible and shows how outstanding he is. Later went on starting his own comedy shows but in between the show was not doing well he struggled a lot then too after earning so much fame. Then came 'The Kapil Sharma Show', this show and his previous one who has made humans laugh a lot and heal with their difficulties through his wonderful team.
On this day of Kapil Sharma turning 40-years-old, let's see how he has helped people with his comedy. If you watch his show you might already know how boys/girls in the audience get up and say how his show helps him like a stressbuster, not only this but many major diagnosed people how they've tackled the high-level of disease and doing all fine later just by following his show.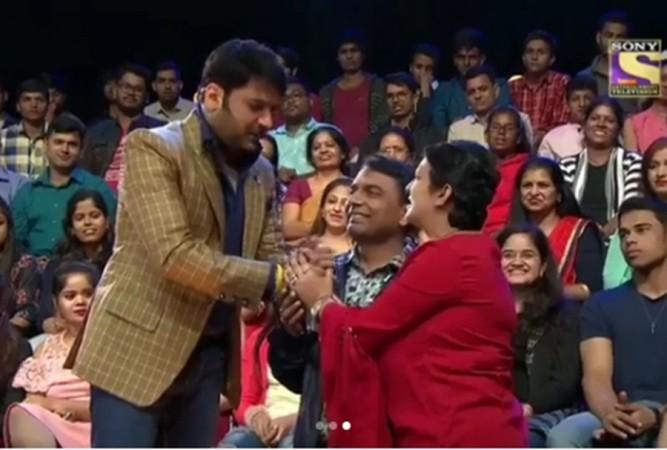 Watching him on television many viewers who stay far away from India, have visited his show just for him and love it when they start praising him for the work that he is doing to make all laugh. Feels like this man deserves a lot more in his life, though he faces so many difficulties and major issues he never shows off, just has a smile and ready on stage to tickle with his laugh riot personality to the audience.
Thank god, if Kapil would've been a singer today then not many stressed people would've witnessed such one of the best comedians. Also, no doubt he has an amazing voice, which has his own niche of uniqueness in the tone. Hope, he keeps creating wonders of healing humans around him and also keeps himself stress-free & happy!
And Here PopDiaries wishes a lovely HAPPY BIRTHDAY to the star comedian, one and only Kapil Sharma!
Even in a pandemic, when many were going through crucial times he standout without his audience on the show and made them laugh. Now the show has been air-off but we miss it a lot but no worries Kapil is coming up with something big that to The Kapil Sharma Show's third season and also, a show on major OTT platform Netflix which is in suspense yet.