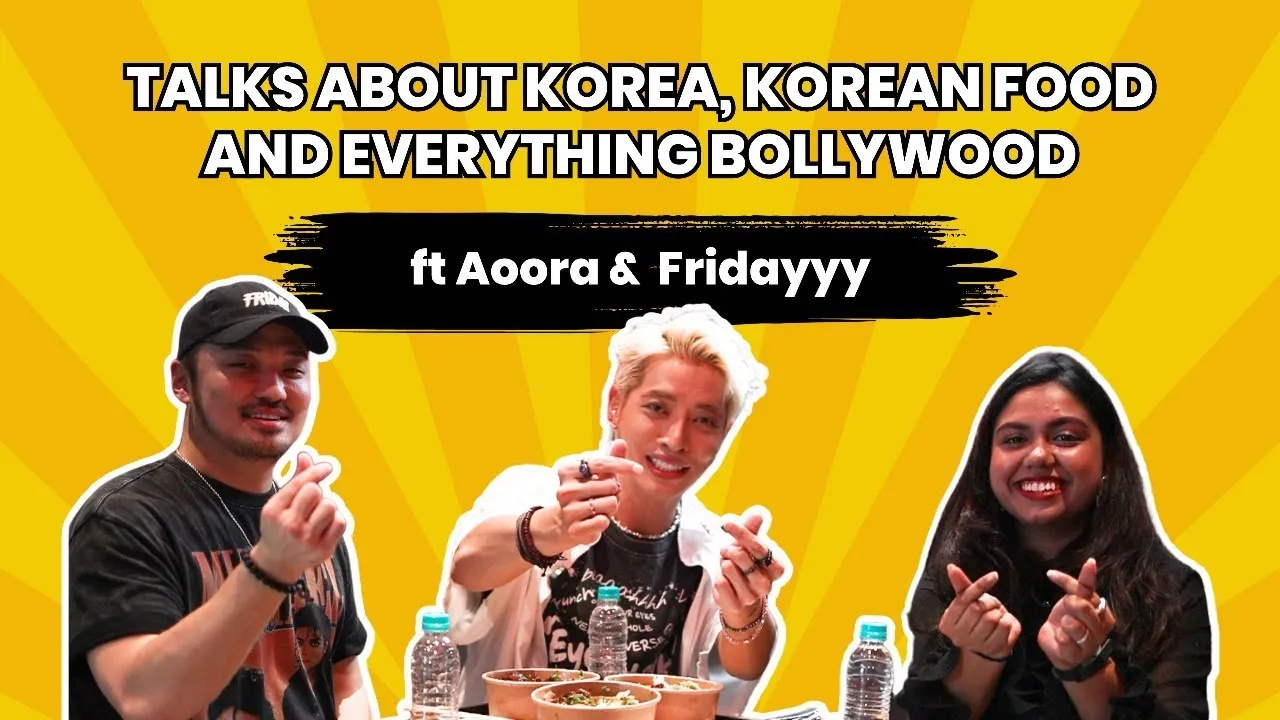 K-pop has taken the global music scene by storm, and within this genre, there are artists who stand out for their unique talent and captivating artistry. One such sensation is AOORA, a multifaceted artist who has been making waves in the industry with his extraordinary music, charismatic presence, and captivating visuals. In this exclusive interview, we delve deep into the world of AOORA, exploring Indian culture, and his vision of future.
AOORA, whose real name is Park Geun Lee, is an artist with a difference. His journey in the K-pop industry is marked by versatility, creativity, and a relentless pursuit of excellence. Starting his career as a member of the idol group Double A (AA), AOORA made a name for himself as a singer, rapper, and dancer. However, his artistic ambitions led him to break away from the conventional path and embark on a solo journey.
In our interview with Aoora, he says that K-pop is much more fan focsed compared to Indian music. Fridayy said that in Korea they don't have remixes of the song whereas in India they can produce remix of the old songs which is very unique and interesting.
He opens up about the decision to go solo. "It wasn't an easy choice," he says. "But I wanted to explore my artistry further, to be more than just a performer. Going solo allowed me to experiment with different genres and express myself authentically." He also said that he enjoys the freedom and challenges it bings.
His music blends elements of K-pop, R&B, hip-hop, and electronic dance music (EDM). This fusion of genres results in a unique sound that is all his own.
He also mentioned his current source of motivation is South Indian music and he is planning to mix South Indian and Korean style for his next single. Aoora loves South Indian music and finds its enriching.
Aoora expresses his love for Indian food especially meat.
Then both Aoora and Friday enjoyed the dishes like chicken, noodles, rice which wee authentic and made with love.
He also mentioned about the 7 years rigorous training he had to undergo to become an Indian Korean K-pop idol. The training included voice and dance classes including personality development.
When asked about the K-pop wave which has taken over the world, he mentioned about BTS and Blackpink Being the core group to start the wave by which K-pop is now recognised all over the world.
When asked about mentioning mental health in their song. Aoora told that he believe they should not overthink and waste their time, instead do the actual thing without thinking much.
When asked about dating ban in Korea for K-pop idols he told that it is lot better than before. Idols are dating if not freely but they do date secretly to avoid negative consequences.
Lastly it ended with Aoora singing 'Yeh shaam mastani' joined by our host.
AOORA is not just a K-pop sensation; he is a trailblazer who is redefining the boundaries of the genre. His music, fashion, and vision for the future make him a force to be reckoned with in the industry. As fans eagerly anticipate his next project, AOORA's journey of self-discovery and artistic exploration continues to captivate audiences worldwide.
Check out the full interview below: