As the saying goes, a picture is worth a thousand words (or those intricate house designs onboard), thus it's worth a shot to read through this graphical guide to choose the right trending house design to build a home in 2023. So here are some of the latest house design ideas that can be used to spruce up your living space.
The latest house designs are in, and we have made a round-up of the 21 top trends that you are going to see pop off this year., while some of the latest home interior design ideas are created and curated keeping in mind the latest trends in the sphere of home architecture, which have then been used as blueprints to construct, row house, apartments like 1BHK's 2BHK'S, etc. Thus, you have multiple options to pick from, depending on the type of house design idea you need. The latest model house designs are curated keeping in mind that families and individuals are becoming more conscious of the space they are living in, so this year's house design ideas are a little different from what you will usually find.
With the latest Kothi design, you will find an amalgamation of traditional, vintage and modern elements. The latest Indian home design trends this year are very trendy, as Indian homes are turning into more of a reflection of those who inhabit the space. The Latest small house design can help you make the most of your space and the new latest house design is curated keeping in mind the modern Indian, still having elements that are traditional. This definitely means that there is a whole world for you to research, delve into, make a Pinterest board for and let your creative juices flow, which means that there are new design trends on the horizon! A year that just so happens to be the perfect time for you to revamp your home. If you're trying to figure out what to do with your home this year, here are a few trends that could help you.
1.Neutral Tones  Are The Way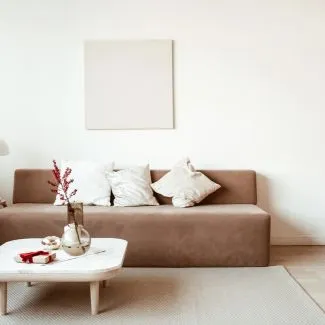 Neutral colours will be a fad once again this year. What can we say? Neutrals come in pretty classic and serene shades, and most importantly, they're not super busy, and the complement everything, they form the perfect base shade that enables the accents you put in your home to do the talking. If you're thinking, "Big whoop! Neutrals are so plain," then you're wrong for several reasons. Neutral colours are whites with cool or warm undertones. They are shades of grey and beige.
2.  Velvet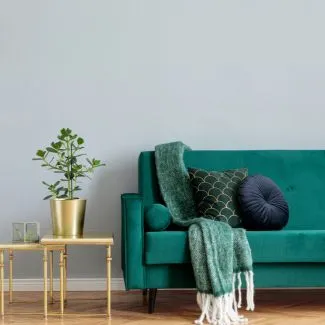 Well, velvet may not be everyone's cup of tea, but it's going to be steaming hot and trendy in 2023. It's the perfect blend of luxury and comfort. When most people think of velvet, they're often thinking about the old red velvet upholstery of yesteryear. This year and into the next, interior design firms are taking a deep dive into velvet design options, particularly for sofas. We're talking vibrant blues, pinks, burnt orange and shades of taupe. The possibilities for velvet furniture are endless. 2023 aims at being a subtle but also an charismatic year, so velvet really covers the aesthetic of it.
3. Black and White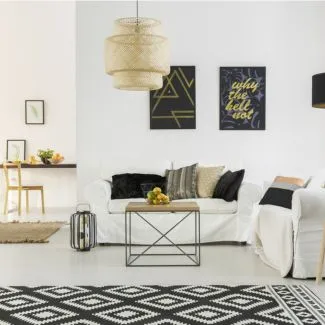 Black and white are the beginning and end of the colour spectrum. They literally couldn't be a starker contrast between colours, but the clash between light and dark is a gift from the interior design gods. There are millions of ways to incorporate this yin and yang trend into your home decor. Black chairs and sofas, white throw pillows, chevron print, houndstooth print. Zebra print, dalmatian print, polka dots, checks, black and white marble–there are so many textiles and pattern variations that marry these two colours.
4. Geometric Patterns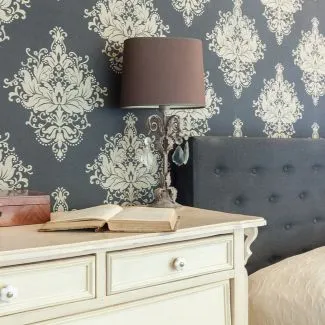 Geometric patterns have been on an upward trend for years now, so much so that you can find geometric patterns anything, anywhere. The only problem with geometric patterns being so popular is that it's on everything–cups, notebooks, wallpaper, couches, bedding, art, floors, light fixtures, and other decor pieces. It's so easy to overdo it, but don't expect geometric designs to be going away anytime soon. Stick with more classic or contemporary patterns with chairs and throws.
5. Canopy Beds
Live your best princess diaries realness fantasy with the canopy bed trend. There's something regal, luxurious and comforting about canopy beds. A lot of 2023 trends are about throwbacks just as 2022 has been. So is the case with canopy beds and tester canopies. One of the marvellous things about canopy beds is that they can create a serene environment within your room. Your bed becomes an oasisof style and comfort. Canopy beds are great in any bedroom, but you have to consider the size and frame of the bed to avoid the look becoming heavy-handed and bulky.
6. Floral Fabrics And Wallpaper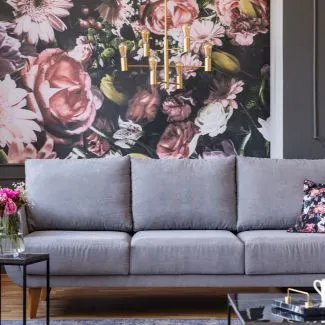 Floral fabrics and wallpaper are other throwback-turned-contemporary trends to look forward to this year. Florals have technically been around for a long time, but there's a big difference between the floral interior design trends of 2023, and the old pink flowery wallpaper and furniture you might associate with your grandmother's home. No offence to Gram though! Traditionally, florals work well on wallpaper. Wallpaper trends today incorporate floral patterns of different sizes and colour patterns.
7. Mixed Metals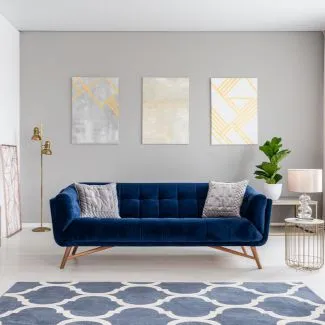 Metals are going to be all over the place in 2023. We're talking silver, gold, tin, and copper. Tin panels are predicted to be a popular back splash option for kitchens. The mixed metal decor trend will also be pretty popular. Silver and brown metals will work well together, like iron and gold or bronze. Be careful not to mix more than three metals in one space, or your decor could become way too busy and overwhelming for one room. Another good option in metallic is to go for something minimal, such as – black with a hint of gold freckles.