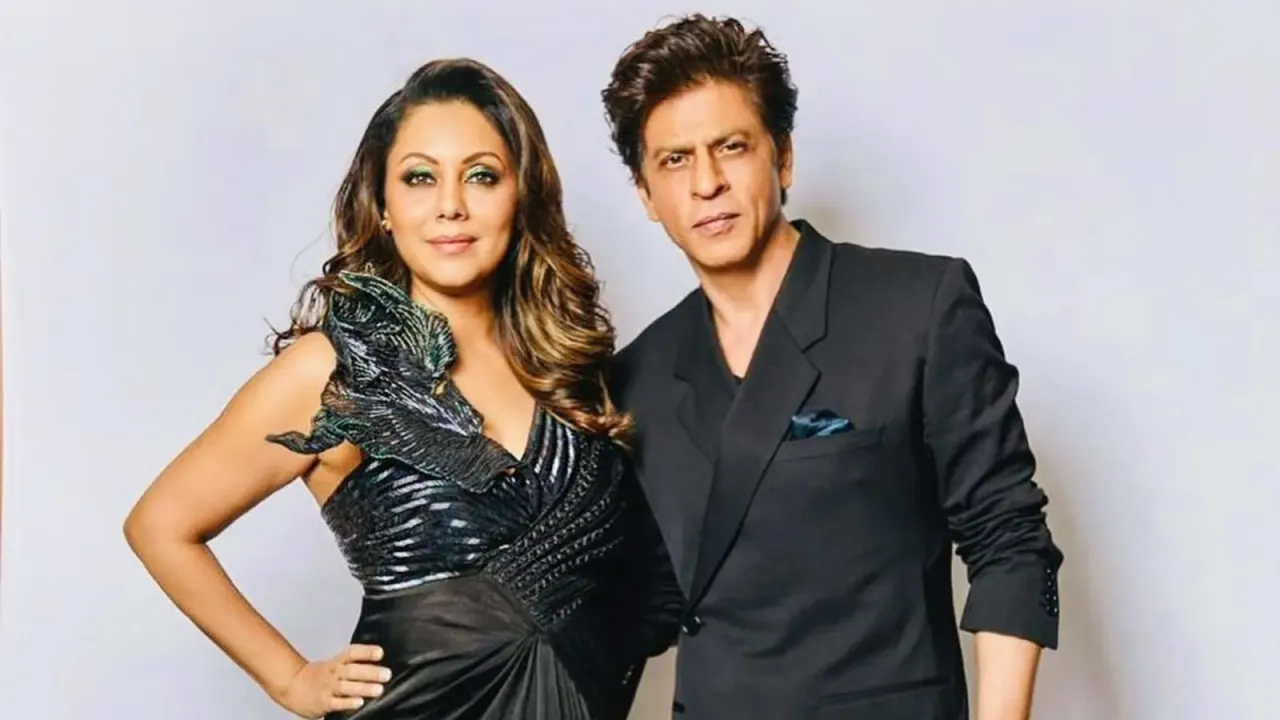 Bollywood movies are known for its romance and the actors put life into the movie through their epic romance. There are many Bollywood onscreen pairs that are loved by the audience. Apart from reel-life pairs there are number of Bollywood celebrities whose real life love story has inspired many people. This real-life Bollywood couple's have fairy tale love story. They  have beautifully redefined the meaning of true love, they have stood by each-other and have proven their love and are happily married. From Shah Rukh Khan and Gauri Khan To Virat Kohli and Anushka Sharma, here the list of Bollywood real life couple that are fan's favorite. 
Shah Rukh Khan and Gauri Khan:
Shah Rukh Khan and Gauri Khan are one of the OG Bollywood couple whose love story has inspired many people. They have stood by each other through good and worst times. Their Love story is nothing less than a Bollywood movie. SRK met Gauri when she was just 14 years old at a party she was dancing with her friends and SRK felt in love with her, after their first met they started meeting each other regularly and felt in love with each other and soon started dating each other, It is said that SRK had become very possessive for Gauri and out of frustration she broke-up with him and came to Mumbai. Realising his love for her and in fear of loosing her, he too came to Mumbai in search of Gauri. Gauri belonged to a strict-hindu family and his father was not ready for their marriage and they didn't approved him.  After many hurdles the couple finally got married to each other in October 25, 1991. The couple have three loving children, Aryaan Khan, Suhana Khan and Abraham Khan. Gauri has been the biggest strength in SRK's life she is his biggest cheerleader. She has been with him when he had nothing and have stood by him in evverystep of his life. They together have seen the success in Bollywood and have build their happy empire. SRK has time and again revealed that Gauri has helped him in making right decision in life and has stood by him firmly even when he was made worst decision in life. They truley are couple goal.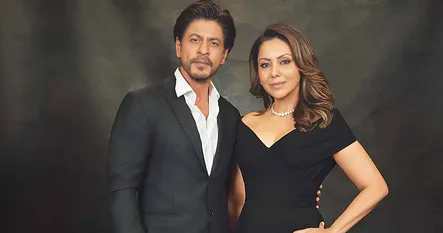 Virat Kohli and Anushka Sharma:
Virat Kohli and Anushka Sharma first met each other on the sets of their TV commercial shoot for shampoo in 2013. They didn't fell in love instantly but they still were in touch with each other. After a while, they started geeting spotted with each other at various place and soon they caught people's attention after they made their first public apperance. The couple used to vist each other at their work place and were each anothers biggest support system. Anuskha was often seen cheering for him and team India during their matches. Soon fans started trolling and shaming Anushka for his bad performance. Virat like hero, took a firm stand for his ladylove and slammed the trollers for trolling Anushka. With time their love for each other kept getting deeper and stronger and they became one of the most love Bollywood pair. In 2017, Anushka and Virat got married with each other in a most beautiful wedding in Tuscany. Their fairy tale dreamy wedding is still considered as the all time favorite wedding of Bollywood. The couple together have welcomed a baby girl Vamika in 2021. Anushka and Virat have proven in that fairytale love story exist in real life too.
Deepika Padukone and Ranveer Singh:
Deepika Padukone and Ranveer Singh's are undoubtely the most adored Bollywood couple. Their love story began from the sets of Sanjay Leela Bhansali's 2013 film "Goliyon Ki Rasleela Ram Leela". They felt in love with each other while shooti for the movie. They dated each other for six years and Ranveer Singh has openely share his admiration and love for Deepika in several ocassion. The couple even secretly got engaged during their six years relationship. Ranveer healed Deepika's broken heart with his love and positive energy. The couple got married to each other in 2019 at Lake Como in Italy. The love and admiration they share with each other is inspiring.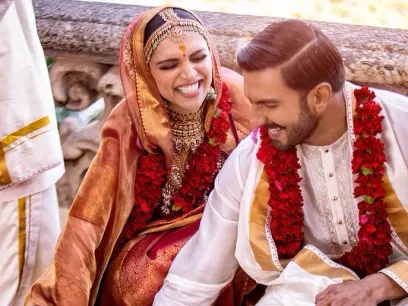 Katrina Kaif  and Vicky Kaushal:
Katrina Kaif and Vicky Kaushal's love story truely makes us all belief in manifestation. Katrina and Vicky had never worked together and neither had they met each other, but in Koffe with Karan Katrina expressed that she feels that she and Vicky would look goog together and seems like god heard her manifestation. Soon after which people started linking them with each other. The couple finally met each other at Zoya Akhtar's house and after which the couple started dating each other discreetly and they were spotted together in several ocassion and they kept dennying the rumous. In 2021, The couple suprised the fans by getting secretly married in a lavish traditional wedding in Rajasthan.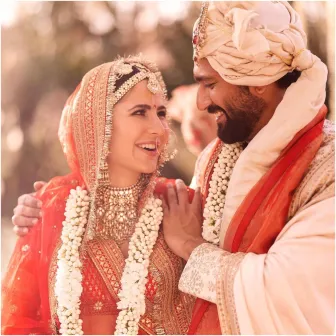 Shahid Kapoor and Mira Rajput:
Shahid Kapoor and Mira Rajput's love story makes all belief that arrange marriages can turn into beautiful fairy tale. Shahid Kapoor met Mira Rajput when he was 34 and she was 20 years old through his parents. He had revealed that he felt awkward at first when he got to know about her age, They have 13 years age gap. But later he realised that she was mature than her age when he had conversation with her. The couple talked to each other for nearly seven hours and they felt connected and loved. Inspite of the age gap the couple got married  in 2015. They share a very beautiful, loving and a strong relation with each other and they have two loving children Misha and Zain. Netizens adores this couple and they cherish the love they share for each other. Mira truely is Shahid's biggest support system and has brought love and happiness in his life.