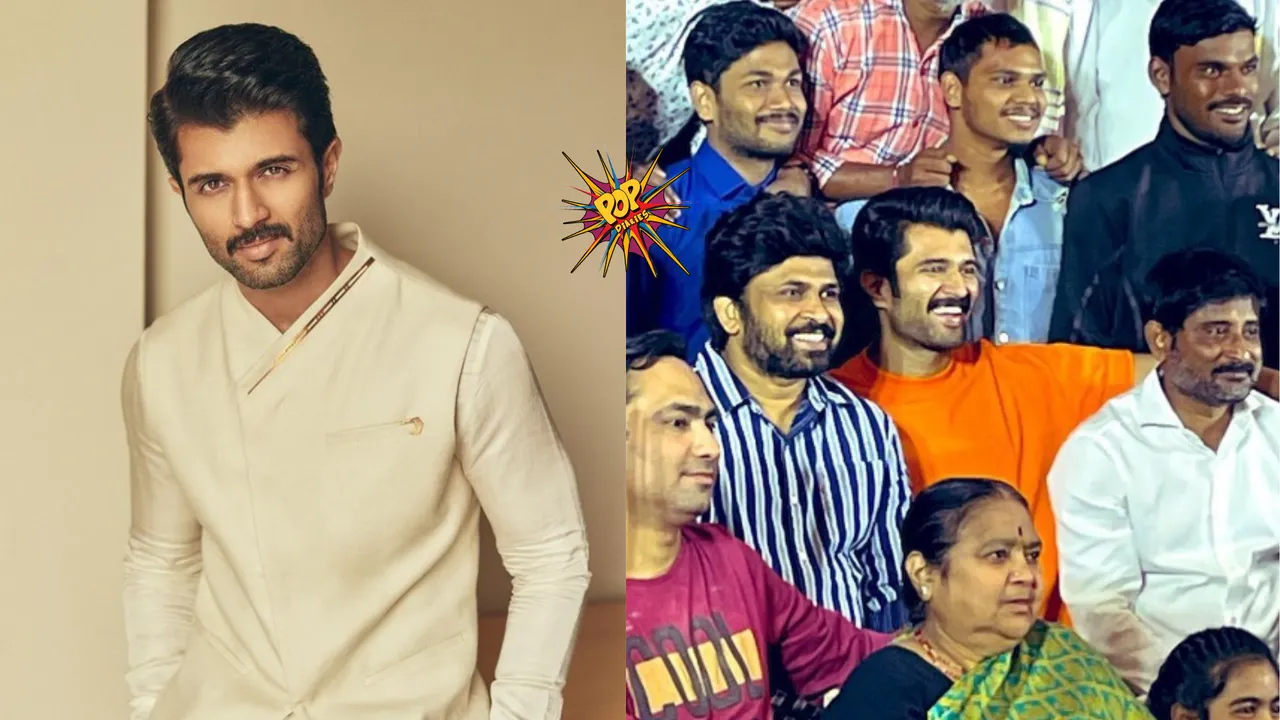 Vijay Deverakonda is one handsome hunk of the Indian entertainment industry who has always ruled the hearts of the masses with his unbeatable charm. The evidence of the same has been witnessed in his recent release Kushi, where the actor was seen spreading love with his charming aura. But, apart from ruling the heart with his charm, the actor also owned a special place in the hearts for his helping nature for society and the evidence of the same was witnessed recently when the actor kept his promise and donated 1 Cr. to 100 families.
As Promised Vijay Deverakonda Donates 1 Cr to 100 families
Vijay Deverakonda had promised to donate the amount of 1 Cr. to 100 families and keeping up his promise, the actor recently donated the amount. As the actor kept this promise, he received tremendous love from the families. As Vijay reached the venue, everyone was seen blessing him for this kind gesture.
Well, this is not the first time that Vijay Deverakonda has landed his support for the people. The actor has always been supporting and helping his fans with gifts and money. He also helped 17000 families during the lockdown. Moreover, with his Devrasanta he also planned to arrange an all-expenses-paid trip for 100 fans. 
On the work front, As Kushi now released, Vijay has an interesting lineup ahead with the other 2 untitled projects, one being VD12 and the other one with Geetha Govindam director.