Sonu Sood is no-where less than God, who has helped a lot for poor and needy people during the lockdown, still continuing the same. Also, talking about his 'Sood Charity Foundation' has provided several jobs for the netizens who are in need of work, to expand in their skills and learn more.
But what latest scam has come into his foundation that, with the name of Sonu's foundation a man asked for a legal fee of Rs. 3500 under the pretense of providing loans. But the fact is that they don't provide any loans from the organization.
And the actor all set to file a case against this fraudster, Sonu Sood took to his social media and confirmed that the said person is not associated with his foundation and that they do not provide loans, and it is 'FAKE'.
Take a look: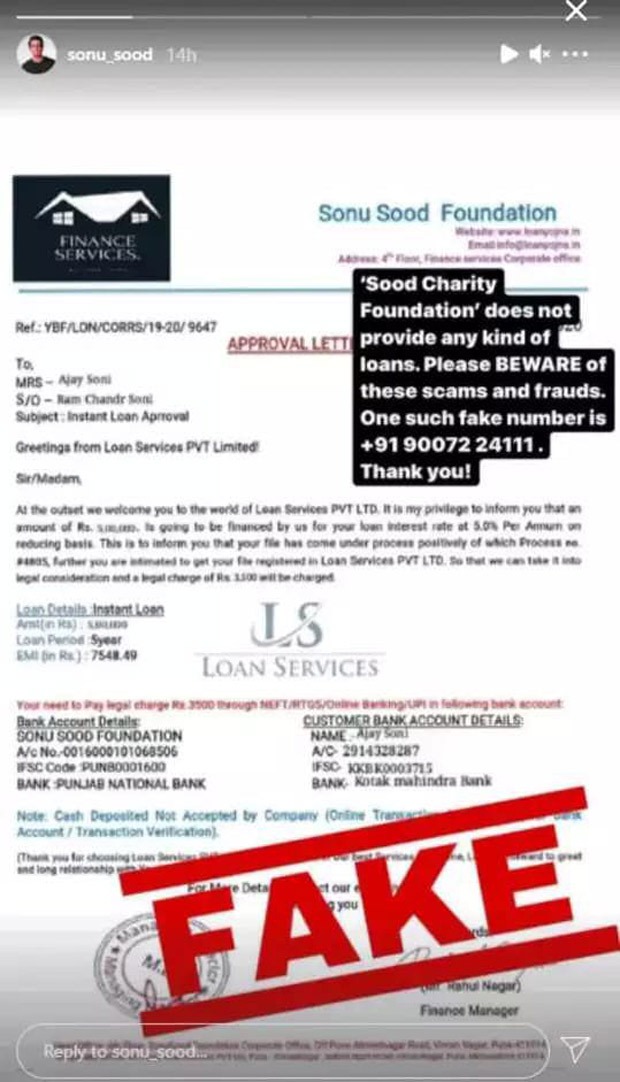 Meanwhile, talking about the cinema industry, veteran actor Suniel Shetty also faced a problem of a production house using his face as a lead actor in stealing money, and the actor also filed a case against the fraudster.