Congrats to Taemin for receiving the award and being a role model to the fans!
SHINee's Taemin received the 2021 Model Taxpayer award at the 55th Taxpayers' Day ceremony by the Gangnam Tax Office.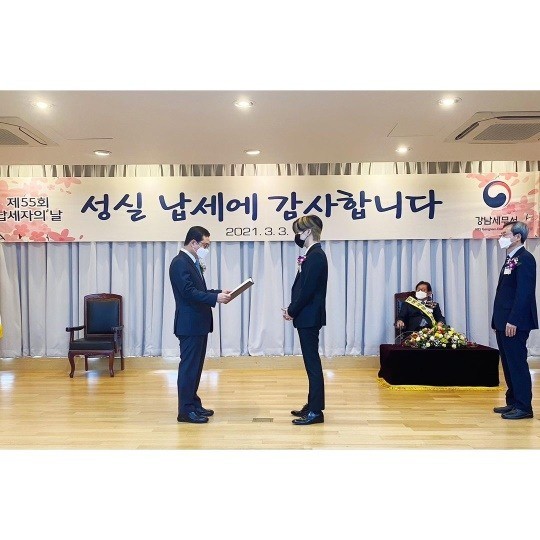 A model taxpayer is a person who faithfully fulfills tax obligations and contributes to the national finances.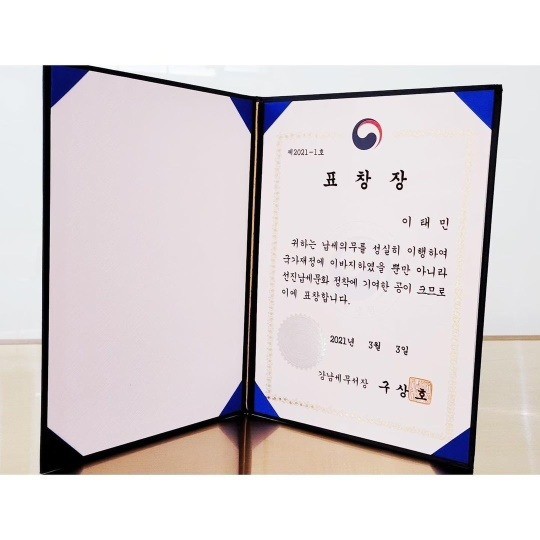 The National Tax Service introduced Taemin as not only a talented member of SHINee, but also someone who donates his talent through his music, participates in a variety of donation campaigns, and continues to show his influence through faithfully paying taxes.
Taemin recently held a live stream after attending the ceremony to share with fans about winning and award.
In caption he written, "I just received an award along with many other people. I think I was the youngest person there!"
Fans congratulated him for being a dutiful citizen.
"Wow congrats to Taemin!"
"I saw his live stream about him receiving the award."
"When did he grow up like this!"
"Our baby has grown to become a model taxpayer!"
"I heard you have to pay a lot on time to be young, rich, handsome."