We all know how the actress Shraddha Kapoor is in love with animals and always step forward against their cruelty. Also, yesterday she shared a post on her Instagram story which talked about a recent rule about a 5-year jail term and Rs 75000 fine on those who indulge in animal cruelty. The actress welcomed the idea and said that it needs to be implemented ASAP.
But what happened later didn't went well among the audience, she first posted then deleted and again posted the same story but by cropping Salman Khan's flak from the top of that newspaper.
Have a look at two different stories and spot the differences: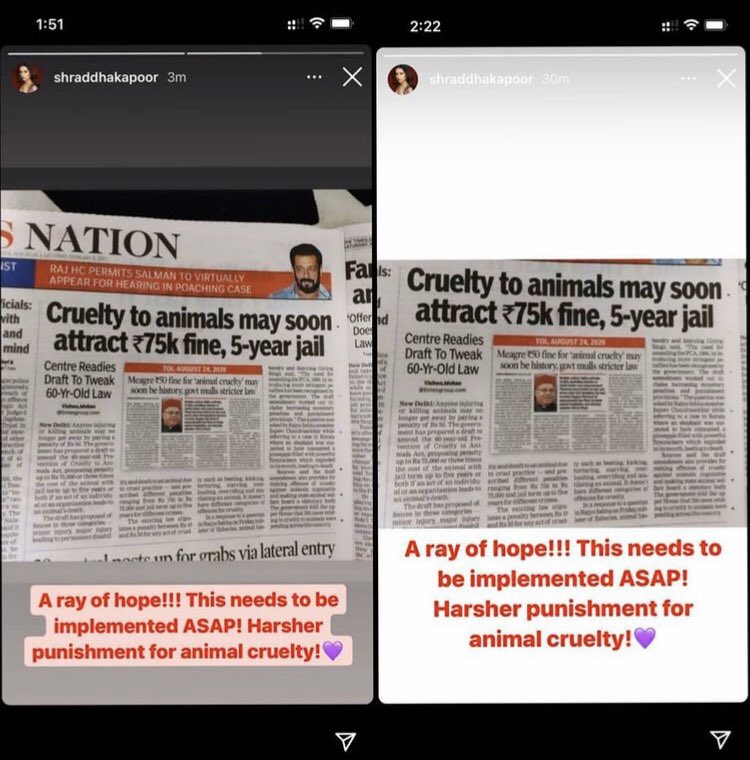 These BEFORE and AFTER posts of the actress made ashamed among the netizens, also one user says, "Need punishment but cannot call out a criminal."
Checkout the tweets of Twitteratis:
As of now, Shraddha Kapoor is yet to comment on the matter.