If you all are wondering what is a Bookstagram, then do not worry, it is not something complex. Yes, it is something related to books.
If you are a book reviewer or book blogger, the bookstagram community is probably for you.  It means that you have an Instagram account tied to your bookish brand.
It is a sort of a platform for book niche bloggers, literary critics and booksellers and marketers. You could either create an account, or add a particular Book Hashtag(#Book) .
The whole trend is about books with pictures dedicated to showcasing everything bookish. Imagine pictures of books on Instagram, both covers or snapshots from the inner pages of the books. Hitting it off with books on social media platform really gets the book game on, really.
All the book lovers on Instagram use a lot of tools and tactics or come up with a series of bookish hashtags, or they even participate in special bookish events and themes. The book lovers usually also post pictures that involve bookshelves, book spaces, and of course, it could contain a whole book or a series of books.
Here is an example given below –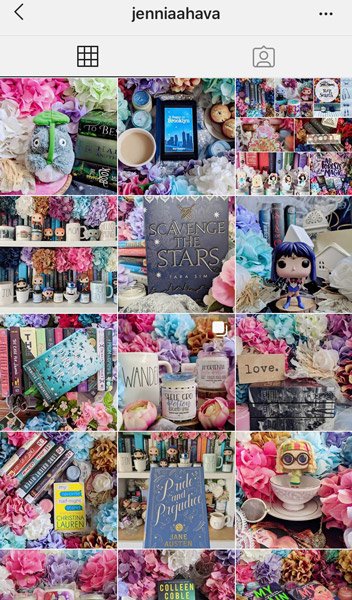 If there are authors involved in bookstagramming, then there are book reviews involved and if you are a bit lucky, there could be book giveaways also.
Which is the most famous book hashtag trend? Harry Potter is always the boss for this matter.
Some of the best bookstagrammers come up with a theme, or they use unique props and backgrounds for the pictures.