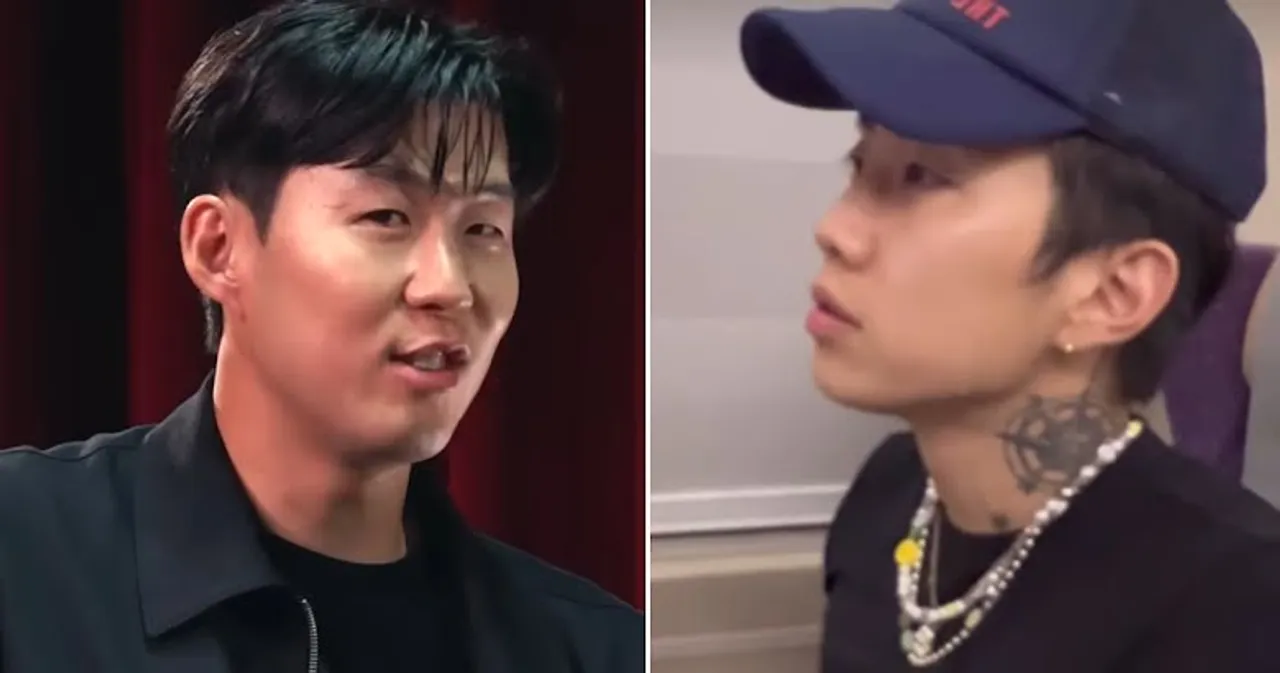 Recently, soccer superstar Son Heung Min is going viral for his "shade" towards Jay Park, and the artist has the most iconic response to the comment.
During a recent interview that is going viral, the hosts speak about Jay Park's lyrics from the song "ON AIR," which talk about the "World-class line."
When asked about the lyrics, Son Heung Min hilariously replied, "That's not true," and when prompted about whether Jay Park should be removed from that line, he added, "I think it's reasonable."
After seeing the hosts' reaction, Son Heung Min quickly clarified his comment, adding, "It was just kind of a joke."
While most netizens knew it was just a bit of fun and not serious, Jay Park cemented just how unserious it was after posting his own reaction on Instagram. In a clip, while watching the video of Son Heung Min, the camera moved to Jay Park, who had a sad expression with the song "The Sound Of Silence" playing.
Of course, it was all in fun, and after Jay Park's reaction, Son Heung Min quickly posted his own reply, adding, "I'm sorry, I was kidding, J Park, you are world-class."
Jay Park even replied to Son Heung Min's reply with, "All love, u r a legend."