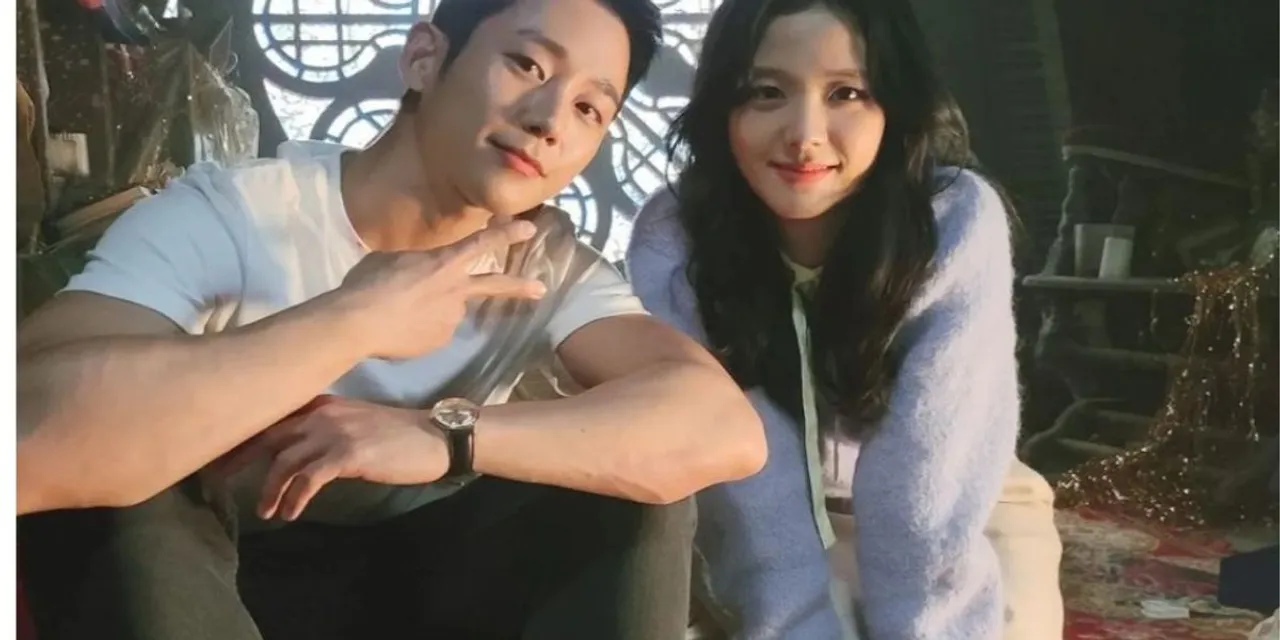 Jisoo, the eldest member of the popular girl group BLACKPINK, is not only a famous female idol but also a rising star in the acting field. Her talent and success were evident when she played the female lead in the movie Snowdrop alongside the handsome actor Jung Hae In. Their collaboration was met with overwhelming enthusiasm from the audience.
Exciting news has recently surfaced, stating that Jisoo might be taking on a new movie project following the success of Snowdrop. This announcement has left many people thrilled, as they are eager to see her shine even more in the acting world, particularly in emotional and sad scenes, where she has displayed exceptional talent.
Adding to the excitement is the revelation that Jisoo will be reuniting with Jung Hae In, in this new movie project. Their chemistry in Snowdrop was undeniable, making viewers even more eager for their reunion. However, some speculate that the likelihood of them collaborating again might be low, and there are concerns that partnering with the same actor repeatedly could affect Jisoo's reputation in the long run.
Despite the rumors, the news about Jisoo's potential involvement in a new movie is yet to be officially confirmed. Fans are hopeful that she will get more opportunities to develop her acting career further. In a recent event, Jisoo and Jung Hae In attended the VIP premiere of Kim Hye Soo's film Smugglers on July 20. Their reunion at the event delighted fans, and they couldn't help but swoon over the beloved Snowdrop pair.
This was not the first time they had met since Snowdrop aired, as Jung Hae In had shown his support by attending BLACKPINK's concert in October 2022 and sharing a picture with Jisoo on Instagram. The event was a memorable occasion, with other Snowdrop cast members, including Kim Hye Yoon, Jung Shin Hye, Jung Yi Seo, and Choi Hee Jin, also present at the concert held in Seoul.
Snowdrop is a South Korean television series starring Jung Hae-in, BLACKPINK Jisoo, Yoo In-na and many others. The drama aired on Netfix from December 2021 to January 2022.