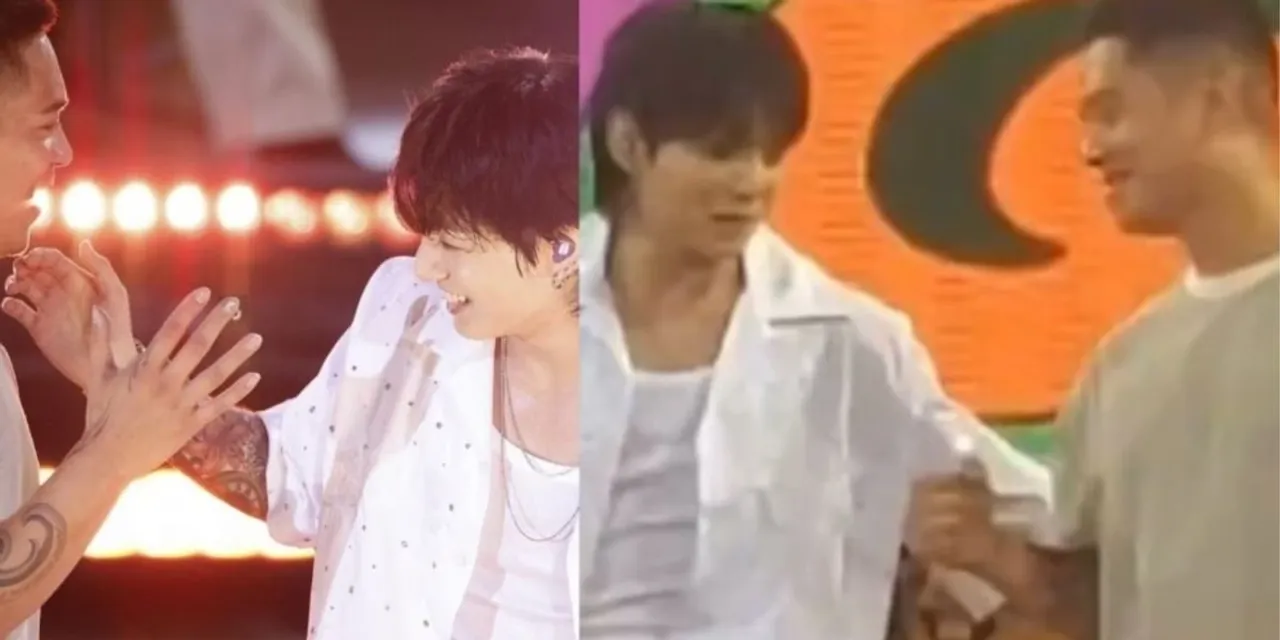 Jungkook, the youngest member of BTS, released his solo song Seven earlier this month. The singer has been promoting the song and travelled to US and UK to perform it in front of live audiences. During his performances, he was accompanied by a team of dancers. One of them, Brian Puspos shared a picture and videos on Sunday from their UK show. He also penned a note for Jungkook.
In the first photo, Brian along with other dancers posed outdoors for the camera as they made the number seven with their fingers. The second slide featured Jungkook, and Brian onstage for their BBC's The One Show performance in London. Jungkook goofed looking at the camera and also gestured Brian to follow him.
The next clip showed Jungkook and Brian giving each other a side hug following their performance. Sharing the post, Brian captioned it, "Team Seven forever! I'll never forget the last couple of months. A brotherhood was born. Thank you again to the goats @bangster277 @noah_nakta and of course @bboynick90 for this opportunity. Soju soon? (laughing emoji)."
Talking about Jungkook he continued, "Thank you JK for this full-circle experience. You're a game changer but more importantly, a life changer. I love your respect and care for everyone that shares the stage with you. Didn't think we would align so much, it feels like we've been hanging out for years lol. Until next time!!! Enjoy all this love that you deserve! (folding hands and red heart emojis)."
 BTS ARMY reacts to Brain's post Reacting to the post, a fan wrote, "Jungkook is so easy to love." A comment read, "Your team with Jungkook click so well. Thank you for taking good care of our beloved JK. " An Instagram user said, "I hope you can share the stage with him again and all seven of them for the reunion! Love the energy you brought to his Seven promotions!"