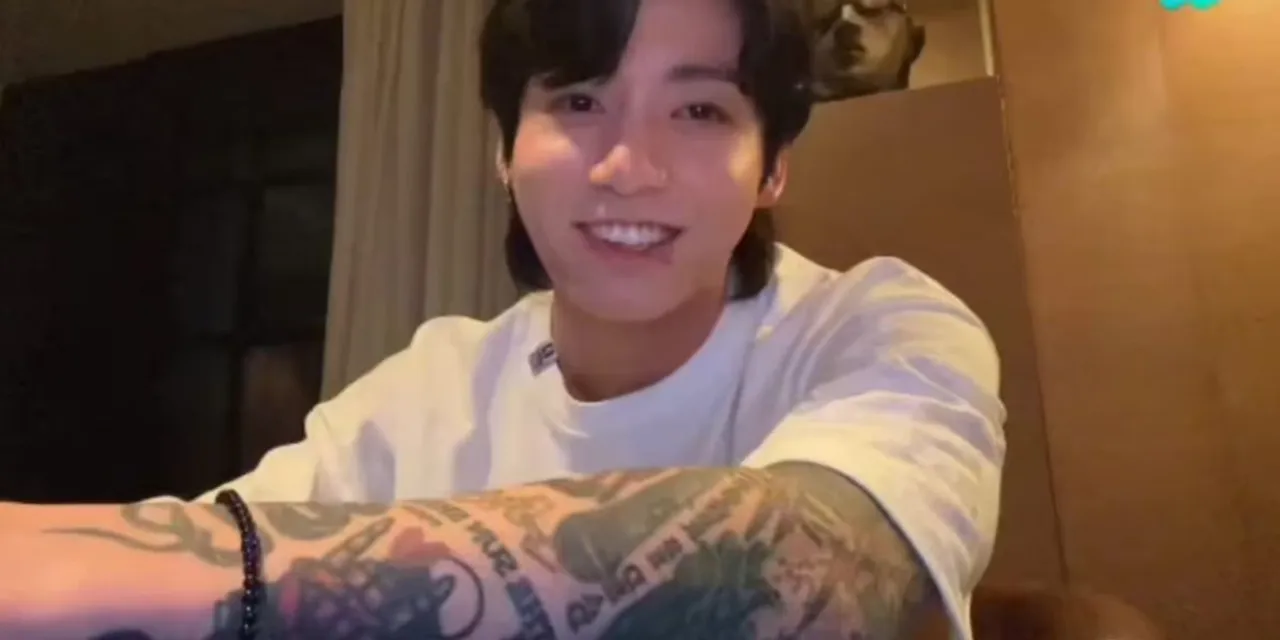 BTS star Jungkook has called out trolls over drinking criticism in recent live session. The pop singer also defended the explicit version of his song 'Seven.' (Also Read: Jungkook's Seven Background Dancer Called Him Life Changer! )
In a recent live session on Weverse, BTS member Jungkook called out trolls who have been criticising him for enjoying a few drinks during his late-night live stream sessions. Unaffected by the criticism, the pop sensation expressed that he doesn't care for their remarks and emphasised that he values the support of those who genuinely care for him.
 Addressing the issue, Jungkook stated, "Some people would make fun of me and say, 'yeah Jungkook is drunk and all.' Yeah, so what? You don't drink? Go ahead and talk about me every way you want, I don't care. Like I said, I only care about the ones who care for me. If you don't like me, go ahead and live like that. Thanks for the little attention you give me anyway."
The pop singer recently faced criticism after releasing the explicit version of his song 'Seven,' with some listeners deeming the lyrics as 'dirty.' In response to the comments labelling his song as 'dirty,' Jungkook questioned, "Why do you call it the dirty version? You first tell me the reason why you think it's dirty? It's just the explicit version. Why is that dirty? It's about being frank."
Elaborating on the same, Jungkook said, "I know people would have different ideas on this matter. I had so much thought over this – which of the two versions to release. And I'm of age, I've worked for 10 years, and I'll be 28 next year. And I thought if I don't stage a new side of me, I won't be able to make a real challenge."
Fans are loving his reaction on haters and how smartly and humbly he handled the issue without any harsh statements or hurting anybody.