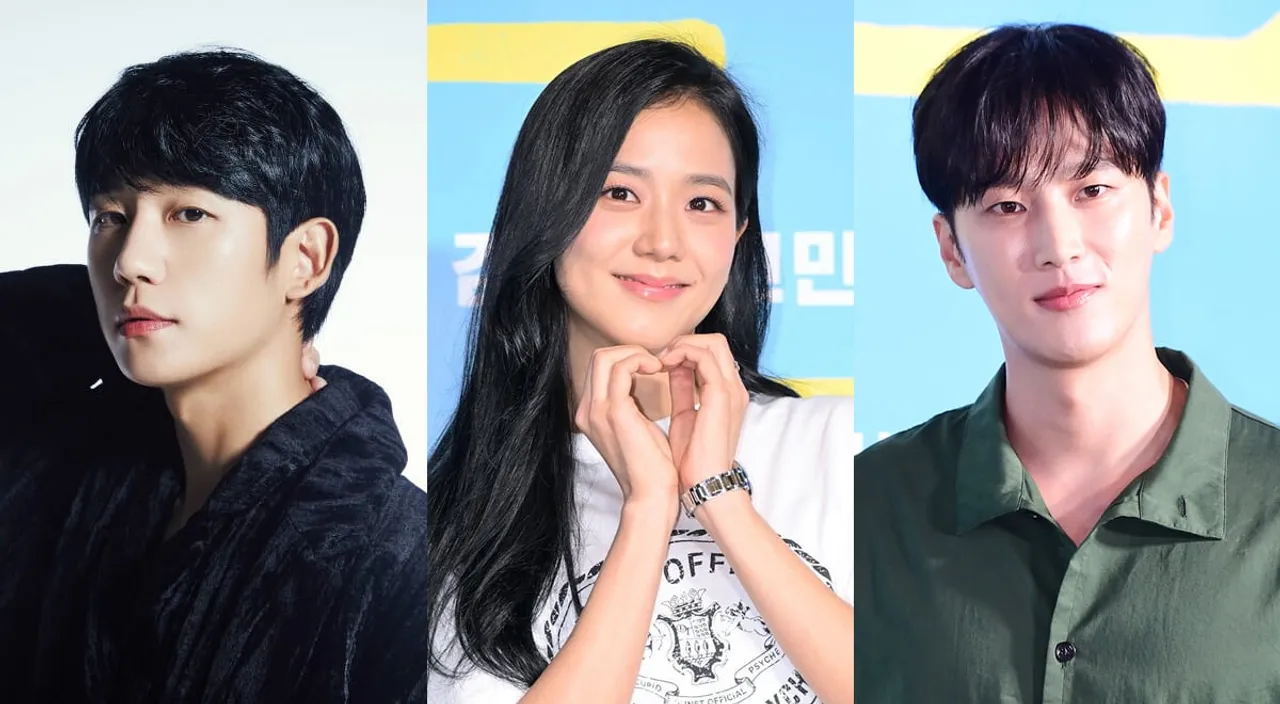 Actor Jung Hae In has reacted to the news of BlackPink's Jisoo dating actor Ahn Bo Hyun. Recently, Jisoo's and Ahn Bo's agency have offically confirmed their dating rumours and ever since then fans have gone crazy and they have taken all over the internet and have become the headlines of news portal. On Tuesday, press interview was held for the premier of Jung Hae In's  New Netflix original series, 'D.P.2'. 
Jung Hae In and Jisoo have early worked togather in the K-drama Snowdrop.  It was Jisoo's acting debut  and Jung Hae In also shares good brotherly bond with Ahn Bo Hyn.. Since he shares  a closed bond with both of them he was asked If he was aware about their realtionship, He said, "I actually saw it on the front page of the entertainment section, while I was getting ready for my interview. I hope that they will maintain a healthy and beautiful relationship. I had no idea". He further added," He has always been like this, he is not that type of a person who is interested in others personal relationship". 
Apart from this he also informed his fan that he is looking forward to work in lighter romantic genre after working on dark and intense project like D.P."
Jung Hae In & Swian's Travel Show to premier on 23 August
Actor Jung Hae In and Swian are coming up with their new entertainment program, "On a Learning Journey" (tentative title) on JTBC. They will soon start their journey to Scotland and their adventurial journey will be documented and will be aired on JTBC on August 23.
Both Jung Hae In and Swiam share a very good bond with each other. In their travel show you will witness their brotherhood as both of them will be exploring the beautiful country Scotland  together and will talk about their love for whisky and many more.