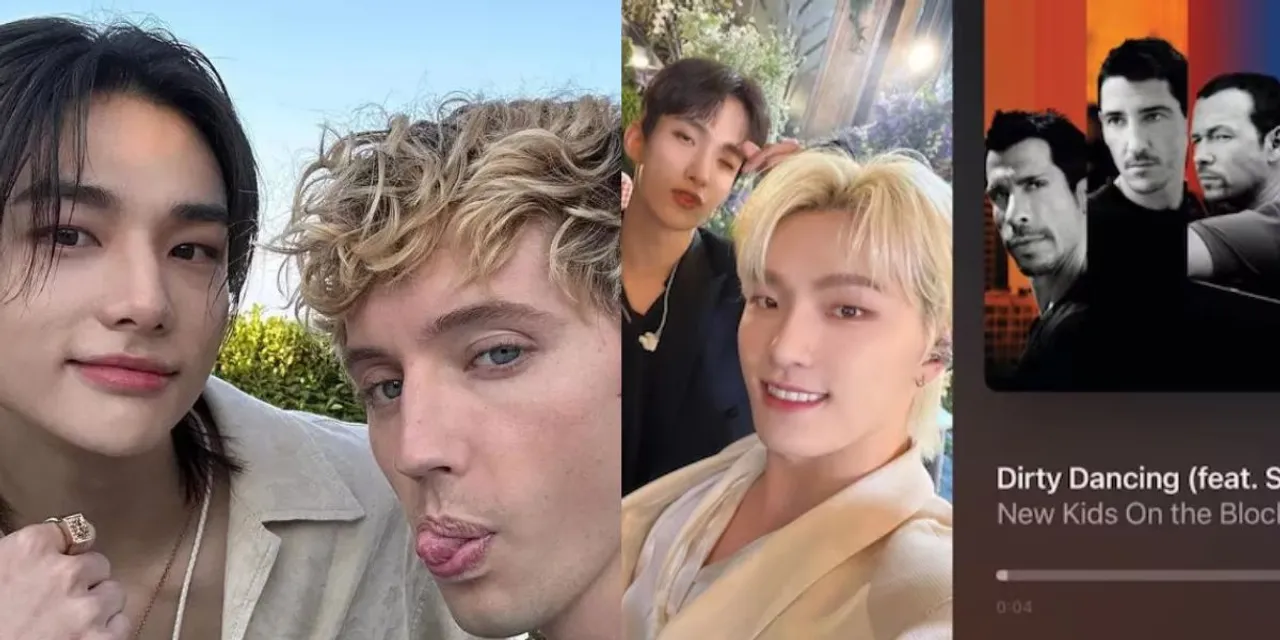 Hyunjin of Stray Kids is all set to lend his voice to the remix version of 'Rush' by Troye Sivan. The latter recently announced his collaboration with the K-pop idol. The two will be joined by PinkPantheress as well.
Troye Sivan made his return to music last month with new single 'Rush' and announced 'Something To Give Each Other' – his first full-length album in five years, out October 13. Recently, the 'Angel Baby' singer announced his collaboration with K-pop star Hyunjin and PinkPantheress.
The Australian singer teased the remix of 'Rush' with a short post on TikTok, where he dances along to what appears to be a new verse by PinkPantheress and Stray Kids' Hyunjin.
Meanwhile, the collaboration with Hyunjin comes about two months after Sivan publicly expressed his wish to collaborate with the K-pop star. In June, the Australian singer had a compilation of fan cam videos featuring Hyunjin, shortly after meeting him at a Versace show in May.
K-Pop idol group SEVENTEEN recently announced that they would be collaborating with world-class pop group New Kids on the Block. PLEDIS Entertainment stated, "The track featuring SEVENTEEN will be released on September 1."
In addition, New Kids on the Block also dropped a video teaser online, raising expectations from fans. On the other hand, SEVENTEEN is set to come back with the 11th mini album in October.
The remixed version focuses on SEVENTEEN members Joshua, DK, and Dino, collaborating alongside the renowned band, with the global producer Dem Jointz adding his unique touch to the production.