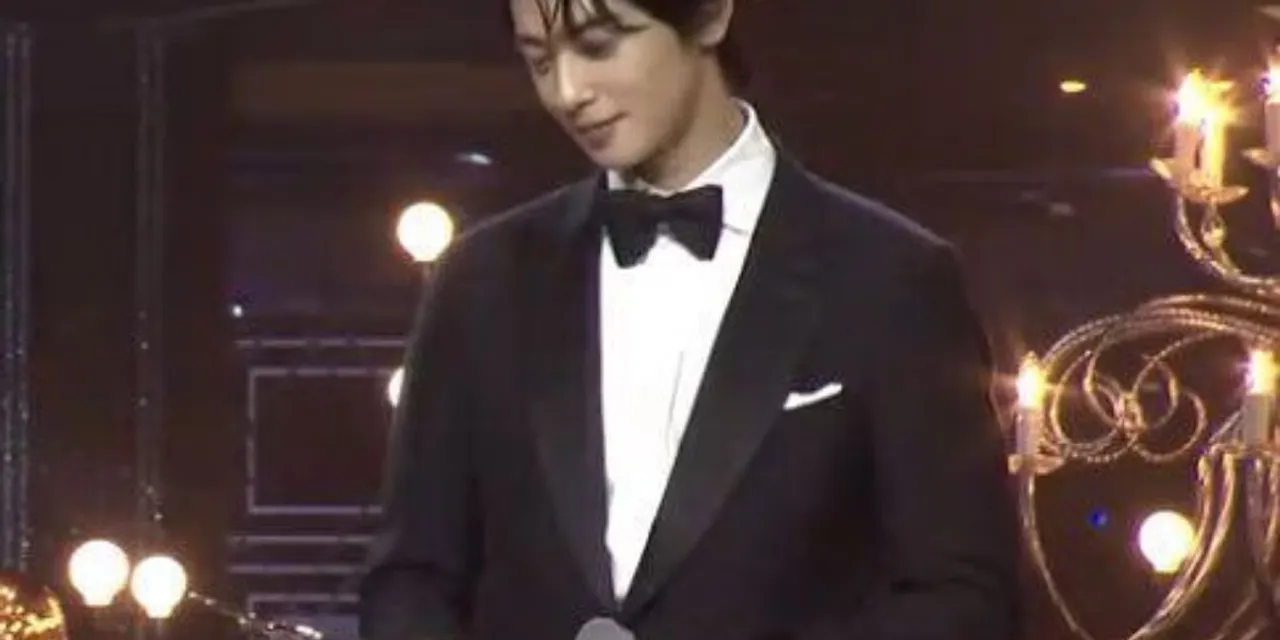 Multi-talented K-pop idol and actor, Cha Eunwoo, graced the stage of the 2nd Blue Dragon Film Awards on July 19, 2023. As he made his royal appearance, fans couldn't help but be mesmerized by his radiance, stealing the spotlight on the red carpet.
The Blue Dragon Film Awards is an annual film festival and awards ceremony held in South Korea. It is considered one of the most prestigious film awards in the country and honors outstanding achievements in the Korean film industry. The name "Blue Dragon" is derived from the Korean mythological creature, symbolizing good luck and protection.
Winning a Blue Dragon Film Award is a prestigious achievement for any actor, director, or film crew, as it reflects recognition and acclaim from their peers and the public. The event has become a highly anticipated annual celebration of Korean cinema, bringing together the brightest stars and most creative minds in the industry.
 For Cha Eunwoo, the night was especially thrilling, as he earned a nomination for his remarkable role in the recent K-drama, Island. Not only did he receive the nomination, but he also secured the prestigious Popular Star Award, an award that showcased his immense popularity and talent. Expressing his gratitude, he humbly took to the stage to deliver a heartfelt speech of thanks.
For the event, Cha Eunwoo stunned in a classic black blazer paired with a deep-necked collar, black trousers, and a black bow tie over a crisp white shirt. His beautifully styled hair added an extra touch of allure to his already glamorous demeanor. Even the MC for the awards' red carpet show couldn't help but be enamored by Cha Eunwoo's striking looks, commenting on his appearance as he walked the red carpet.
And today's main character of the red carpet has arrived, statue-like visual, face genius, Cha Eunwoo. (He has) a visual that makes you speechless. Even the reporters are all smiling while taking pictures of him," he said.
Not only visuals but he has proved his multitalent in all. Whether it be dancing or singing on stage or acting on screen. He has it all from looks to talent.