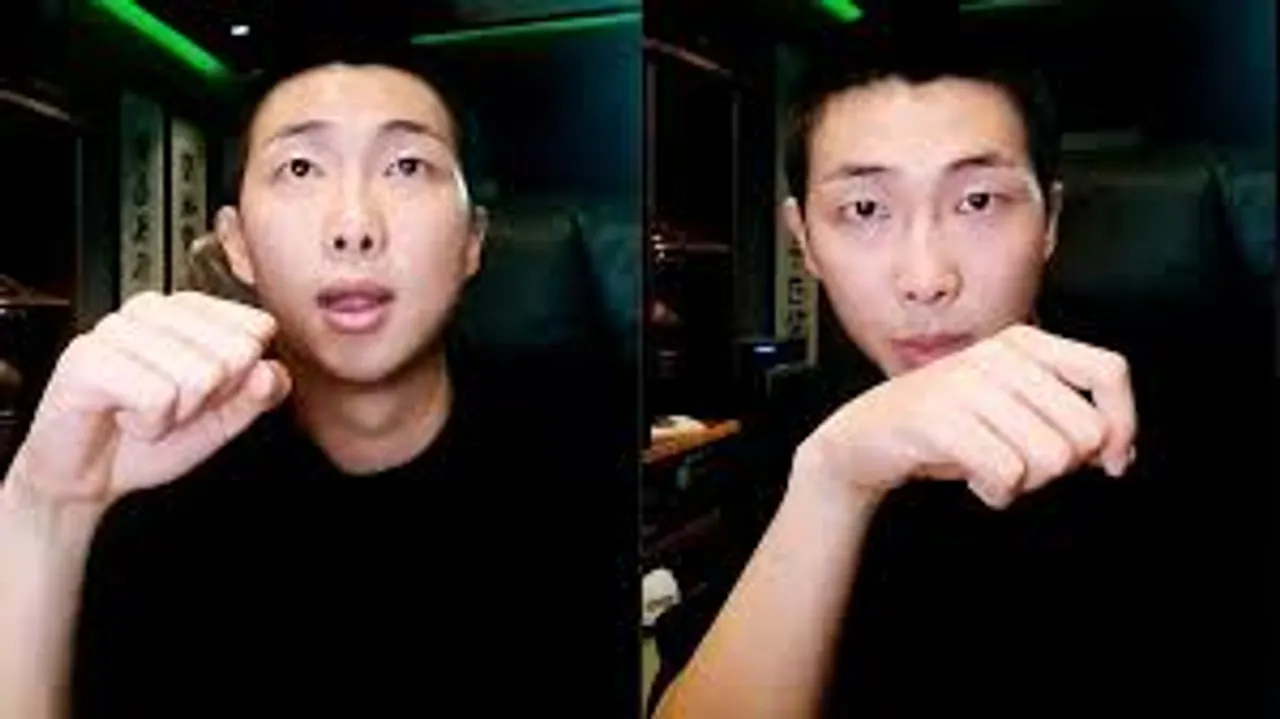 BTS' leader Kim 'RM' Nam-joon assured fans that the group will return in 2025 after completing their military service in South Korea. He shared his thoughts on the hiatus and his solo projects during a Weverse live stream over the weekend, which is available on YouTube.
RM read a letter and a song from an ARMY member, who expressed how much BTS meant to them and how they were waiting for their comeback in 2025.
 The BTS frontman said he felt the same way and revealed that Suga had also talked about the love they received from fans who were "waiting for the reunion in 2025."
 RM said, "I definitely feel that … And what I'm thinking right now is, these days, when I'm doing my solo projects, is, this is just like a vacation to get back to where I was, which was BTS and ARMY."
"So, all the solo is just a journey, but it is a very important journey for chapter two. It's a journey to get back home safe, eventually, when we get back and reunite together in 2025," he added.
BTS announced their hiatus in 2022, which is common for male K-pop groups of their age due to mandatory military service.
Since then, two members have started their service, Jin and J-Hope, while Suga has recently begun the process of enlistment. The other members have been working on various solo projects, such as V, who recently released two songs, "Rainy Days" and "Love Me Again," from his upcoming solo album, Layover, which will be out on Sept. 8.