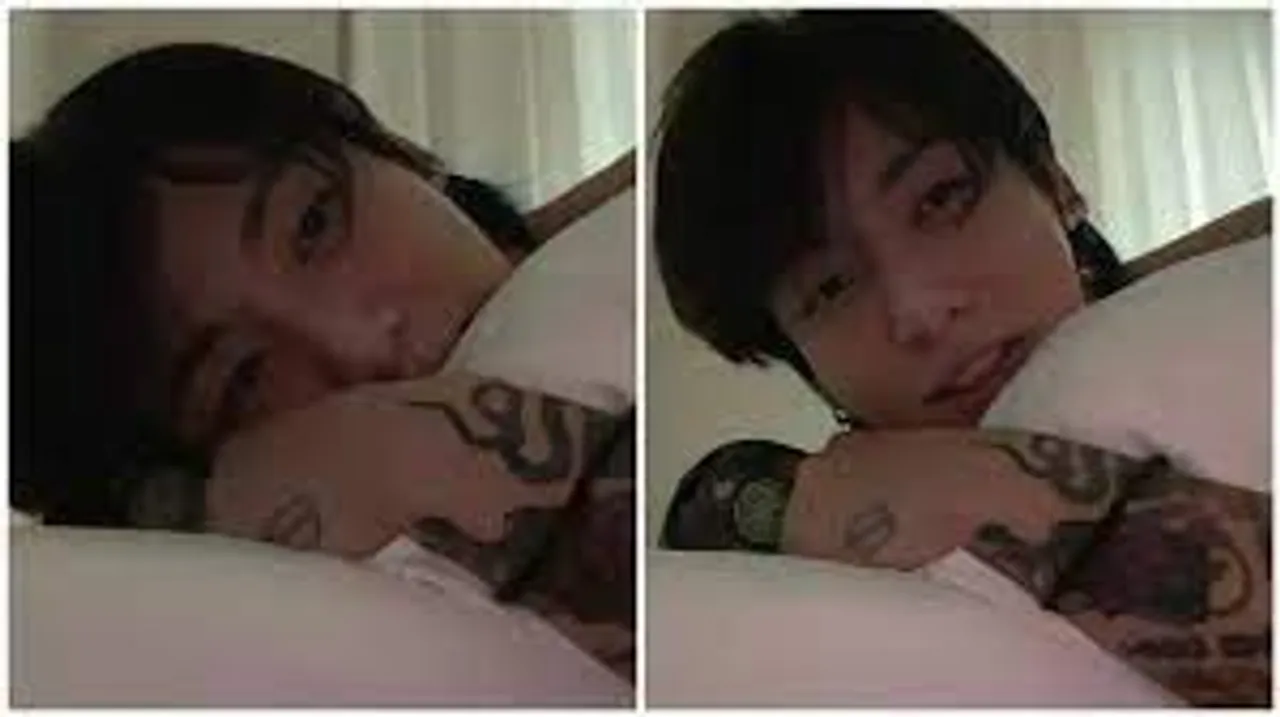 BTS member Jeon Jungkook has been on a roll. The vocalist and the youngest member of BTS continues to make headlines for breaking records with his recently released digital single 'SEVEN'.
During a live session on Weverse on July 28, Jungkook engaged with his fans for 25 minutes, leaving them ecstatic. During the session, the vocalist chatted with fans, even going shirtless and showing off a scar on his shoulder. He playfully teased about revealing his abs and had an endearing conversation with fellow bandmate Jimin in the comments section.
Fans couldn't contain their excitement over Jungkook's live session, with many expressing their admiration for the artist. Some even suggested that the bond between Jungkook and his fans is like a para-social relationship.
 In another Weverse Live video, Jungkook was seen listening to the song 'Love Letters' by fans and reacting to it, showing genuine surprise and overwhelming emotions. He even expressed his desire for the song to be released in physical form so that he could purchase and cherish it. The video quickly went viral, with fans showering the young singer with praise.
Jungkook has become the only K-pop soloist to debut on both the Billboard Hot 100 and Billboard Global 200 charts with his song 'SEVEN'. The track, a collaboration with American singer and rapper Latto, has cemented Jungkook's position as a rising star in the global music scene.
JK, the youngest member  of BTS is known for his melodic voice. He is known to be an all-rounder. Nothing is impossible for our golden makane.
While Jungkook has been making waves with his solo endeavors, other BTS members are also focusing on their individual activities. Jin and J-hope are currently fulfilling their military duties, while RM, Suga, Jimin, and Taehyung are occupied with their own respective projects.
BTS member V aka Kim Taehyung is expected to make a comeback with his solo record this quarter. The vocalist, known for his uniquely deep voice, is working on his music and several hints dropped by his fellow bandmates.