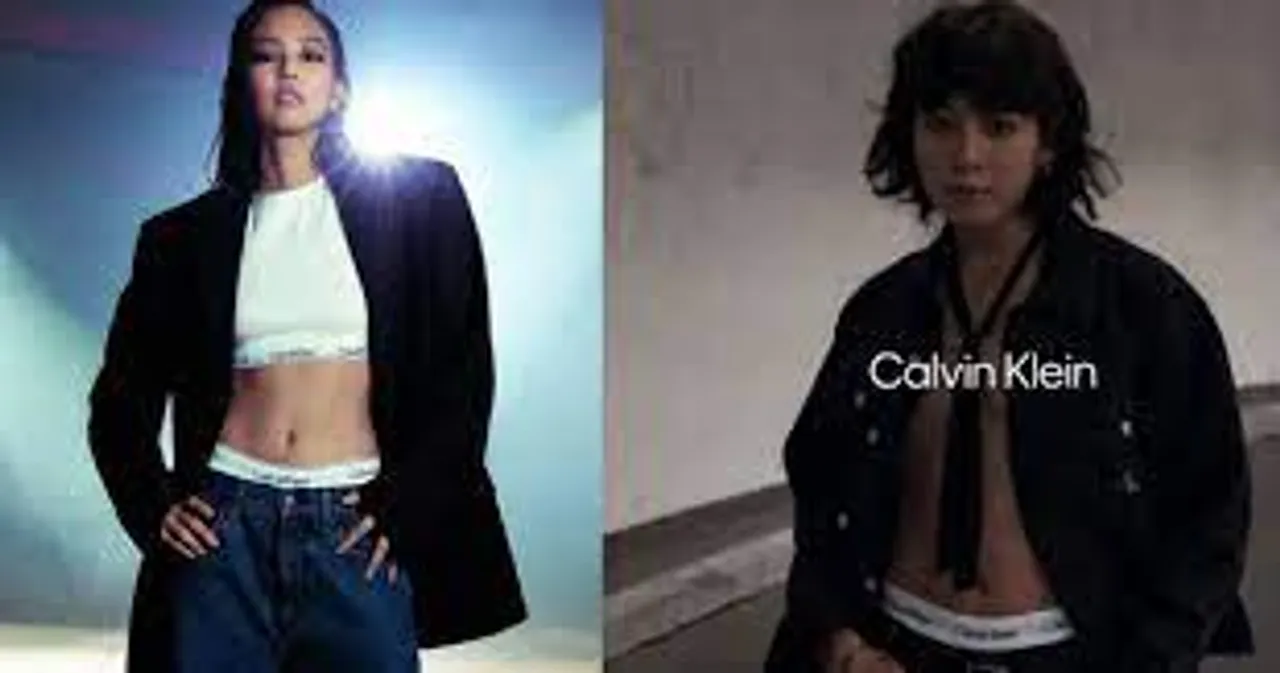 Korean pop sensation Jungkook has once again teamed up with the iconic fashion brand Calvin Klein — and the results are nothing short of stunning. In the latest Fall 2023 campaign, Jungkook showed a side of himself that left fans and netizens in shock.
ARMYs know Jungkook as BTS's golden maknae — a young star with impeccable singing, dancing, and rapping skills. Yet, every time he embarks on a solo project, he manages to leave fans astounded.
This Calvin Klein campaign is no exception. Fans were not prepared for the magnetic aura and the depth of his charisma unveiled in the campaign.
Earlier in March, Jungkook's role as global brand ambassador for Calvin Klein became evident when he rocked a steamy denim look, setting social media platforms ablaze. The campaign video and pictures did not take long to circulate, particularly on the popular Korean community site, TheQoo. Within a short span, the post garnered over 40,000 views and hundreds of comments — a testament to Jungkook's immense popularity and the campaign's instant hit status.
BLACKPINK's Jennie is reaching new heights and we are nothing but happy for her. The K-Pop star has proved she is here to not only showcase her extraordinary talent but also slay with her killer looks. As earlier this year, the singer announced her collaboration with Calvin Klein, and she became the face of the luxury brand; she has now taken a step ahead in leaving her fans mesmerised with her brand endorsement. The 27-year-old, clad from head to toe in CK, posed for a promotional clip for the brand and took her fans' breaths away with it.
Coming back, Jenie recently raised the hotness quotient as she slipped into CK's signature denim as se flaunted her s*xy bod on camera. In the latest promo for the brand, the Solo singer could be seen slipping into a blue denim jacket and a pair of matching jeans. She left the jacket unbuttoned to flaunt her white statement sports bra.
Reacting to her latest stills and clip, BLINKS have taken over Twitter by continuously trending JENNIE KIM. A Twitter user wrote, "She's a work of art," while another penned, "SHE ATE THIS UP."  A third one demanded a separate CK line with BLACKPINK and wrote, "Now that's a winning combination! They should do a BLACKCALVINPINK line!"
On May 10, it was the opening of the special pop-up store for the collection in Seoul. Unsurprisingly, Jennie absolutely shined with her visuals at the event.
Considering that both Jennie and Jungkook are ambassadors for Calvin Klein, it still didn't shock fans when the BTS singer was spotted at Jennie's Calvin Klein collection pop-up store in Seoul. As expected, the idol looked flawless as he was filmed by those attending.
In particular, while it wasn't an interaction, netizens couldn't believe that a video was posted that basically showed the two idols in the same frame. While Jennie was chatting and interacting with other guests, Jungkook was on the floor above, seemingly filming something.
While many are still hoping for a direct interaction, similar to BTS's V and BLACKPINK's Lisa, it is huge for many netizens.