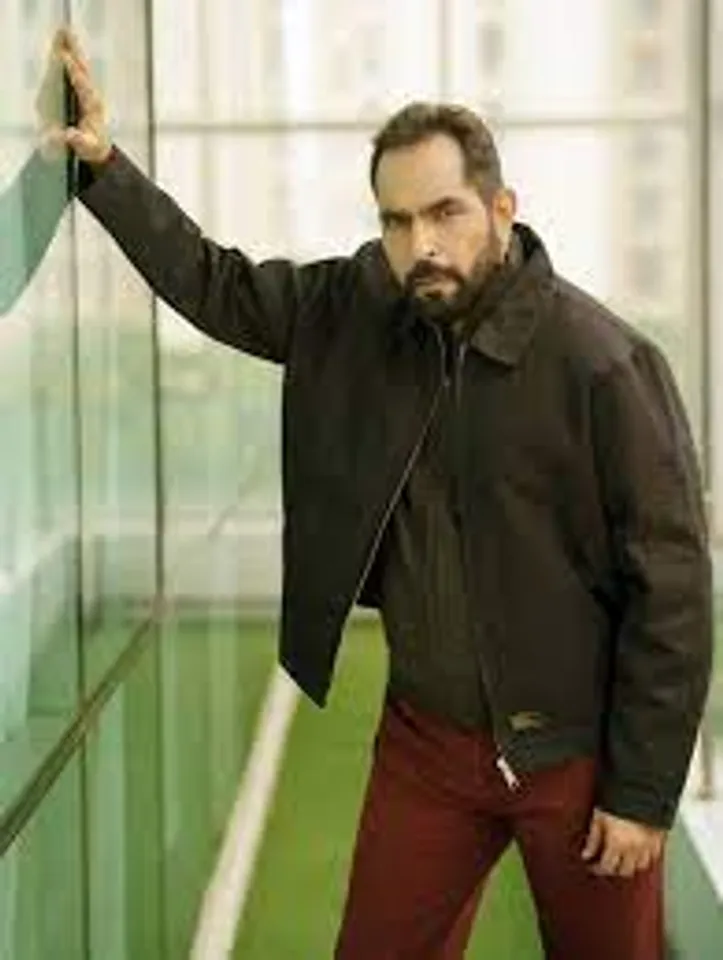 Crime series Aarya 3 is trending at No. 3 in Disney+ Hotstar's Top 10 in India category two weeks into its release all credit goes to stunning performances, compelling story & direction. We had an exclusive opportunity with one of the cast member of Aarya 3, Vishwajeet Pradhan who is playing character of Sampat. He opened up on his character, differences in OTT and other mediums & a lot more:
Finally Aarya Season 3 is here, are you excited to see your character Sampat again on screen or there is little bit of Dhak Dhak is still going on in your mind?
Dhak Dhak is very important! Jab Tak Dhak Dhak Hain Tab Tak Zinda Ho! (Till there is fear there is life). So yeah Dhak Dhak is very much there and I always want it to be like that cause that's what makes life worth living and yeah this season is powerpacked than season 1 & 2. When you bring a good story & good character there is excitement that how audience will like it or not. 
What new elements are there in Aarya season 3 especially in your character?
There are many new elements in this season but instead of talking about it here I'd like audience to watch it, realize & absorbe those elements. If I reveal those things here then the elements of unkown will goes out of it. The most pleasurable thing this time was that the shoot was done in post covid time unlike season 2 which was a little hectic with the rules & regulations. It was very much relaxing shoot without any tentions. 
In Aarya all the characters are exploring different nuances of life, what shades is Sampat exploring in third season?
Sampat is very committed to his work for people it might be a bad thing as he is into drugs, kidnapping & murders but for him it's his religion & Sampat has his own principals & desciplin to his work. Apart from this he has comic flavours too, it's not like over the top comedy but a touch of humour is hidden there. 
You have been exploring all the Entertainment mediums over the years be it Television, Films or OTT, what differences are there in terms of filmmaking or other processes?
There are both good & bad things, there was a lesser desciplin back then, actors used to come late on sets or production used to take longer duration. It used to take two years, three years or even five years which made actors lose interest in the project. Only good thing back then was the shift timings, it used to be normally like 8 hours but then Television started 12 hours shifts and gradually it increases to a lot. Nowadays, projects are more planned & accurate on timing part. 
Tell us more about your upcoming projects.
I'm working on a webseries now rest is still cooking and once we get into a state of readyness I will reveal everything (laughs).
Follow Ipopdiaries for more such exclusive content.