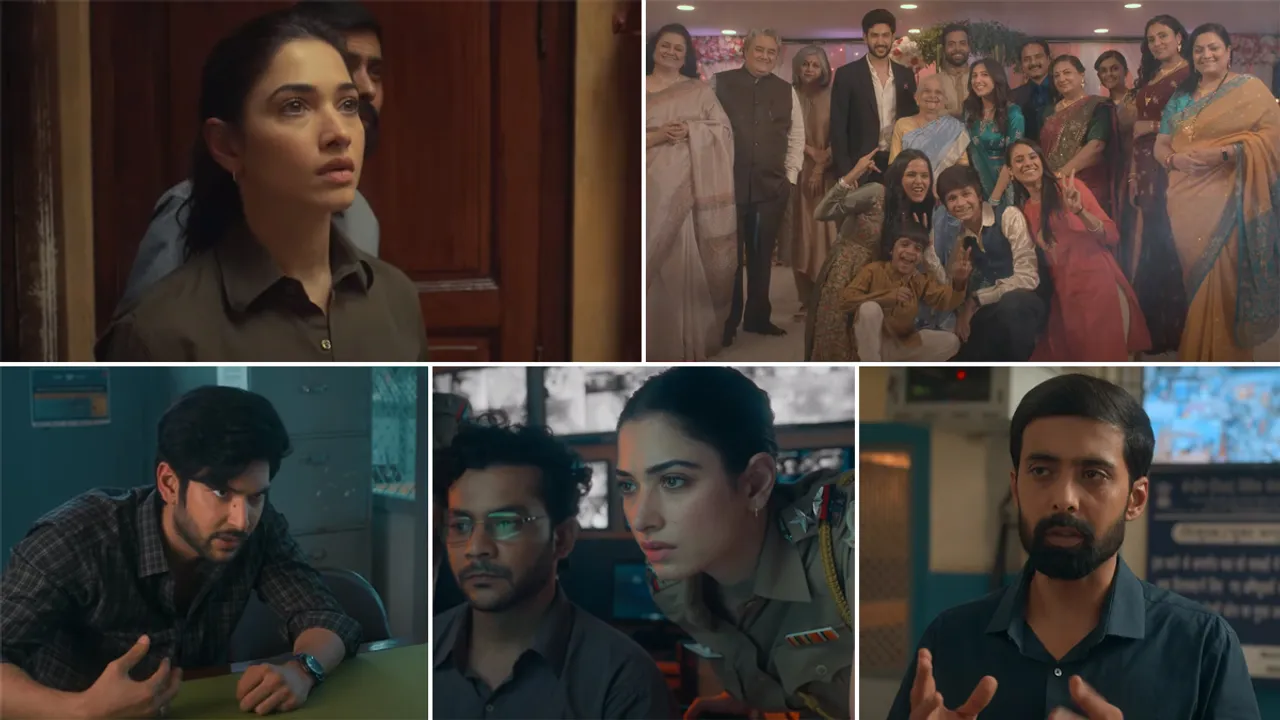 Tamannaah Bhatia, Abhishek Banerjee & Shivin Narang starrer Aakhri Sach is hopping on OTT World since its release on Disney+ Hotstar from 25th August. The crime show is inspired by Delhi's 2018 Burari Deaths Case that shook the nation. The makers have fictionalised it by adding a cop named Anya, played by Tamannaah. Anya is assigned to solve the case, which somewhat affects her state of mind. Viewers were expecting the streaming platform to drop all the episodes together. Sadly, they shocked everyone by releasing only one episode a week.
Meanwhile we had an exclusive opportunity to share a few words with the Director of Aakhri Sach, Robbie Grewal who has brought this captivating story to the world. Here's how he opened up on his experiences working on this project:
The intensity of this incident is very high that it hits our mental chord just like few of the scenes in trailer shows how Tamannahh reacts, in a deep shock, so how easy or difficult was it to showcase it on screen for you?
Since it was a real incident it was difficult to showcase it to be honest. When your dealing with sach an incident which has happened in the past where you know that a whole family has gone away, recreating an intriguing story like this has its own challenges.
Directors & writers often has some faces in their mind when they curate a story, how this works for you? and for Aakhri Sach was  Tamannaah always in your mind?
Casting works very differently with each story & content, in some cases it can be, like the people who are playing the character are already selected and then accordingly you write, in some cases you organically start the process of writing and while writing you get a feeling that this person should be play this character or something like that, so as I said it works differently for different stories. For aakhri search we didn't really had any face in mind before casting Tamannaah. When we were finished writing we were discussing the names and tamannaah's name came up and I literally jumped on it. The fact that she has done very big projects very big films but she never really did something like this kind of a role, that element really appeal to me & to showcase her talent and personality which surprises the audience is what I was looking for.
While creating content on OTT every filmmaker wants to be unique and stand out with adding some elements, do you consider these things while working on any project?
First and foremost as a storyteller I don't stand up to say something different if I do that then I'll be showcasing something which is driven by market forces like "kuch different banate hain ya fir kuch different kehate Hain." As a storyteller you have to keep your story in head and heart and present it like a story only, be it any genre Crime, Thriller or it could be love story too. Beyond that when you start writing it then you think of, are you ticking all the boxes, are you making sure that the audience will watch it or not whether it be any genre and I take care of this very organically every time even while doing Aakhri Sach.
For more such content and exclusive interviews,, Follow PopDiaries.