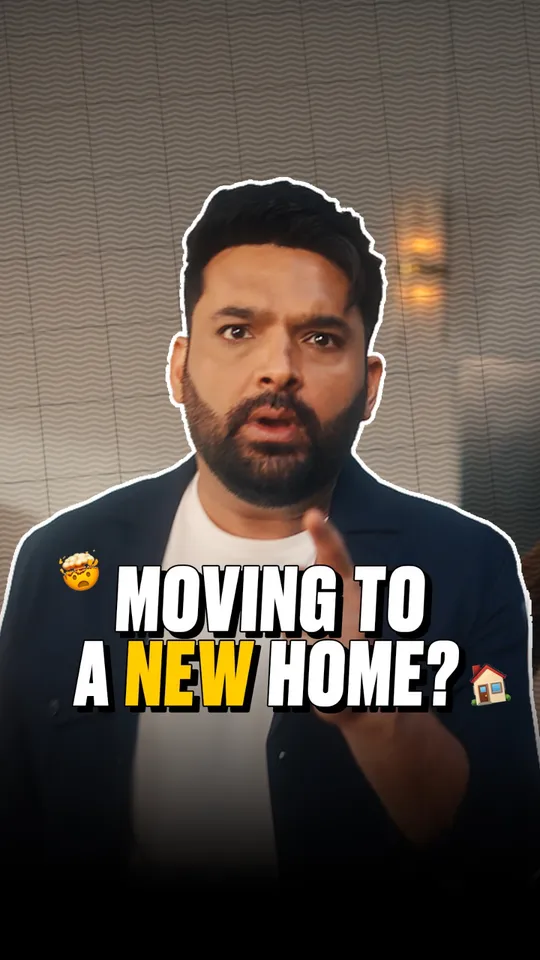 The news of Kapil Sharma moving home this Diwali has caught everyone's attention. But in a comic twist of events, Kapil Sharma let fans in on his new address, one that he's no stranger to—Netflix! India's favourite comedian and host is teaming up with Netflix to bring a fresh, new and an exciting comedy extravaganza to his fans around the world.
After a hiatus from television, Kapil and his entire gang are gearing up to leave you in stitches … with a full-blown show only on Netflix.
Joining Kapil, the laughter powerhouse Archana Puran Singh returns with fan-favourites Krushna Abhishek, Kiku Sharda and Rajiv Thakur, with many more surprises in store; staying true to what the host said, "Ghar Badla Hai, Parivaar Nahi (The house has changed but not the family)!"
Monika Shergill, Vice President, Content, Netflix India said, "Kapil Sharma is a huge entertainer whose legacy and comedy has made him a household name across India for many years. We're incredibly proud to further our partnership with him and bring the King of Indian Comedy, alongside his beloved and well-known castmates, to Netflix for an all-new comedy show. Kapil will continue to make India laugh and also entertain millions of his viewers globally now, from his new address—Netflix."
While not a standalone comedy special, the fresh new series promises double the laughter and heightened entertainment in every episode. The show vows to bring back the quirks and, most importantly, the incredible warmth that the Kapil family is known for.This announcement just made Diwali far brighter than any festive fireworks. Stay tuned for more updates as Kapil Sharma and Netflix redefine the meaning of family entertainment!

About Netflix:
Netflix is one of the world's leading entertainment services with over 247 million paid memberships in over 190 countries enjoying TV series, films and games across a wide variety of genres and languages. Members can play, pause and resume watching as much as they want, anytime, anywhere, and can change their plans at any time.