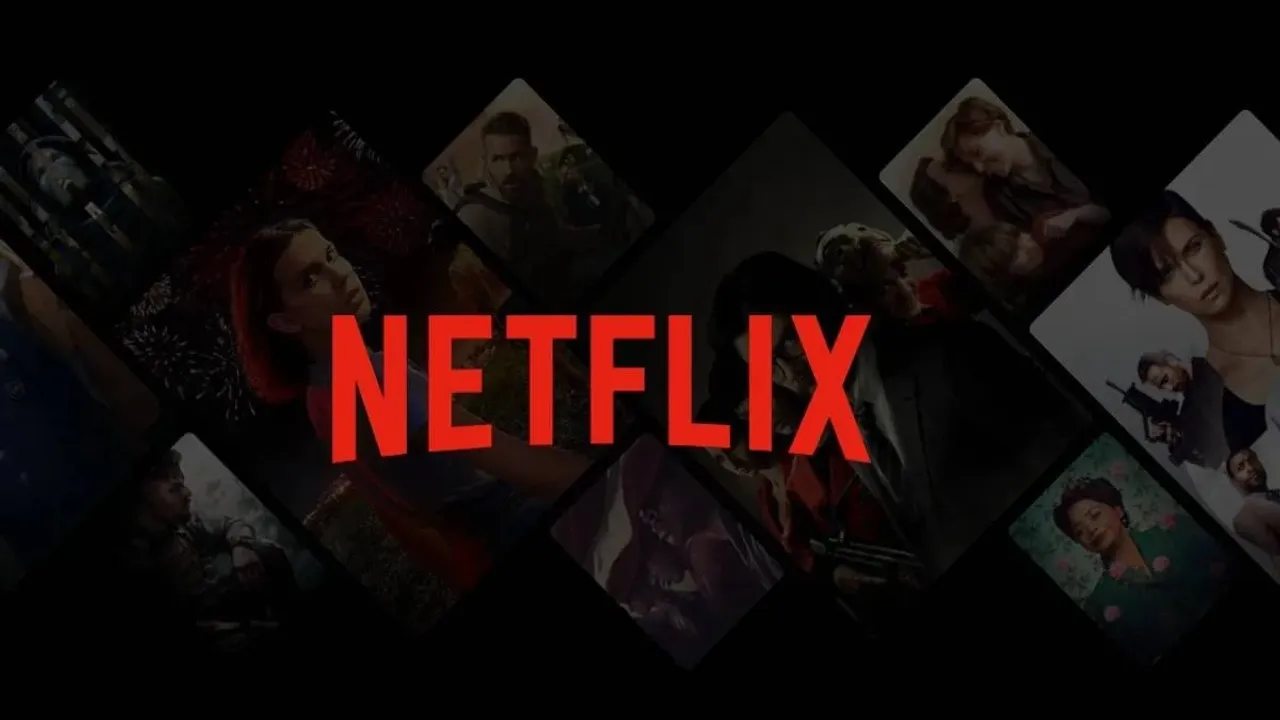 Diwali is all about the warmth of family, laughter, and celebrations. With a wide array of series and films suited for this Diwali season, Netflix has the ULTIMATE watch list for your family and friends. These titles, each with its unique take on the festival of lights, remind us of the importance of taking a moment and celebrating with our loved ones. Here's a list of titles perfect for enjoying with your family and friends while you indulge in your favourite foods, play card games, and have an absolutely 'noice' time.
Mismatched
Mismatched is a perfect family match for Diwali, offering a delightful dose of fun and entertainment. Directed by Akarsh Khurana and Nipun Dharmadhikari, this series follows the adorable journey of Dimple (Prajakta Koli), and Rishi (Rohit Saraf), as they navigate the world of dating, friendship, and a coding camp. It's like a sweet and spicy dish that tickles your taste buds with its heartwarming moments, making it an irresistible choice for your Diwali family watchlist.
Brooklyn Nine-Nine
Brooklyn Nine-Nine is like a big family get-together where every precinct member brings their unique flavour to every episode. With Andy Samberg, Joe Lo Truglio, Stephanie Beatriz, Melissa Fumero and Andre Braugher leading the charge of workplace shenanigans, this show is a delightful blend of humour and heart. It's the kind of series that transforms each Diwali celebration into a side-splitting and heartwarming adventure. Much like a lovable bunch of diverse family members, this show is the perfect choice for a festive family gathering filled with laughter.
The Office
Get ready for a Diwali dose of happiness and chaos in The Office. Steve Carell and Mindy Kaling lead this delightful Diwali episode, showcasing the humorous side of celebrating with different cultures. It's like watching your favourite coworkers throw the most disjointed and fun Diwali party ever! This one is a perfect choice to watch with your friends from work, delivering a light-hearted perspective on the beauty of unity in diversity.
Little Things
Little Things, starring Dhruv Sehgal and Mithila Palkar, is like a box of chocolates - each episode has a little something that leaves one with a sweet aftertaste. The show beautifully captures the simplicity of life made much more worthwhile when spending with loved ones, much like the warmth and joy of Diwali celebrations. It celebrates love, relationships, and the little things in life, making it an ideal choice for a mellow night with your partner.
Fronted by Masaba Gupta and her mother, Neena Gupta, Masaba Masaba combines fashion, family, and fun parties, giving us all ideas to throw a fun Diwali party. But beyond the glamour, the series, directed by Sonam Nair, delves into the tender relationship between a mother and a daughter. Their unbreakable bond, amid the challenges of the fashion world, mirrors the theme of unity, making this an ideal watch with your mum this Diwali.
Guns and Gulaabs
If you want a mixed bag of fun, witty one-liners, action and drama, make Guns and Gulaabs your top most Diwali watch. Directed by Raj and DK, the series beautifully highlights the theme of found family, reflecting the idea of celebrating Diwali with those who become like family, regardless of the circumstances under which they met. With the director duo's trademark genre mash, the series provides an enjoyable and entertaining friends and family experience. It's a reminder that the real magic of the festival lies in the connections we make, and Guns and Gulaabs delivers on this with delightful and fun twist.
Jawan - Uncut Version
Just as we wish the best moments with friends and family could go on, director Atlee presents the extended family cut of Jawan for our Diwali enjoyment. Featuring Shah Rukh Khan, Nayanthara, and Vijay Sethupathi, among others, this film gives you a complete entertainment package of love, emotions, humour and action delivering a captivating story that resonates with the values of unity and togetherness. Dive into this patriotic action packed world, where Shahrukh Khan promises you double the drama, making it the perfect pataka watch this Diwali. Gather your loved ones, embrace the spirit of Diwali, and experience the extended family edition of Jawan.
Friday Night Plan
Watch Friday Night Plan this Diwali featuring Babil Khan, Medha Rana, Amrith Jayan and Aadhya Anand, the ideal coming of age family film that's perfect for a fun evening with your siblings and cousins to remind you of all the crazy times that you have had with each other. With a delightful storyline, laughter, and memorable moments, this film is your recipe for a fun and feel-good Friday night to bring in the week-long celebration. Share this Diwali night in, enjoy some quality time, and let the light-hearted charm of this movie brighten your festivities.
Dream Girl 2
Brighten up your Diwali celebrations with the rib-tickling comedy Dream Girl 2. This hilarious sequel to the 2019 blockbuster brings back Ayushmann Khurrana as Karam, who once again dons the persona of Pooja, the voice that has the power to make men fall in love. So, gather your loved ones and embark on a rollercoaster ride of laughter, love, and emotions. With its stellar cast, catchy tunes, and a blend of humour an heartwarming moments, the film is the perfect Diwali watch that will leave you smiling long after the credits roll