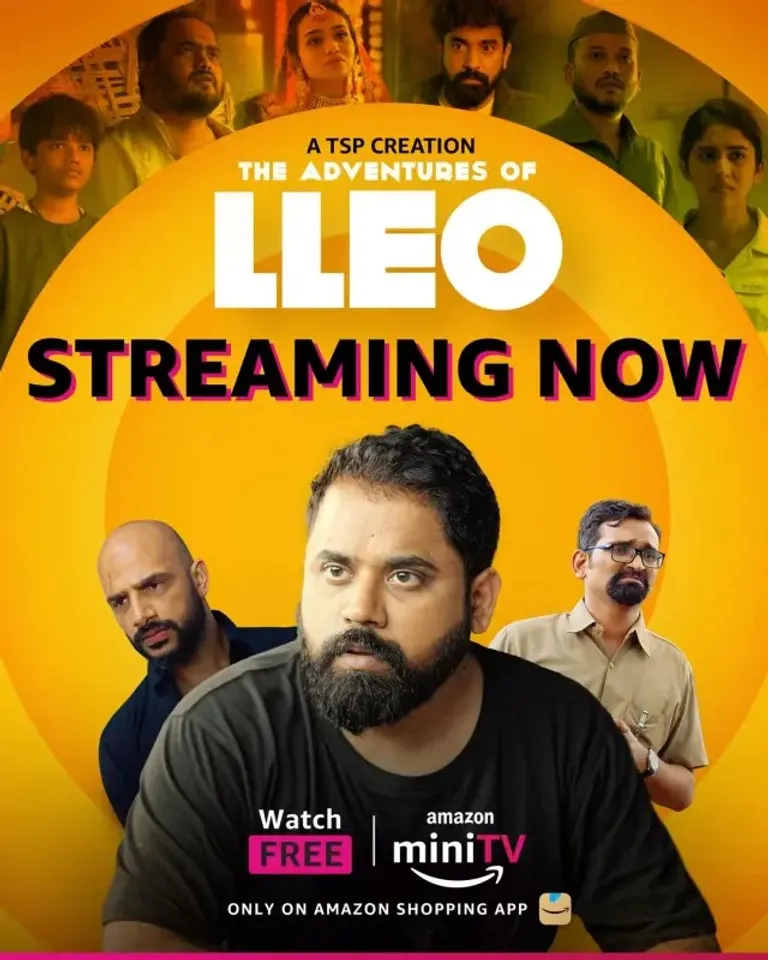 Amazon's free video streaming service called Amazon miniTV is back with The Adventures of Lleo, a comedy series that just debuted. The series is  full of chuckles and heart-melting moments. A beloved character spin-off from Permanent Roommates, the show is commended for its lighthearted approach to tackling cybercrime and its captivating storyline. The Adventures of Lleo chronicles the events that lead to Lleo losing all of his money and completely upending his wealthy lifestyle. The series, which stars Anandeshwar Dwivedi in the title role, is available for free streaming only on Amazon miniTV.
We had an exclusive interview opportunity with Anandeshwar Dwivedi and he expressed on how he delved into the Lleo's character and learnings from it.
If you had to create a majedaar bio for Lleo what would you say, describe him best from your personal point of view?
A Man who does not care about time in money, social filters and a person never thinks before saying anything. 
Adventures for others and adventures for Lleo; how do you think Lleo changes or creates a new perspective in the life of the viewers? 
One learning viewers can take from Leo is that he is always a very relaxed person despite of the adverse situations. He came from billionaire to a man who has nothing but still he kept his calm and achieved what he wanted to with that calmness. 
Every character leaves a mark on you so what has this journey taught you as an actor?
Don't waste your food! 
With the divorce platform of media coming up the competition has also become fears do you think there is a way to meet that and be at the top of the game?
If you compete with others you will always end up living a stressful life. I never believe that competing with others is an option, competing with yourself is the best option. You can analyse how was your last performance and how can you make it better in your next one. Following this you can get better opportunities and the desired audience I personally feel competing with others is very self destructive thing especially in this field. 
The last question is if you turn the time and re-live these moments, what part of this journey would you relieve again it could be a scene as well from Lleo?
The scene where the family is living under a flyover in Mumbai. And there was a pretty chill weather that day which typically unlike Mumbai. I really want to relive that fun shooting day.