Some countries consider K-Pop controversial, but is it enough to ban the music genre?
 An article headlined "Jamaica Becomes The First Country To Make K-Pop Illegal" was published in 2018. It claimed that the Caribbean country of Jamaica came to the decision to ban Korean pop music "after several months of discussion."
The "news" spread across social media platforms, such as Twitter, Reddit, and Facebook. Many netizens applauded Jamaica for banning the music genre, while some K-Pop fans expressed concern.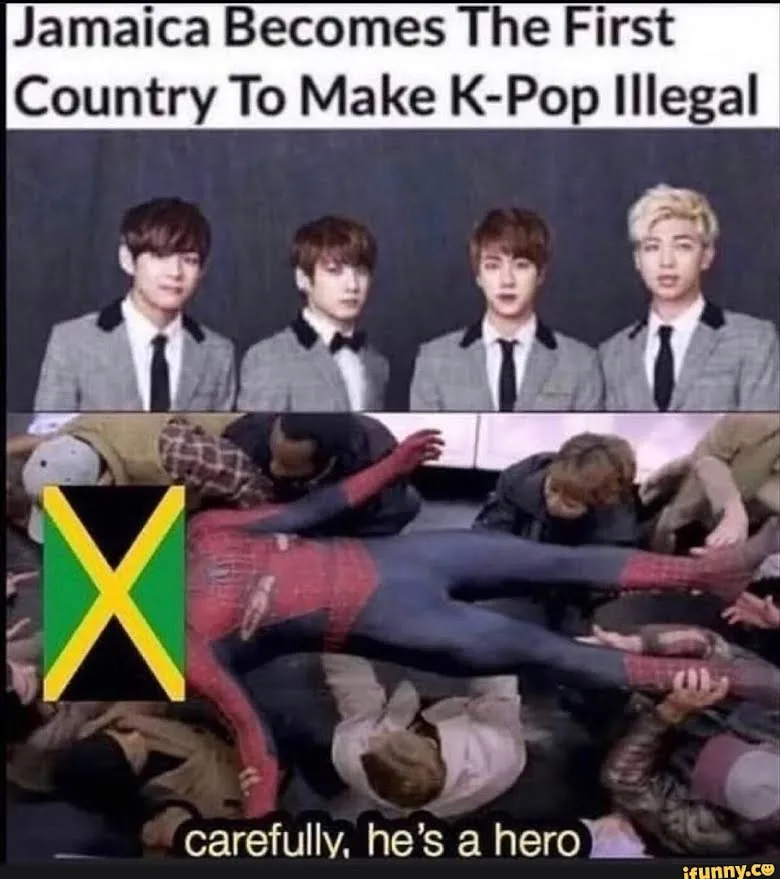 Yet, this "news article" was originally published on the website 8satire.com (also known as 8sh*t), which is clear from its name that it is a satire-based site like TheOnion. If you look further on the website, there is even a disclaimer that its stories are fictional.
While Jamaica is well-known for its world-renowned genre of music, Reggae, Jamaicans also enjoy music from various genres, including K-Pop. Previously, The Jamaican Observer reported that young Jamaicans show increasing love and interest in K-Pop and Korean culture.
Despite South Korea being approximately 13,473 km away from Jamaica, the K-pop wave has breached Jamaican shores. Last September the Embassy of the Republic of Korea in Jamaica hosted its annual K-Lovers' Party and Talent Competition and its inaugural Korean Language Speech Competition. The events were well-attended by young Jamaicans who openly expressed their love for Korean culture by singing along to popular K-pop tracks in the Korean language, dancing to the music, and participating in the two competitions. It was surprising to see the display of talent, particularly because there are not many places to learn Hangul, the Korean language, in Jamaica. The events represented the growing interest in Korean culture among the Jamaican youth. — The Jamaican Observer
There's a growing community of K-Pop in Jamaica, with fans doing random dance plays and more events.