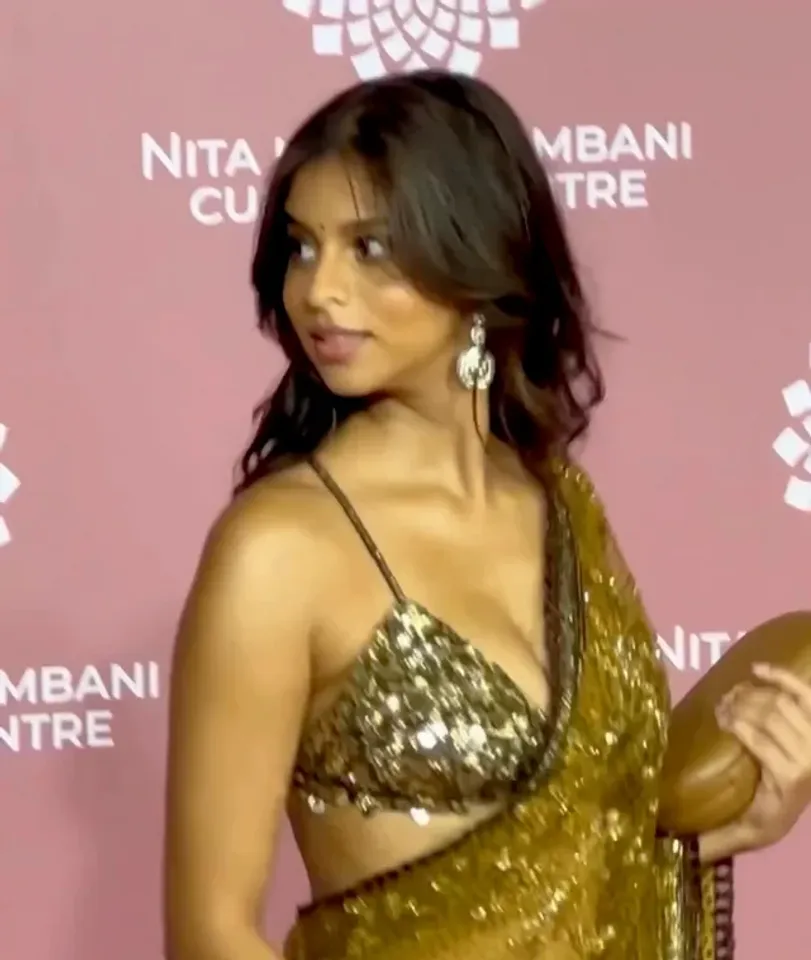 Suhana Khan is gearing up for the release of her Netflix film, The Archies. But before the Zoya Akhtar directorial drops in December, Suhana has been spotted at various events – from brand promotions alongside Kareena Kapoor and Kiara Advani to book launches. During a recent India Today event, Suhaha was called on stage, where she spoke about herself and her role in her first film. Soon, a clip from the interaction made its way to Reddit, where many reacted to Suhana's style of speaking, and her accent in particular.
Sharing the video, a Reddit user wrote, "Suhana Khan is so articulate with a real accent unlike other starkids. No wonder she is SRK's (Shah Rukh Khan's) daughter. Discuss." Reacting to it, a person said, "Now Speaking like a normal person is truly something to strive towards." Another one said, 'I'm afraid to be excited about her because the last nepo kid that gave me hope and excitement before debut was Sara Ali Khan and we all know what happened."
Some did not see why Suhana was any different from other starkids. "How is she any more articulate than others? She sounds just the same," wrote one. Another said, "Other The Archie kids were also brought to the stage and they were equally articulate, relax this isn't something special." Someone commented, "The bar is so low." One also joked, "The anchor speaks better than Suhana. Suhana is speaking like a college student."
A few also supported Suhana. Defending her, one wrote, "I would reserve my judgement till I see her perform on screen on her acting abilities." Another said, "I like the fact she said she is not yet confident and still in learning phase. I mean she doesn't look overconfident and arrogant like other starkids."