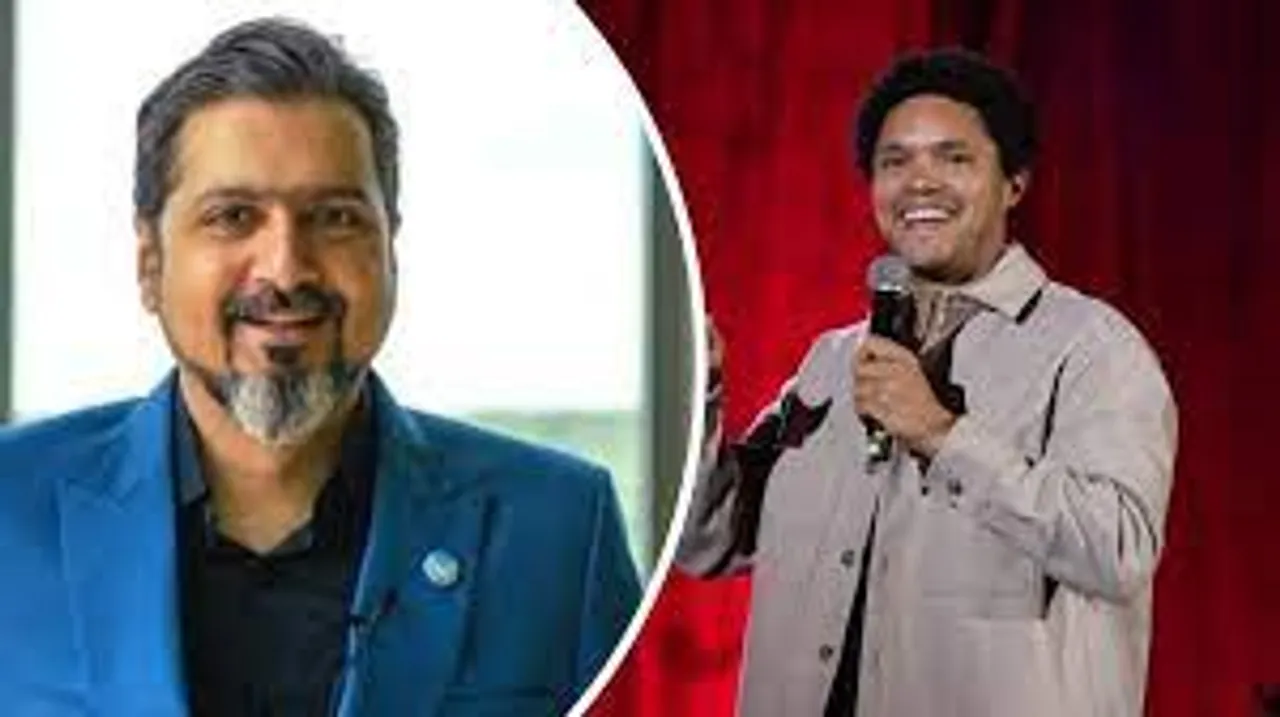 Three time Grammy award winner and renowned musician Ricky Kej on Wednesday hit out at comedian Trevor Noah over his cancelled Bengaluru shows, calling him "irresponsible" for not carrying out a soundcheck in advance.
Kej wrote in an extensive social media post that Noah would have tested out his microphone and given specifications for his preferences "if he really bothered" about his fans. "I am sure he does that at other prestigious venues all over the world, and I am shocked to realize he did not bother to do this in Bengaluru. This is the artists responsibility," he said.
He also gave examples of multiple other artists - Deep Purple, Pink Floyd, Beyonce, Black Eyed Peas, Iron Maiden, Bryan Adams, Metallica, Symphony Orchestras and Russel Peters - who have successfully performed shows in the Karnataka capital, posting that Greek composer and pianist Yanni had performed at the same venue as Noah in 2014.
"The sound and experience was fantastic, because Yanni worked with everyone involved to deliver a spectacular concert. Yanni cared about his fans," Kej wrote. He further criticized Noah for attributing the incident to India as a whole, saying it was "in very bad taste".
 "This is definitely a case of terrible event management, but more importantly a very complacent and irresponsible artist with a complete disregard for his paying fans (and India).. who blames everyone and everything but himself," Kej shared in the post.
While I do agree that there were many Event Management related problems in the Bengaluru show for @Trevornoah .. there is something known as a "Soundcheck" and "Venue recce" that every responsible and caring artist caries out before a show.
If Trevor Noah really bothered about… https://t.co/uzhjGyLcya

— Ricky Kej (@rickykej) October 4, 2023
He was reacting to Noah's farewell post to India, in which he said his story in Bengaluru was not over yet and that he will come back and make sure that "next time…it's the best show ever. "
"India. What an experience it was coming and performing in your country for the first time. Thank you for sharing your rich history, your delicious cuisine and your fantastic arguments with me. Thank you to everyone who came out to the shows in Delhi and Mumbai because you made it truly unforgettable. Bangalore, our story isn't done, I'll be back and next time we'll make sure it's the best show ever," Noah had shared in his post.