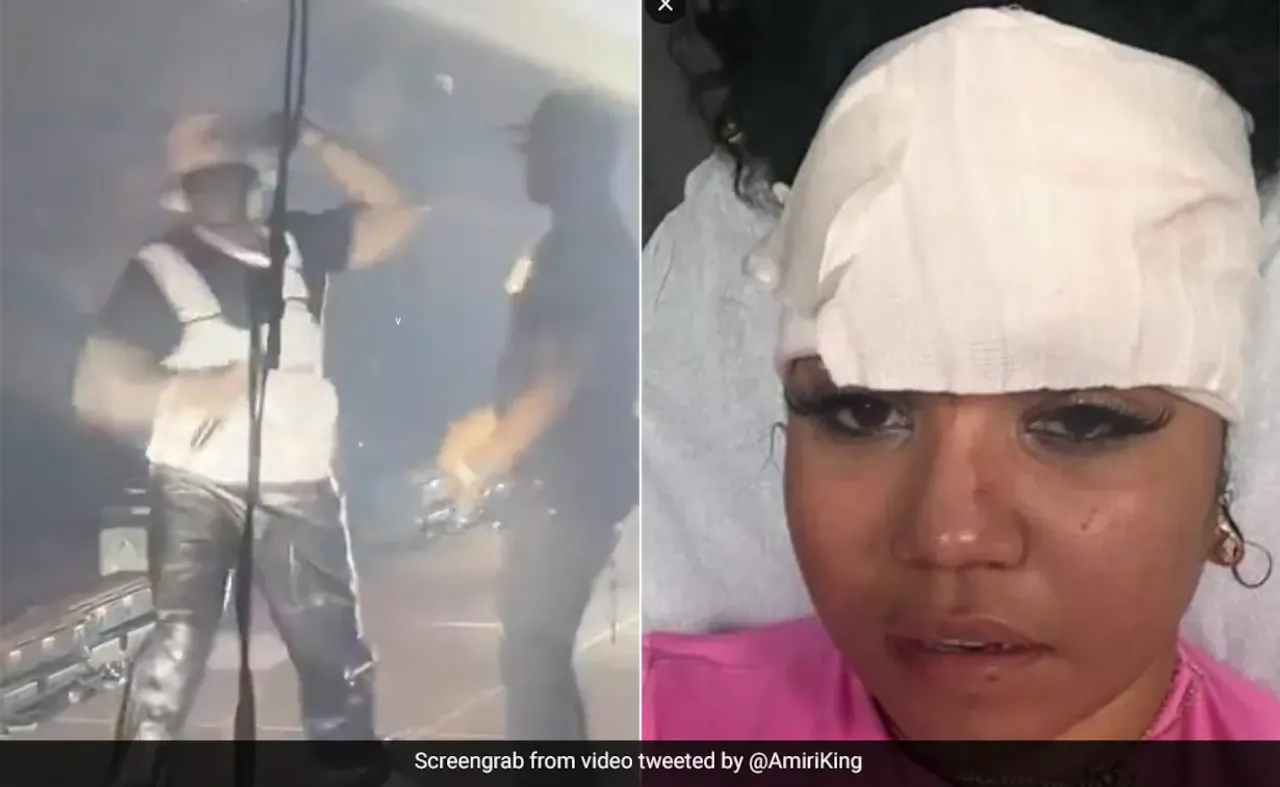 American rapper 50 Cent threw a broken microphone into the audience during his concert in Los Angeles on Wednesday, which left one female fan with a head injury.
 The video footage of the moment that is going viral on social media shows the rapper taking the mic and launching it into the crowd, but the video does not show where the device landed.
According to the Page Six, the mic hit Bryhana Monegain, who is a host at radio station Power 106.
Mr Monegain said the impact was right on her forehead, leading to a gruesome injury.
According to TMZ, Bryhana Monegain filed a police report Wednesday night, and 50 Cent is now a suspect in a criminal felony battery.
The rapper hit the stage at Crypto.com Arena Wednesday night as part of his "Final Lap" tour 2023, and, during the performance, he was handed several mics that didn't work, which was clearly triggering, reported the news portal.
 Listen to the latest songs, only on JioSaavn.com There are multiple videos of the same event available on the internet, which show that the rapper had gotten two non-functional microphones one by one; the first one he dropped at the edge of the stage. But when he received another microphone that also experienced technical difficulties, it made him furious, and he threw it away, accidentally hitting Bryhana Monegain in the crowd.
 Rapper 50 Cent, whose real name is Curtis James Jackson III, is an American rapper, songwriter, actor, producer, and entrepreneur. He rose to prominence in the early 2000s with his debut album, "Get Rich or Die Tryin'," which was released in 2003. The album's success, featuring hit singles like "In da Club," propelled him to mainstream fame and established him as one of the most prominent figures in the hip-hop industry at that time.