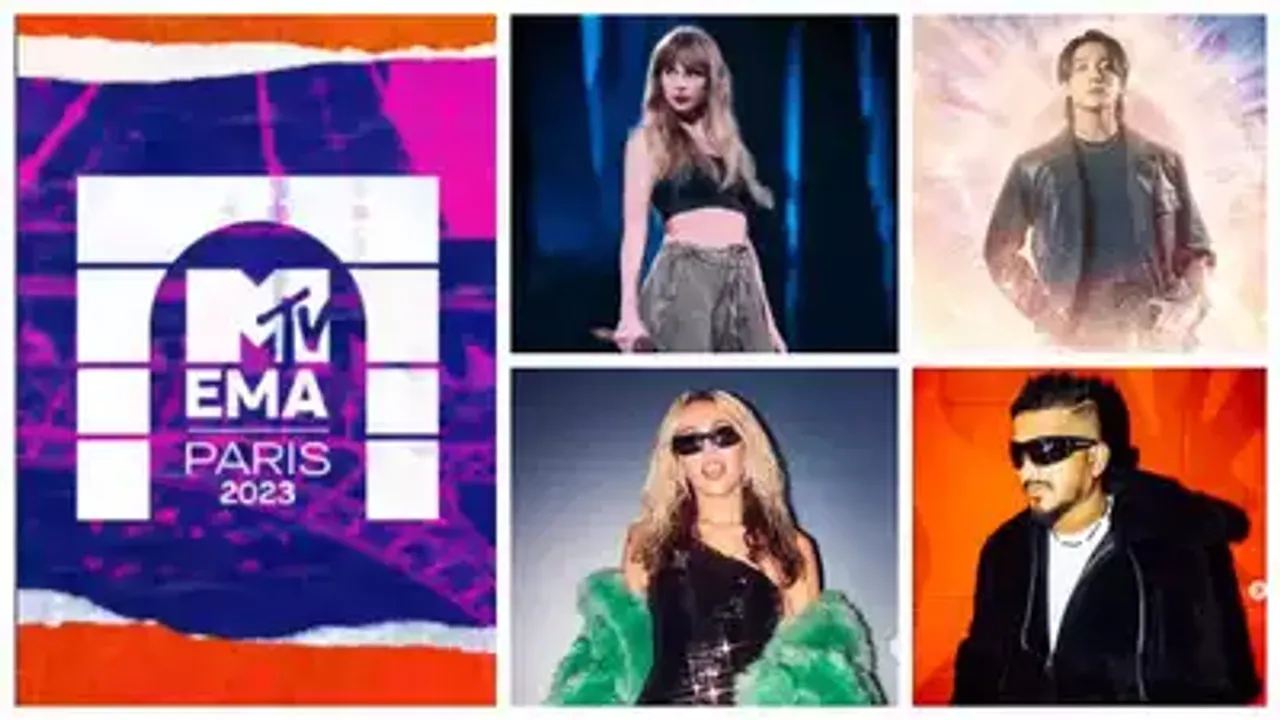 The 2023 MTV Europe Music Awards (EMAs) are just around the corner, and once more, K-pop artists have seized the spotlight. Scheduled for November 5 in Paris, these nominations underscore an interesting shift in worldwide music preferences towards the Korean Wave.
Stray Kids Hands down! 🤗 Did you not see the incredible performance at the VMAs!? SKZ world domination ❤️ Time named them the next generation leaders 💪 Also comeback in November let's goo 🤘❤️😄 #StrayKids pic.twitter.com/FbNTqLHYNF

— Samantha (@Taurenhunter123) October 6, 2023
While BTS as a group has consistently secured its spot at international awards, this time it's time for soloist Jeon Jungkook who has three nominations. His chart-topping track "Seven" featuring Latto has earned him nominations in the "Best Song", "Biggest Fans" and the "Best K-Pop" categories.
Tomorrow X Together (TXT)  has secured nominations in three noteworthy categories: "Best Group," "Best Push Artist," and "Best K-Pop." These nominations serve as further evidence of the group's swiftly expanding global influence.
Just making their debut a year back, NewJeans is making a name for themselves as one of the standout acts. Their nominations in the "Best Group" and "Best K-Pop" categories underline their distinct charm and the refreshing energy in the world of K-Pop.
Another group from HYBE Entertainment - SEVENTEEN - has garnered two nominations, one for "Best Group" and another for "Best K-Pop". Renowned for their self-produced music and intricate choreography, the group has surely garnered international admiration.
Known for their cutting-edge concept and futuristic music, aespa has made a global impact by securing a nomination in the "Best Group" category. Their innovative fusion of virtual and real elements places them at the forefront of K-Pop's next-generation transformation.
Amid talks of disbandment, Blinks have something to cheer for as BLACKPINK got nominated in the "Biggest Fans" category. Their impact extends more than music as they are known worldwide as fashion icons.
Another 4th gen group making it to the nominations is Stray Kids who are known for their unbridled energy and rebellious anthems. Their nomination in the "Best K-Pop" category shows their talent through relatable lyrics and dynamic performances.
While the group FIFTY FIFTY and their agency are not on good terms, the girls have their debut nomination at the EMAs. The rookie group had a good year with their chart-topping hit "Cupid."
TREASURE stands as South Korea's sole nominee in the "Best Asia Act" category. Their music which has catchy hooks and poignant lyrics, strikes a chord with fans.
Taylor Swift has topped the list with the most amount of nods namely seven, followed by Olivia Rodrigo and SZA who have six. Doja Cat, Maneskin, Miley Cyrus, and Nicki Minaj are next in line with four nominations each. The list for the 2023 EMAs has 26 artists who are nominated for the first time ever. A new category titled Best Afrobeats has been added.
The awards ceremony will be held at Paris Nord Villepinte and will be broadcast live on MTV in more than 150 countries on November 5, 2023. Voting for all categories is open and will remain till October 31. Fans can vote for their favorite artists on the EMAs website.