In the era where phones are our best friend, watching and consuming content has become the most convenient post the launch of OTT platforms. The biggest plyers being Altbalaji and ZEE5 who've been pumping out the best of content pieces according to the demand of the viewers.
The latest show Dark 7 white being on everyone's wishlist, and if you've not seen the show yet here are 5 reasons why you must and why the netizens can't stop their praises for the show
1) A Political Thriller That HITS The Right Chord Of Tension:
The show is loaded with unexpected twists and revelations which keep the audience wondering what the next step of the character might be and the dialogues will play with your minds too!
2) An Ensemble Cast Of Pure Talent:
Even a great storyline could be a great disaster if the star cast isn't picked carefully as an actor makes a huge difference and impact on the overall success or downfall of the show. The makers have chosen the starcast carefully and the character portrayal by each actor has won our hearts.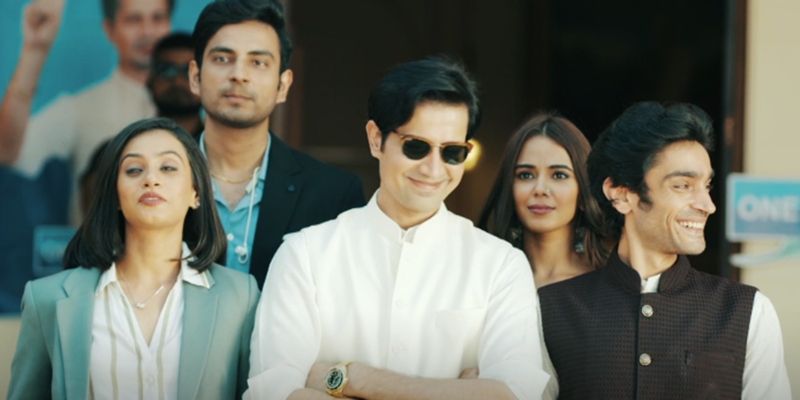 3) Sumeet Vyas Is Icing On The Cake Of This Thrilling Ride:
Sumeet Vyas gave an outstanding performance in the show and the way his character has ruled minds is pheonomenal. No one apart from this experienced actor would've pulled the role off so seamlessly.
4) A Look Into The Political Web Of Relationships:
The way the director has given an in-depth knowledge about the political web of relationships is something we can highly relate to. Taking the lesser travelled road with an unknown result of the results, Dark 7 White plays the game perfectly.
5) Fine Narrative & Direction:
Just as actors are important to make any show or a film a blockbuster success, the direction is of utmost importance too and both are interdependent on each other. Director Sattwik Mohanty has done a fantastic job in giving this beautiful cast the perfect direction.
The show is exclusively available on Altbalaji and ZEE5. Enjoy this pheonomenal show right away!