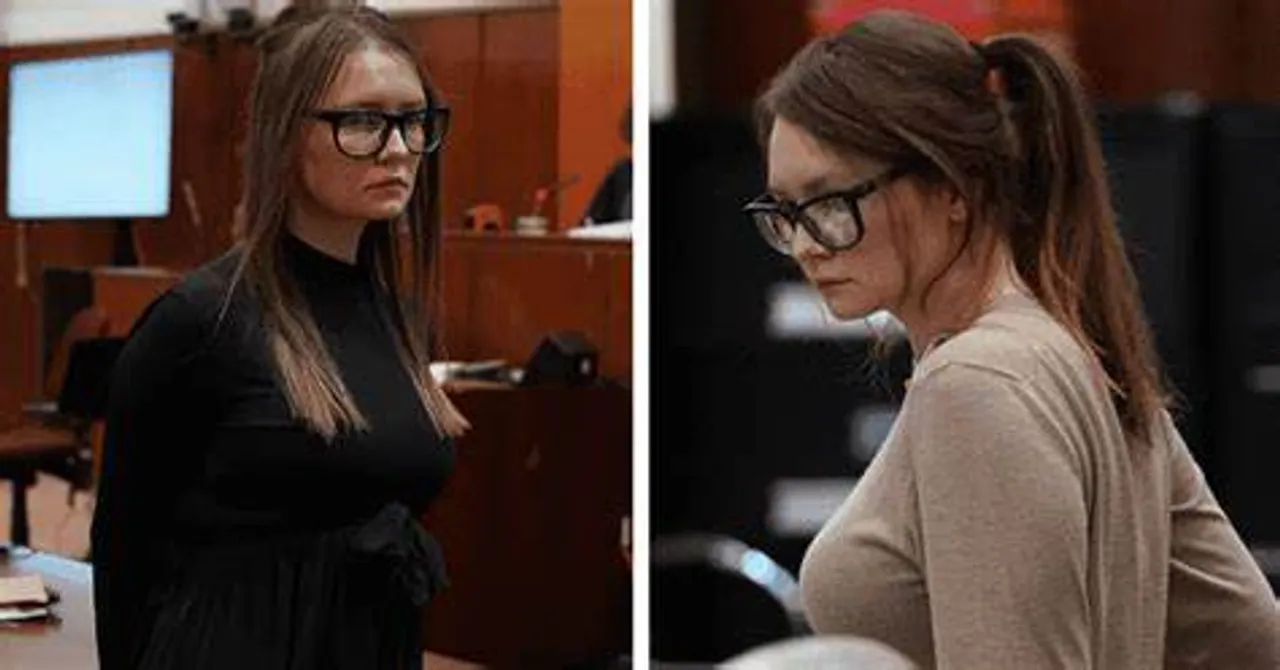 In a turn of events that seems straight out of a Hollywood movie, Anna Sorokin, also known as the "Fake German Heiress," has taken a surprising leap into the music industry. Despite being under house arrest, the notorious figure has released a new song titled 'What the Hell,' leaving many intrigued by her unexpected venture.
Unveiling a Musical Talent
Anna Sorokin initially gained infamy for posing as a wealthy German heiress and leeching off New York City's elite, establishing herself as a prominent socialite. Her lavish lifestyle came crashing down when she was convicted of multiple charges, including theft, grand larceny, and attempted grand larceny, resulting in her imprisonment. While serving her sentence under house arrest, the Fake German Heiress decided to explore her artistic side and share her emotions through music. 'What the Hell' marks her debut song, unveiling her hidden talent for songwriting and performing.
The Song's Theme
'What the Hell' serves as a platform for Anna Sorokin to express her personal experiences and reflections during her rise and fall. The lyrics delve into her questionable decisions, the consequences she faced, and the challenges she encountered along the way. It is an introspective piece that offers a glimpse into the mind of the enigmatic figure.
Musical Style and Collaborations
The song 'What the Hell' is a catchy pop tune infused with elements of hip-hop and electrifying beats. Anna Sorokin surprises listeners with her vocals, displaying a surprising range and melodic prowess. While it remains unclear whether she seeks a long-term music career, her collaboration with accomplished producers and musicians in creating this track demonstrates her commitment to delivering quality music.
Artistic Expression and Redemption
Music has always been a powerful medium for artists to express their emotions and experiences. For Anna Sorokin, this  song provides her with an opportunity to convey her story, share her perspective, and ultimately seek redemption. Despite the controversies surrounding her past, 'What the Hell' could potentially serve as a vessel for her personal growth and transformation.
Reception and Controversy
As news of Anna Sorokin's unexpected musical venture spreads, opinions are divided. Some question the sincerity of her artistic pursuits, accusing her of attempting to capitalize on her infamy. Others are genuinely intrigued and interested in exploring the musical talent she brings forth. 
Anna Sorokin's release of 'What the Hell' while under house arrest adds yet another twist to her already captivating story. Whether she continues to pursue  music or not, this unexpected endeavor showcases her resilience and creativity as she seeks to redefine herself beyond her controversial past. As listeners ponder the authenticity of her artistic expression, it is undeniable that Anna Sorokin has successfully left her mark, proving that even under confinement, the creative spirit knows no bounds.