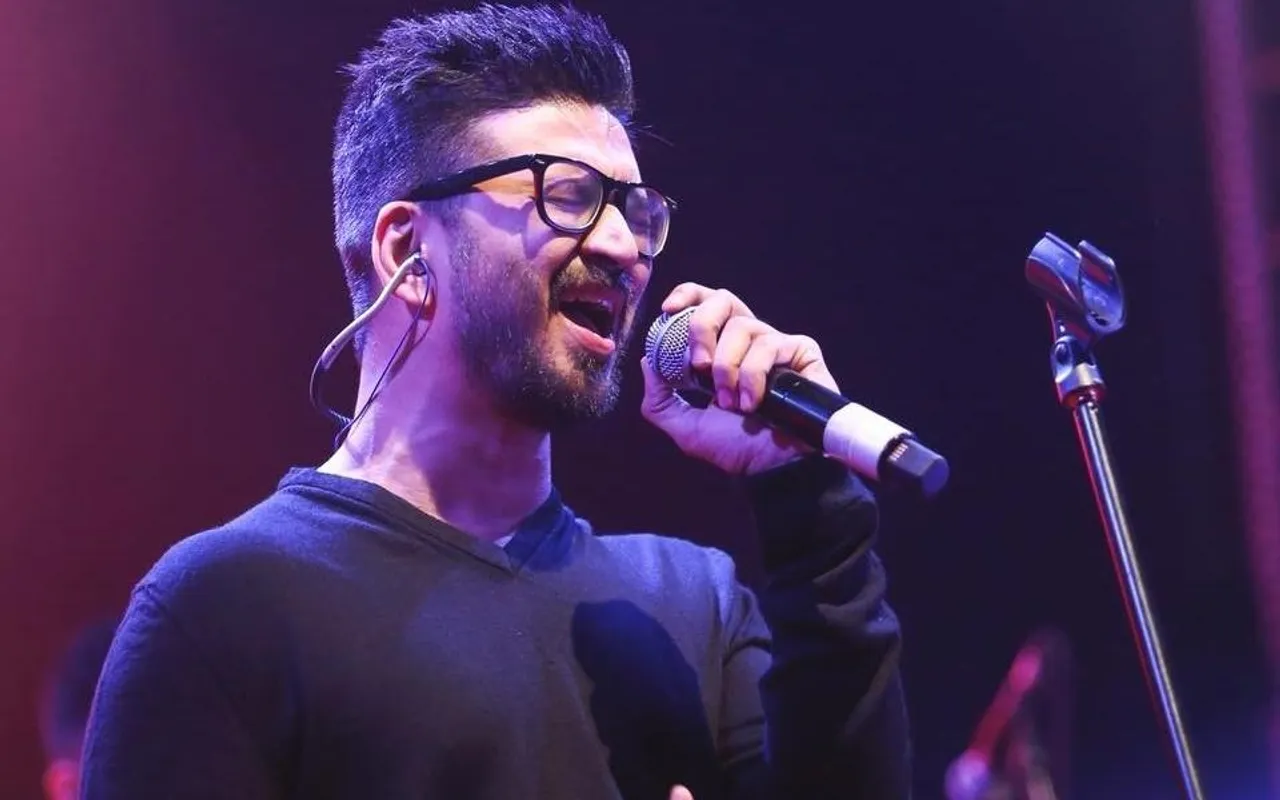 After much wait and anticipation, National Award Winning Music Composer and Singer Amit Trivedi has finally dropped his new album titled 'Songs of Trance 2 (SOT 2)', post the success of his previous album 'Songs of Trance' which was released in 2020.
Out now on the musician's independent label, Amit Trivedi Azaad, 'Songs of Trance 2' (SOT 2) album has a total of six songs named 'Jhoome Nain', 'Puttha Paasa', 'Bairi Birha', 'Shariyat-E-Dil', 'Fursat' and 'Jhumme Raat'.  
Each song is unique in its own, 'Jhoome Nain' is an uplifting and euphoric love song with rolling basslines and electronic deep house vibes, on the other hand, the second song from the album 'Puttha Paasa' is an anti-love anthem offering Punjabi-electronic fusion with a heavy bassline that challenges conventional notions of love. Speaking of its third song titled 'Bairi Birha', it's a groovy electro number that narrates a story of longing and miscommunication. 'Songs of Trance 2' fourth song 'Shariyat-E-Dil' is one of a kind Ghazal-trance fusion that celebrates the idea that love knows no limits. The album's Fifth song 'Fursat' is an an Indian classical-electro fusion celebrating love and companionship in a groovy, easy-listening composition. Lastly, the sixth song titled 'Jhumme Raat' is set against a spooky, electro backdrop and paints a haunting tale of a chance encounter. 
Having been one of the most awaited musical releases of the year,  for 'Songs of Trance 2' Amit Trivedi has collaborated with diverse talents, infusing each composition with depth.
Offering captivating rhythms and ethereal melodies, 'Songs of Trance 2' yet again encapsulates Amit Trivedi's musical mastery. Blurring boundaries between genres and blending traditional and contemporary sounds to create music which is one of a kind seems to make Amit Trivedi an audiences' favourite. 
Sharing the album on his social media handle, "Amit Trivedi wroteA thousand different avatars, wrapped into one electronica album. SONGS OF TRANCE 2 FROM THE MIND OF AMIT TRIVEDI Out now!! "

Talking about the 'Songs of Trance 2' album, Amit Trivedi said, "With 'Songs of Trance 2', I've tried to surprise my fans yet again. It was truly wonderful collaborating with like-minded artists to bring out the best of all genres in this album right from ghazal trance to deep house vibes and so much more. I'm confident that audiences will like it and enjoy the album. I'm looking forward to seeing everyone's response."
Out now on various streaming platforms, 'Songs of Trance 2' is available on Amit Trivedi Azaad's YouTube page.