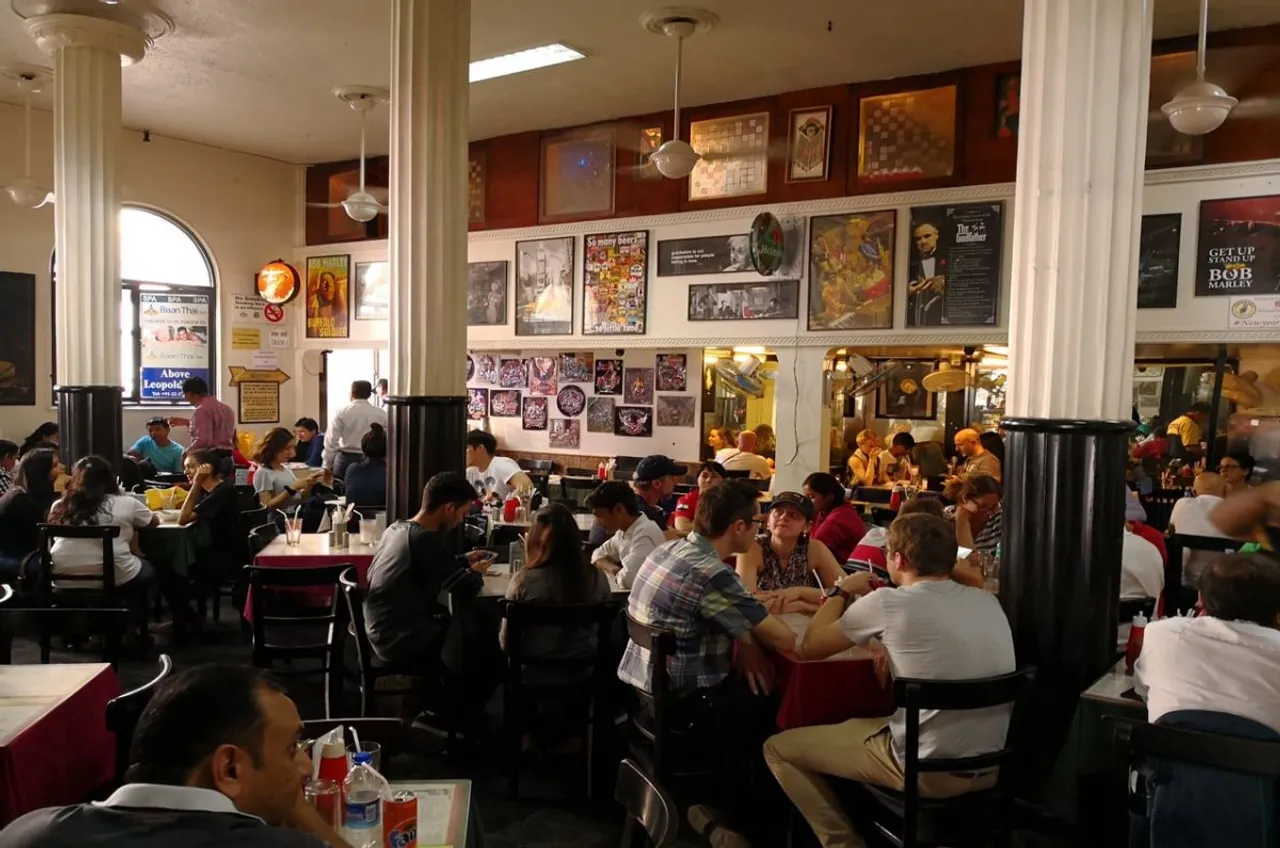 Step into the world of one of Mumbai's most legendary establishments - a hotel that has stood the test of time for over eight decades, captivating not only the public but also esteemed politicians and authorities. With a rich history and a captivating ambiance, this iconic restaurant has become a symbol of Mumbai's vibrant culinary landscape.
A Historical Haven
Nestled in the heart of Mumbai, this historical hotel exudes an air of sophistication and timeless charm. Its doors first opened in 1934, promising an exceptional dining experience to all who entered. From its humble beginnings, this establishment has continuously evolved, preserving its age-old traditions while also adapting to meet the changing tastes of its clientele.
A Palate-Pleasing Culinary Journey
Drawing on Mumbai's diverse culinary influences, the hotel's menu boasts an impressive array of delectable dishes. From traditional Indian fare to international delicacies, the restaurant's commitment to quality and excellence is evident in every bite. Patrons can savor the flavors of meticulously spiced curries, succulent kebabs, and fragrant biryanis while also indulging in sumptuous European-inspired creations.
A Magnet for Distinguished Guests
It comes as no surprise that this renowned hotel has become a favorite haunt for politicians and authorities. Their visits serve as a testament to the establishment's exceptional food, gracious service, and ambiance that strikes the perfect balance between sophistication and warmth. Over the years, numerous notable figures have graced its halls, further enhancing its illustrious reputation.
The Timeless Charm
Beyond the culinary delights, what sets this hotel apart is its ability to transport guests back to a bygone era. Each corner of the establishment is adorned with tasteful decor, evoking a sense of nostalgia and classic elegance. From the charming vintage photographs lining the walls to the carefully curated music playing softly in the background, this hotel encapsulates a romanticized image of Mumbai's past.
Preserving Tradition, Embracing the Future
While committed to preserving the traditions that have made it an institution, the hotel also embraces modernity. It has seamlessly incorporated technological innovations to enhance the dining experience, ensuring guests enjoy impeccable service in a contemporary setting. It stands as a testament to Mumbai's ability to blend heritage with progress, catering to the evolving preferences of its discerning clientele. 
The legendary Mumbai hotel, with its 87-year-old restaurant, remains an enduring testament to the city's rich culinary heritage. Inviting patrons to embark on a gastronomic journey and bask in the elegance of a bygone era, this establishment's unwavering commitment to excellence has made it a favorite among politicians, authorities, and discerning diners alike. With each visit, guests are immersed in a timeless experience that truly captures the essence of Mumbai's vibrant culinary scene.