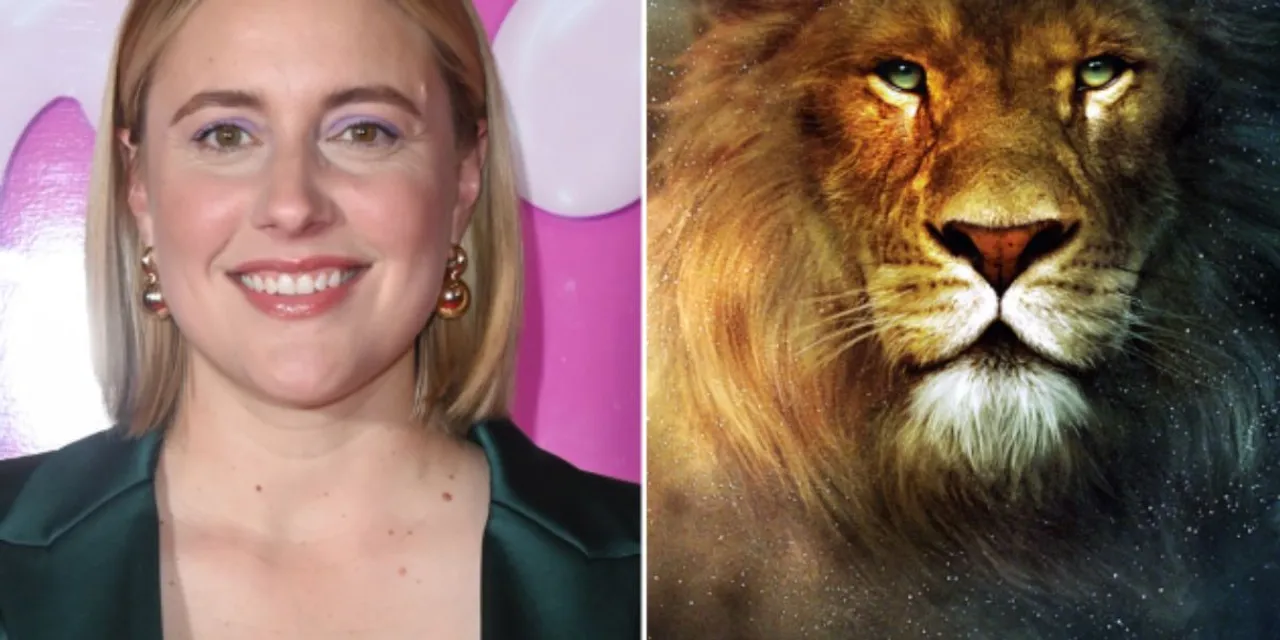 Although rumors had circulated online for several months, it wasn't until a recent New Yorker profile that confirmation arrived regarding Greta Gerwig tackling "The Chronicles of Narnia" film adaptations for Netflix. Gerwig is reportedly attached to direct two movies based on the famous C.S. Lewis fantasy novels.
"I haven't even really started wrapping my arms around it, but I'm properly scared of it, which feels like a good place to start," Gerwig told. "I think when I'm scared, it's always a good sign. Maybe when I stop being scared, it'll be like, 'Maybe I shouldn't do that one.' No, I'm terrified of it. It's extraordinary. And it's exciting." 
Given the reviews and huge box office projections for "Barbie," it appears Gerwig already knows how to crack the code of bringing beloved IP to the big screen. "Narnia" will mark her fantasy debut. Three "Narnia" films were released between 2005 and 2010: "The Lion, the Witch and the Wardrobe," "Prince Caspian" and "The Voyage of the Dawn Treader." The first film, released by Disney, was a critical and box office hit with $745 million at the worldwide box office. Netflix announced in 2018 that it had nabbed the rights to Lewis' beloved series.
"I hope to make all different kinds of movies in the course of the time I get to make movies, which — it's a long time, but it's also limited," Gerwig said on the podcast about trying her hand at indies and also large-scale fantasy movies. "I want to do big things and small things and everywhere in between, and having another big canvas is exciting and also daunting."
When asked about helming a Bond movie, Gerwig said, "Oh my God. We're going to just stick with some lions and some dolls for the moment. You never know. I really like Barbara Broccoli, so."
As per People, her first major step in bigger-budget films comes with Barbie's release. Margot Robbie teases the possibility of 'Barbie' Sequels: 'It Could Go a Million Different Directions' Gerwig first came on board the Mattel project as a writer with lead actor Margot Robbie as a producer. "In my mind, she was always the star – even when writing it, it was for Margot ,"
 Gerwig said on the podcast. 'Barbie' also stars Ryan Gosling, Issa Rae, Kate McKinnon, America Ferrera, Michael Cera, Alexandra Shipp, Simu Liu, Dua Lipa, Scott Evans, and Will Ferrell. Gerwig hopes her Barbie film launches a "bunch of different" Barbie movies down the line. "There's a tone and a humor and a joy, and obviously the world is so beautiful," Gerwig recently told People.
"I want to go back to Barbie Land." Robbie added, "Greta has a very specific thing where she can be very silly and very clever at the same time, but it's also very heartfelt." "Her humor never feels cynical or cold," she continued. "It's always warm and loving, but also really, really silly and kind of zany and absurd. I actually think it's a bit of a throwback in tone. To be honest, I don't feel like I've seen a movie that utilizes that kind of comedy in a long, long time."
Barbie is now playing in theater world wide.