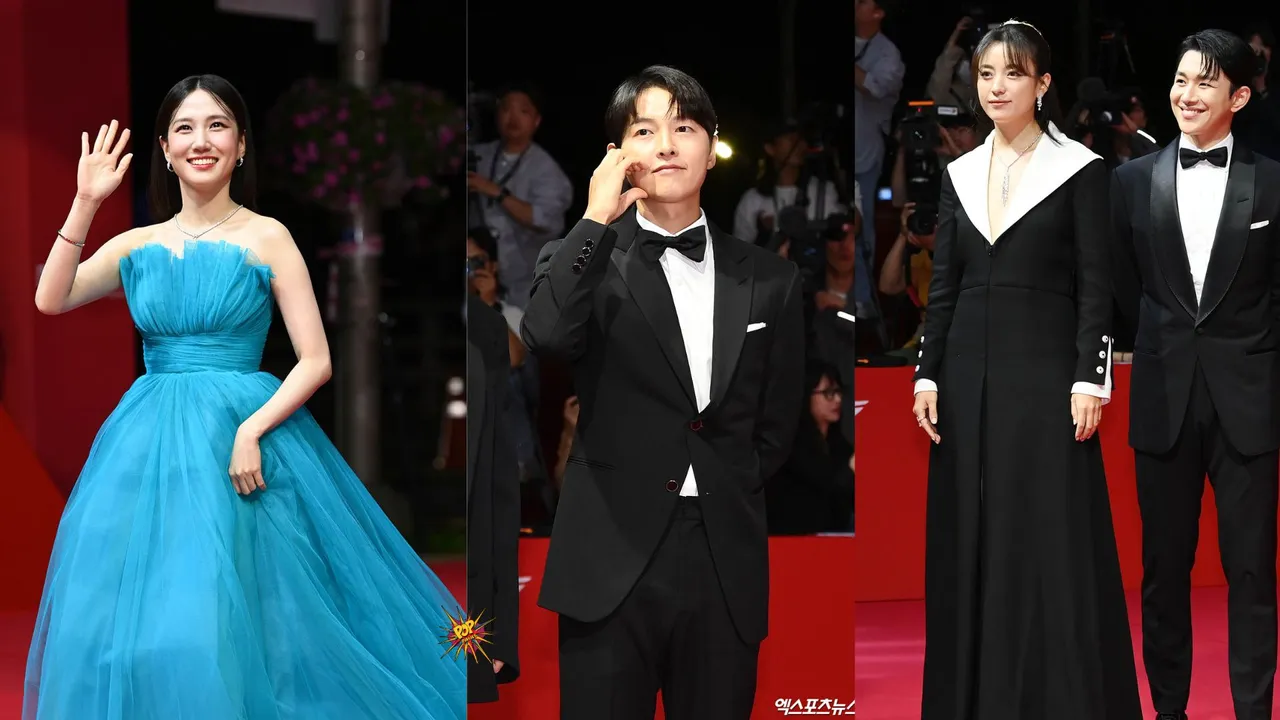 A dazzling array of actors and celebrities graced the red carpet at the grand opening ceremony of the 28th Busan International Film Festival (BIFF) on October 4. The star-studded event was hosted by the charismatic Park Eun Bin, as her co-host, Lee Je Hoon, couldn't attend due to an emergency surgery earlier in the week.
This year's BIFF promises an exciting cinematic experience as it runs through October 13, featuring an impressive lineup of 269 films from 69 different countries.
Before the much-anticipated opening ceremony, the delightful MC Park Eun Bin, along with numerous other attendees, took to the red carpet, capturing the essence of glitz and glamour that has become synonymous with the festival.