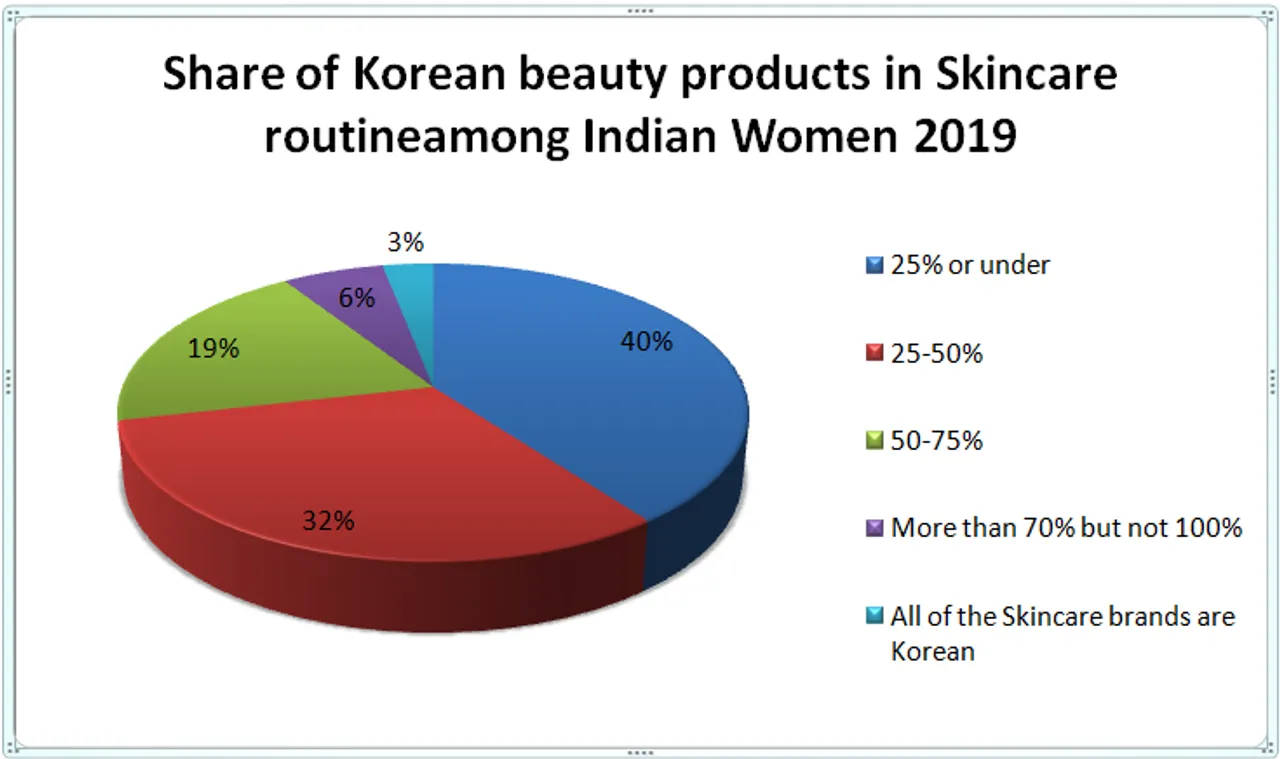 In recent years, Indian consumers have witnessed a surge in the popularity of Korean beauty brands, with their innovative products and unique formulations capturing the attention of skincare enthusiasts across the country.
K-beauty hasn't stopped being the talk of beauty town ever since it made its way into our hearts and our skincare routines a couple of years ago. And rightfully so! For generations, South Koreans have cracked the code to clear, glowing skin –– and not-so-surprisingly, that's where most of the skincare trends we see circulating on social media originate from. Whether it's the routines, ingredients, or products, anything K-beauty-related is sacrosanct.
It all traces back to the famous 10-step-routine, and the rest was history! Like Indians, Koreans have an obsession with 'glowing', 'radiant' skin, and they don't just want to stop at the basics. Breaking away from the usual cleanse-tone-moisturize routine, K-beauty involves the layering of multiple products to get to your skincare goal. These are the brains and faces behind beauty inventions like BB and CC cream, sheet masks, and pimple patches, and skincare trends like glass and honey skin – so if they say that a 10-step-routine is the way to healthy skin, you better believe it (the proof is in that glow, isn't it?).
K-beauty has boomed since its launch in India. Be it a sudden rise in Korean brands or Korean-inspired products retailed by homegrown brands - it's all about that K-beauty. According to the Indian National Importance Of Cosmetics, as of 2017 Korea ranked fifth after China, the USA, the UK, and France.
WHY THE RISE:
The Korean-Indian Connection - Both cultures emphasize the importance of physical appearances. Unfortunately, for both Koreans and Indians, their preference for white skin over darker skin tones is common ground. Thankfully this is changing – however, the notion of looking good naturally, rather than hiding under a veil of makeup to cover your flaws still prevails in both cultures.
Korean Pop Culture - You cannot ignore the huge influence Korean pop culture has had on the Indian audience in the last few years. From Korean music (hello BTS!) to dramas to even food, the culture has taken over and influenced the Indian audience in more ways than one. And the common factor in all of these references? Radiant, glowing skin sported by each and every celebrity – age no bar!
Social Media Presence - K-beauty tapped into social media and influencers way before it became a global thing!
Thanks to its approach of prevention rather than cure, K-beauty continues to grow in the Indian market. Be it the current cultural influence or the plethora of unique natural ingredients present in the products, K-beauty has found comfort in many Indian households and is definitely on its way to a whole lot more.