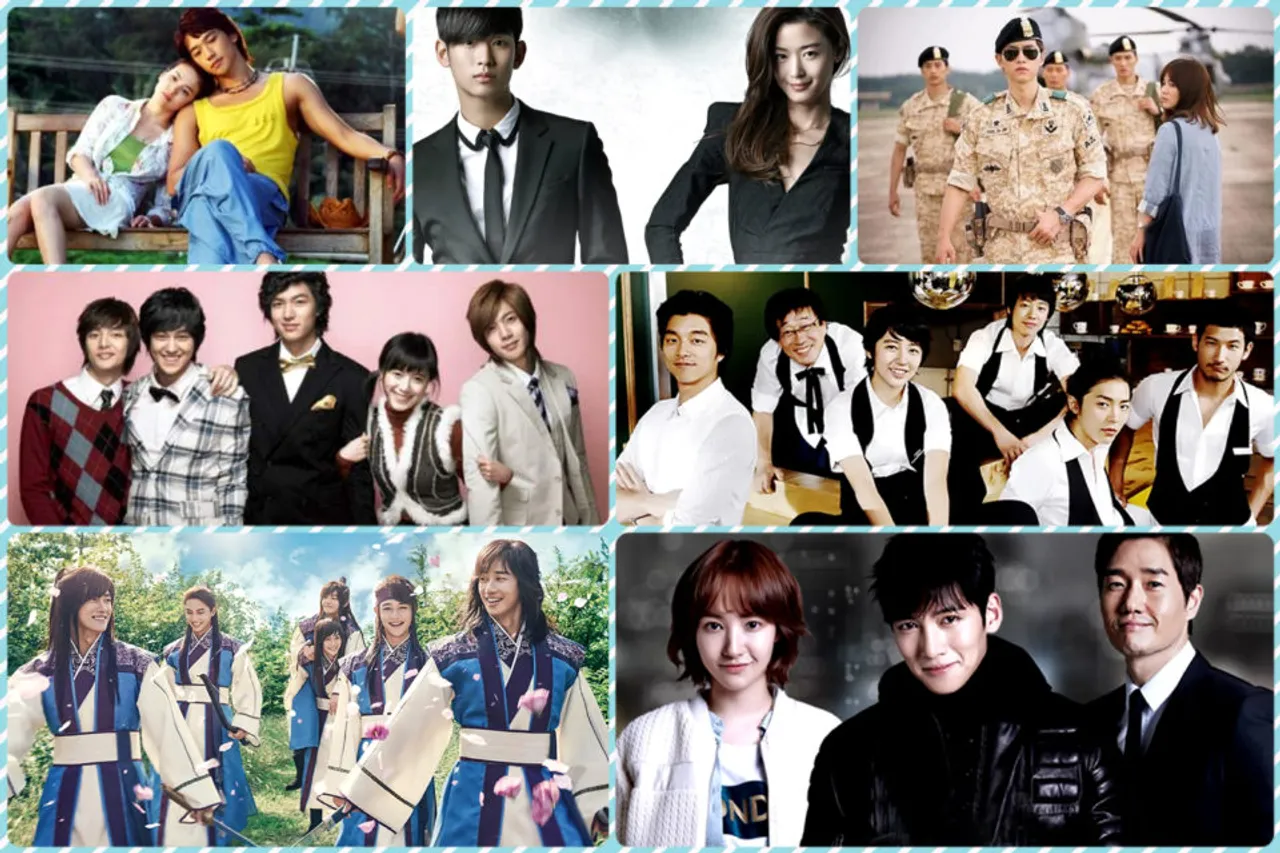 With more OTT platforms emerging and the availability of Korean dramas expanding, it may satiate our craving for "novelty." There are, however, certain landmark K-dramas that I think will never run out of glory. In the extracts below, I have iterated our pick of 10 such all-time hit K-dramas that became cornerstones of Korean popular culture and propagated the Korean wave.
Full House (2004)
You could label Full House as another love-hate relationship saga, but what distinguishes it is its unique treatment of emotions. Full House is also a metaphor for how you can't be where you're not meant to be, and how, while destiny can be influenced, fate is inescapable. The drama includes Han Ji-eun (Song Hye-kyo), a failing writer who lives in her late father's "Full House."
PRINCESS HOURS (2006)
Princess Hours is a beautiful slow-burn romance. You'll enjoy how an impulsive union gradually morphs into a passionate love story between two young adults. The evolution of their romance is eloquently expressed by Joo Ji-hoon and Yoon Eun-hye's natural acting as Crown Prince Lee and the girl next door-turned-princess, Chae Kyeong. It's a must-watch to behold emotions of unspoken sorrow, love, jealousy, longing for one another's presence, and everything in between at the heart of a monarchy with its own ruling household.
Coffee Prince (2007)
It's incredible how Coffee Prince addresses everyone with equal empathy. Choi Han-kyul (Gong Yoo) in the drama pretends to be gay in order to elude blind dates set up by his grandmother. He employs Go Eun-chan (Yoon Eun-hye) as his partner, entirely unaware that she is a girl. The show, which defied gender stereotypes, set a precedent for a series that premiered in 2007.
Hwarang: The Poet Warrior Youth (2016)
This historical coming-of-age romantic K-drama rightfully deserves all the appreciation it has gotten to date. In the upheaval of the Silla dynasty, the Flowering Knights (a group of exceptionally handsome men) explore their passion, friendship and love. The show's unique selling point is its gamut of stunning actors. Visual treats include Kim Soo-ho (SHINee's Choi Min-ho), Do Ji-han (Park Ban-ryu), Jo Yoon-woo (Kim Yeo-wool) and Seok Han-sung (Kim Tae-hyung aka V from BTS), in addition to the lead actors Park Seo-joon, Park Hyung-sik and Go Ara. The premise of Hwarang is a perfect blend of comedy, action, adventure, a love triangle, and political intrigue.
Healer (2014)
The healing properties and gripping premise of Healer – starring Ji Chang-wook, Park Min-young and Yoo Ji-tae – make it worth binge-watching to this day. A 10-year-old incident in 1992 unites an underground night courier So Jung-ho alias "Healer" (Ji), an aspiring reporter Chae Young-shin (Park), and veteran journalist Kim Moo-ho (Yoo). In their quest to uncover the truth about the past tragedy and subsequent murders in the present, the characters find themselves confronting and challenging media conglomerates.