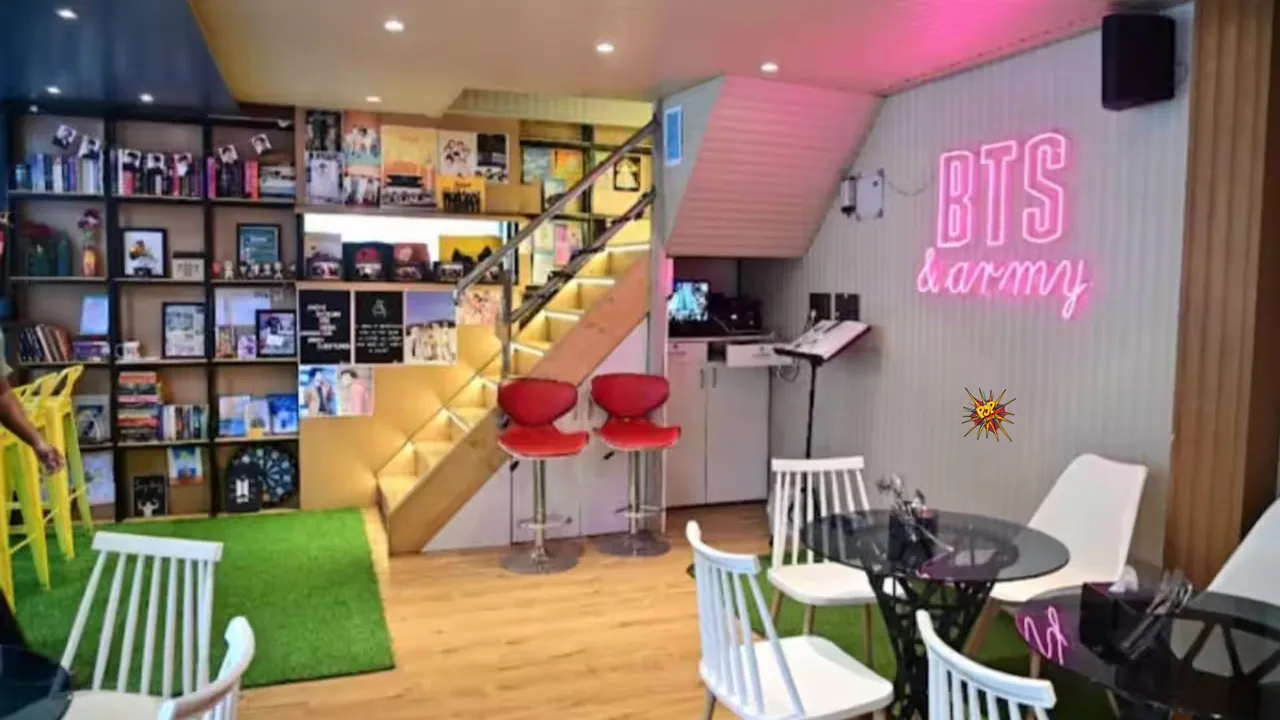 In the heart of India's bustling cities, a harmonious fusion of flavours and fandom awaits K-pop fans. Beyond the beats and melodies, a gastronomic adventure unfolds, where Korean cuisine meets the vibrant world of Hallyu. These K-pop-themed restaurants not only cater to your taste buds but also provide a haven for fans to gather, celebrate, and share their love for Korean music and culture. Join us on a delightful exploration of these unique establishments, where every dish is a melody, and every bite is a celebration of the global phenomenon that is K-pop.
Kalita Cafe, Guwahati
Destination ARMY: Guwahati's Kalita Cafe caters to BTS fans with a menu bursting with Korean classics. From Big Bang's feast to BTS-inspired Tae-tea, this cafe offers a delectable blend of flavours and fandom. The walls adorned with K-pop group pictures and dedicated BTS cushions make it a haven for enthusiasts.
Map of Seoul, Jaipur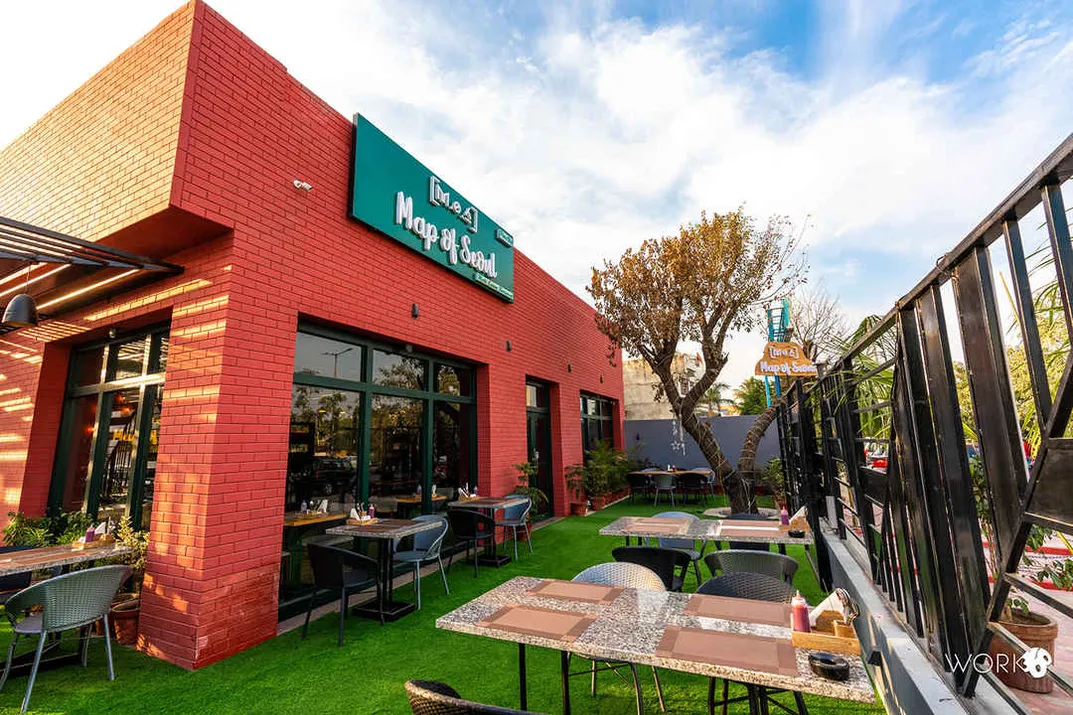 Multicultural Palette: Jaipur's Map of Seoul stands out with its diverse cuisine, featuring Korean, Italian, Mexican, and Chinese delights. The interior, inspired by BTS, K-dramas, and Seoul itself, provides a visually enticing backdrop. From yachae hotteok to patbingsu, the menu caters to both foodies and K-pop enthusiasts.
Bangtan Shefs, Mumbai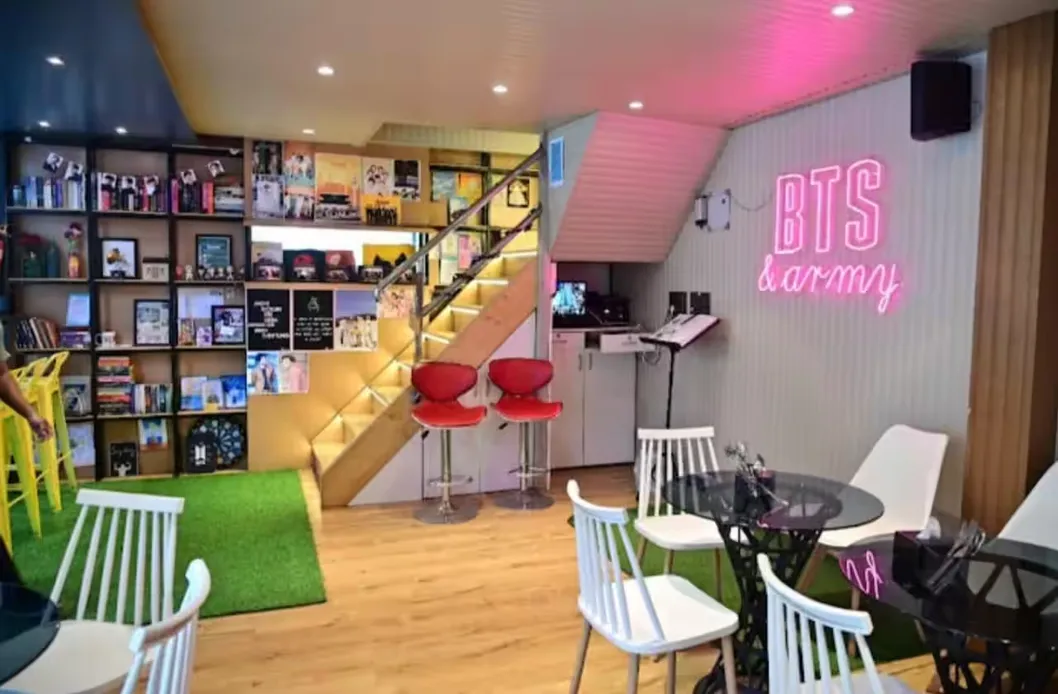 BTS Haven: Nestled in bustling Mumbai, Bangtan Shefs is a haven for Indian ARMYs. With a special BTS menu and cheeky K-drama-themed dishes, this space combines gastronomy with fandom. The ambience adorned with BTS Merch, album designs, and murals offers a delightful space for screenings, celebrations, and fan gatherings.
Bite that Spoon: The Café, Kolkata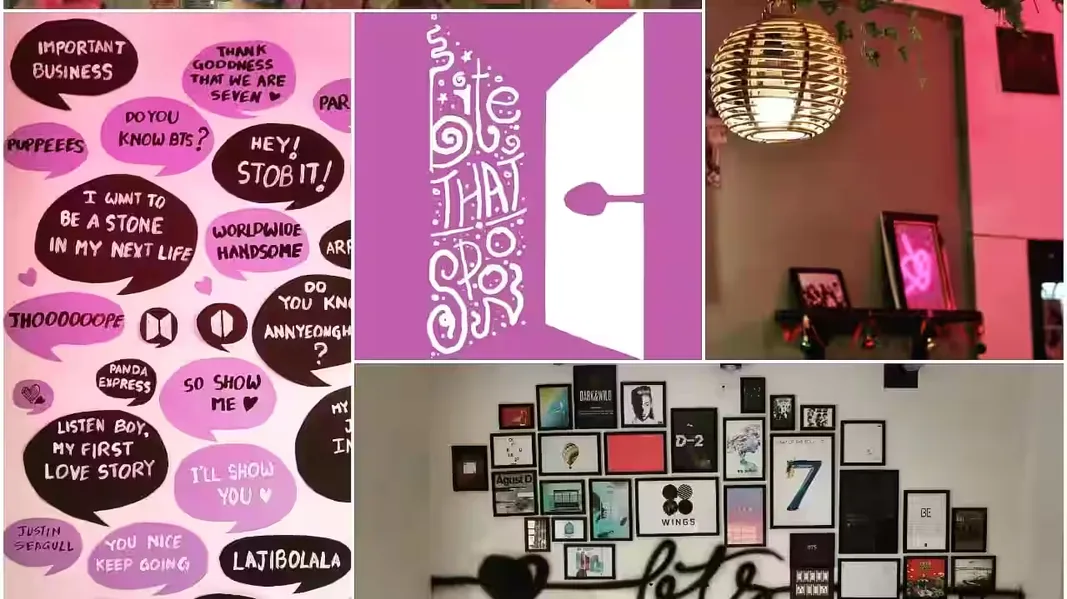 Quaint Hallyu Corner: In Kolkata, Bite that Spoon is a charming café catering to K-pop aficionados. Korean chicken wings, bibimbap, and special beverages named after BTS songs grace the menu. The café's cosy setting, birthday events, and curated playlist create a perfect spot for ARMYs to gather, indulge, and share their love for K-pop.
Hai Kum Gang, Bengaluru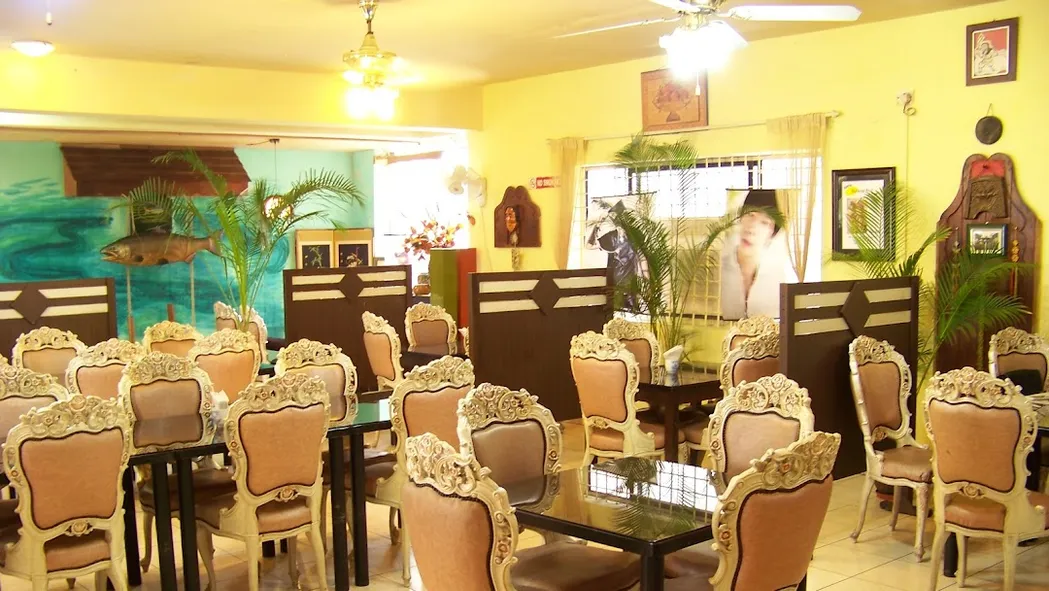 K-Pop Haven in Bengaluru: Hai Kum Gang is a popular Korean restaurant in Bengaluru, drawing K-pop fans with its nostalgic decor featuring old-school groups like Big Bang and F(x). Traditional Korean delicacies, Hallyu-inspired ambience, and a playlist of K-pop hits make it a cherished spot for fans to dine, connect, and revel in their shared passion.
Embark on a K-pop culinary adventure across India, where these themed cafés not only satisfy your taste buds but also serve as vibrant hubs for K-pop enthusiasts to unite, celebrate, and immerse themselves in the rich tapestry of Hallyu culture. Whether you're a foodie or a fervent fan, these establishments offer an unforgettable blend of gastronomy and K-pop joy.