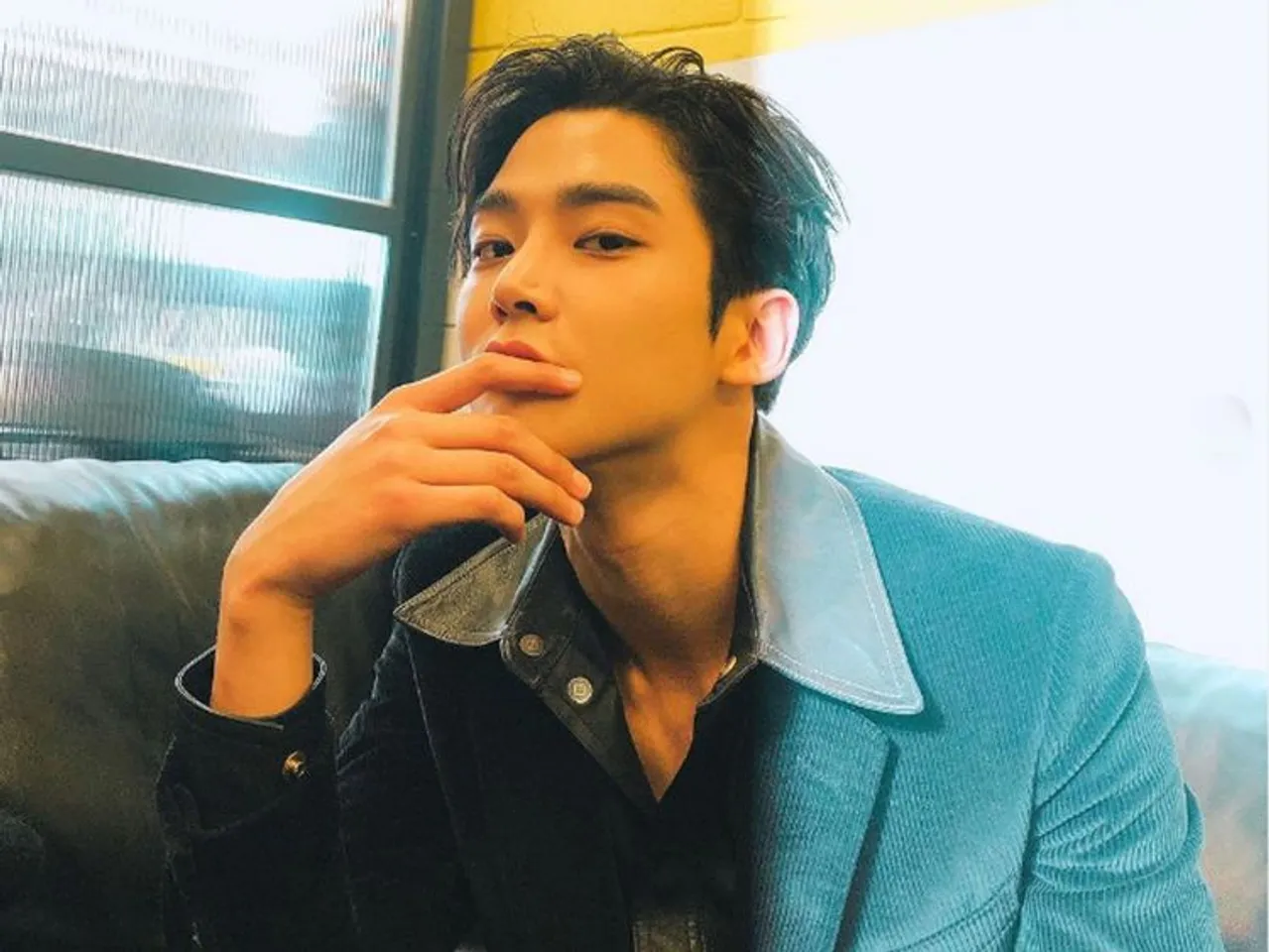 K-pop idol and singer Rowoon of SF9 is leaving the band to focus on his acting career and solo projects. The idol, who is currently starring in the K-drama 'Destined With You', and his agency FNC Entertainment announced the news today.
On September 18, the agency shared the following statement, confirming that SF9 will return as an eight-member group: "Hello, this is FNC Entertainment. This is an announcement regarding SF9's activities. SF9, who debuted in 2016 and has been active as our agency's artist for seven years, came upon the expiration of their first contract on September 18. All members of SF9 previously renewed their contracts with our agency, and they will now take another leap forward with eight members excluding Rowoon.
"Rowoon will focus on individual activities including acting. Although the directions of their activities are different, Rowoon, who will remain as the ninth member of SF9, along with the other eight members will cheer each other on and each put in their full effort on their own paths in order to impress fans. We ask that fans continue to show lots of support for SF9 and Rowoon. Thank you."
no im not yet ready to say goodbye to idol rowoon :(( rowoon who always look happy on stage with his members 🥺 pic.twitter.com/wQrpvemDcM

— jen ∵ 🦖🐸 (@jasgrenae) September 18, 2023
Following the announcement, Rowoon also shared a handwritten letter on SF9's official fancafe.
"Hello, this is Rowoon. I think I thought a lot about what words to start with. It honestly also feels a bit scary to write for the first time in so long," wrote the 27-year-old South Korean singer and actor.
 "I think I've become slightly more familiar with being more strict on myself while taking on scheduled activities and taking on new challenges. There was also frustration in not being able to solve big or small misunderstandings one by one, and while thinking that one day my sincerity would be delivered, the days passed by while I focused on the work I immediately needed to do. Of course, I understand that I may receive as much hate as I've received interest and support, but I guess I'm a little soft."
He also apologised to fans of SF9.
"Depending on the occasion, you need to have the courage to face and deny a misunderstanding when it arises, but the past few days I was always busy hiding. I sincerely apologise if there are fans who were hurt and felt upset at my complacent attitude. If you felt unfamiliar with how I changed, you must have also definitely felt upset that I hid away. I sincerely apologise," the singer wrote.
sf9 will continue as an 8 member group without rowoon.

last photo: rowoon's handwritten letter. pic.twitter.com/wRhtDN4rbC

— jill (@lalunatua) September 18, 2023
"I participated in scheduled activities with a grateful heart for each and every precious memory during the past seven years. I'm only filled with gratitude as I'm writing [this letter] while looking back on my life. This is also thanks to everyone. This year, I am 27, and I want to take on a new challenge. I really didn't know at all how to say this or where and how I should start speaking, but I want to take the courage to convey that I want to take on a new challenge. Please keep watch so that 27-year-old Kim Seok Woo (Rowoon's real name) can live a life that he can be responsible for. I will be exactly as how everyone remembers. I am grateful to everyone. I would be grateful if you keep watch over me with affection," he added.
Rowoon is currently starring as the male lead in JTBC's 'Destined With You', which is available on Netflix UAE. He is also gearing up for his upcoming K-drama titled 'Wedding Match'.