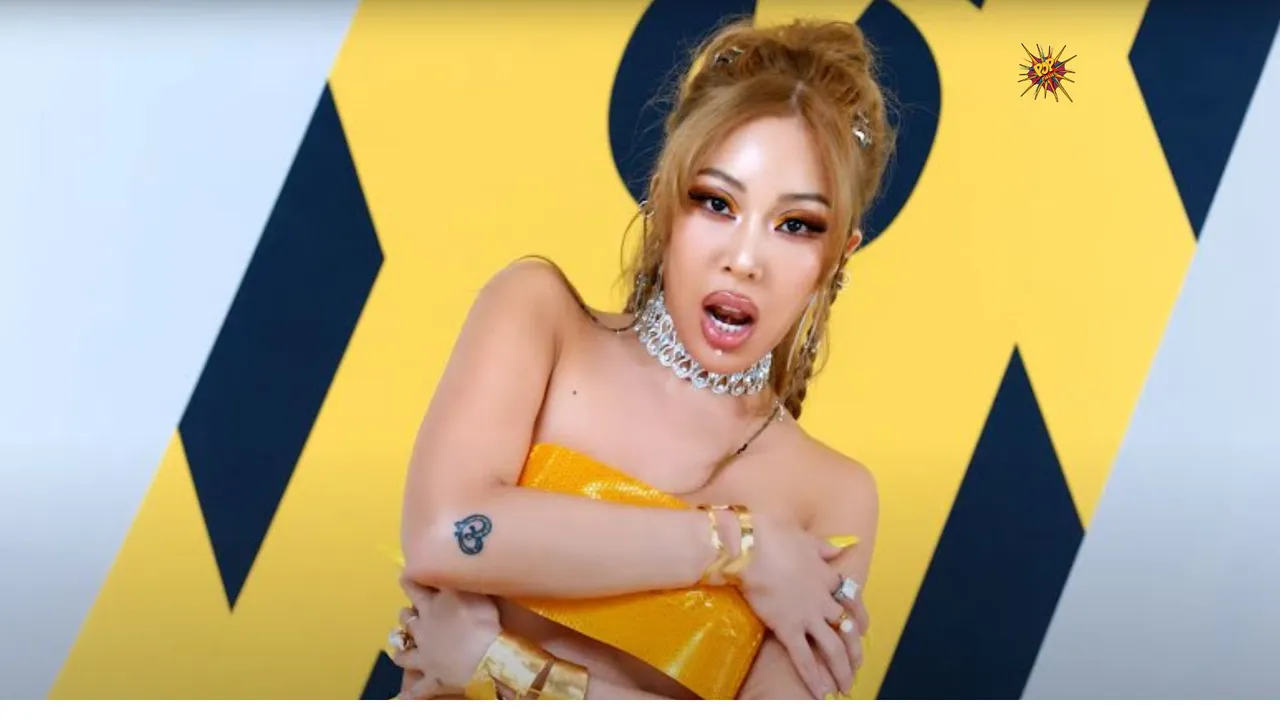 In Jessi's latest music video for Gum, the talented artist brings a plethora of unique and flamboyant looks to the forefront, allowing her funky style to shine. Fans have been quick to highlight their favourites, including a look inspired by caution tape and a striking melon-themed outfit.
One of the standout ensembles in the video is a sporty and alluring blue two-piece. The tie detailing on the side not only accentuates her body but also adds a captivating dimension to the choreography.
Jessi fearlessly embraces the "under-boob" trend with confidence, donning two distinct looks that set pulses racing. In the first, she rocks eye-catching lime green pants paired with a dainty bralette while swinging on a ribbon-made wrecking ball. The second instance sees her caution tape-inspired attire dipping into the trend before she slays in a strappy all-black ensemble, complete with alluring cutouts along the arms and chest/stomach area.
Jessi's fashion choices in this music video perfectly embody her unique and daring charisma. Her ability to take risks and pull off a variety of styles is undoubtedly a key element of her artistic identity, leaving fans eagerly anticipating what she'll showcase next.